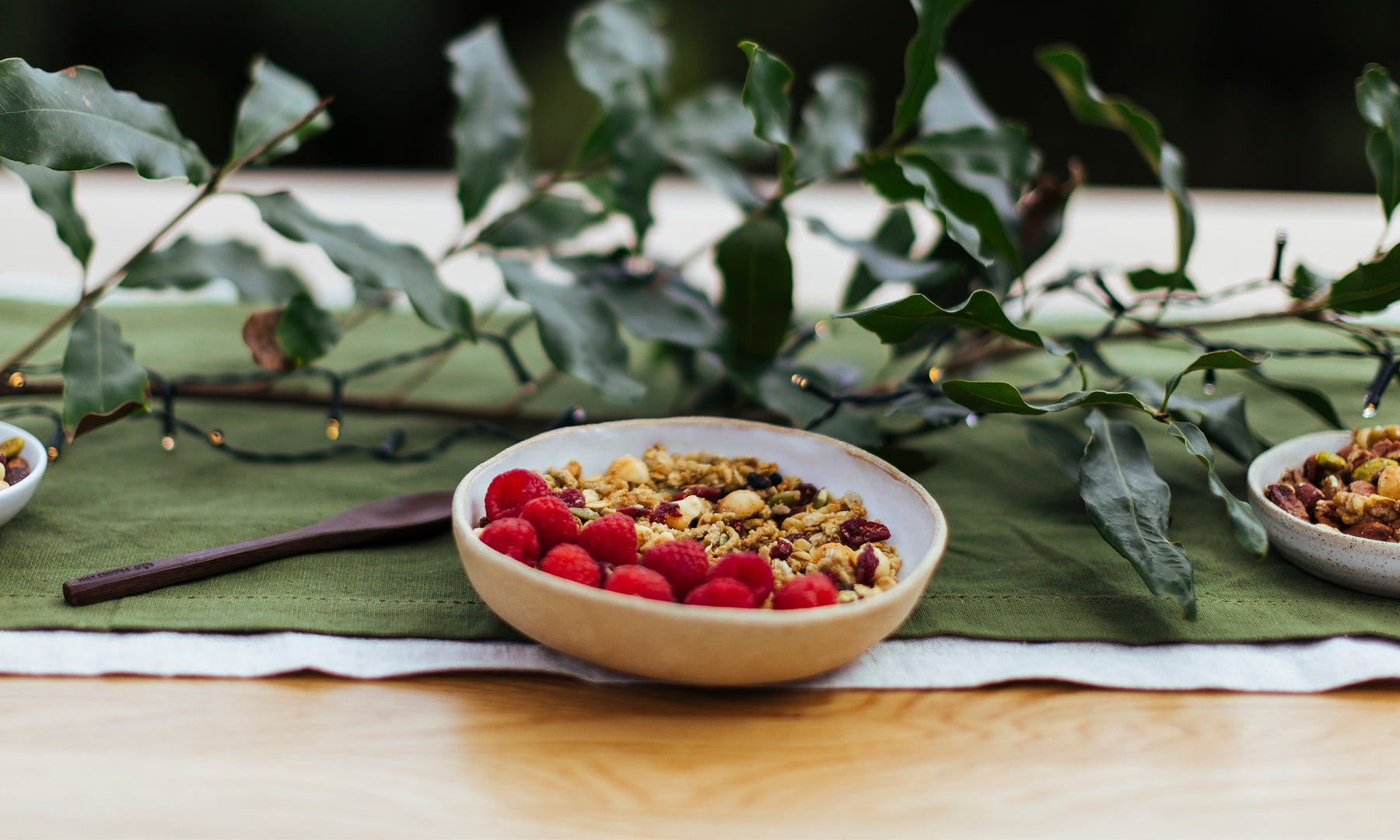 6 Muesli Recipes Perfect for an Australian Christmas!
Turn your muesli into Christmas treats! We've got 6 recipes that are great for entertaining, healthy snack ideas, and Christmas day.
Festive Cranberry Macadamia Chocolate Bark
Our Festive Chocolate Bark with cranberry and macadamia makes the perfect Christmas gift! Tie small stacks with ribbon for a delicious and easy gift your friends and family will love!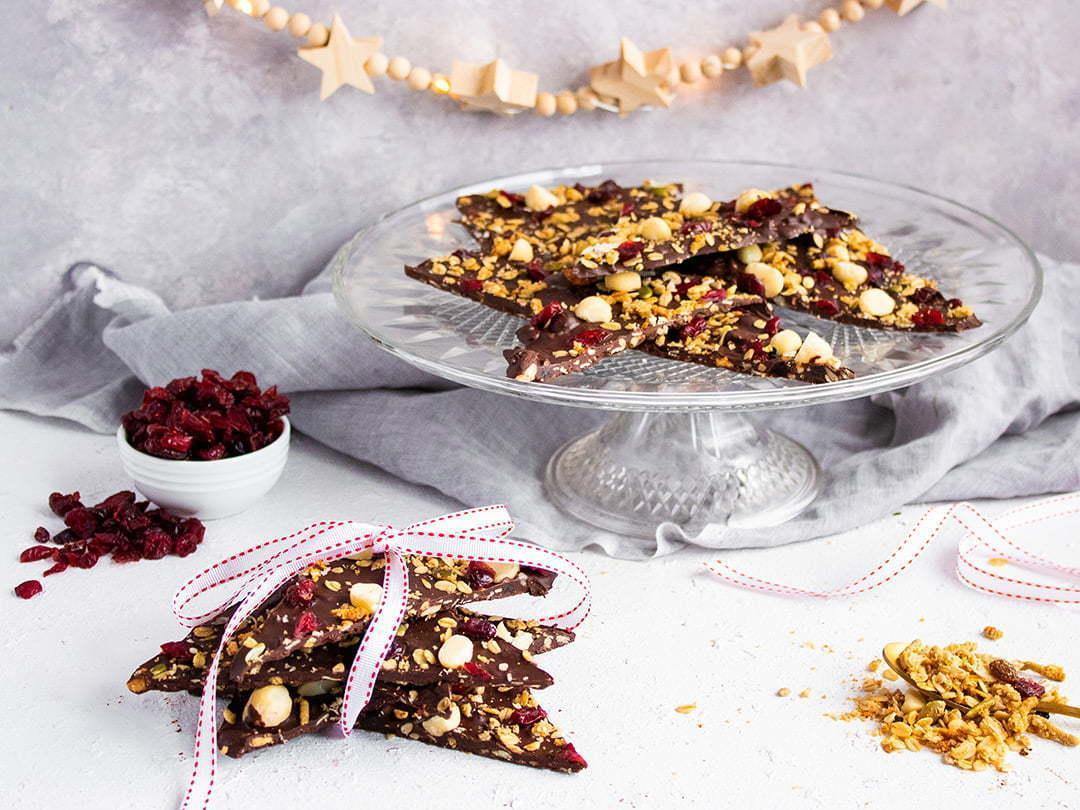 Chocolate-Covered Muesli Bars
These delicious chocolate-topped gluten free muesli bars will certainly help you beat that 3pm slump.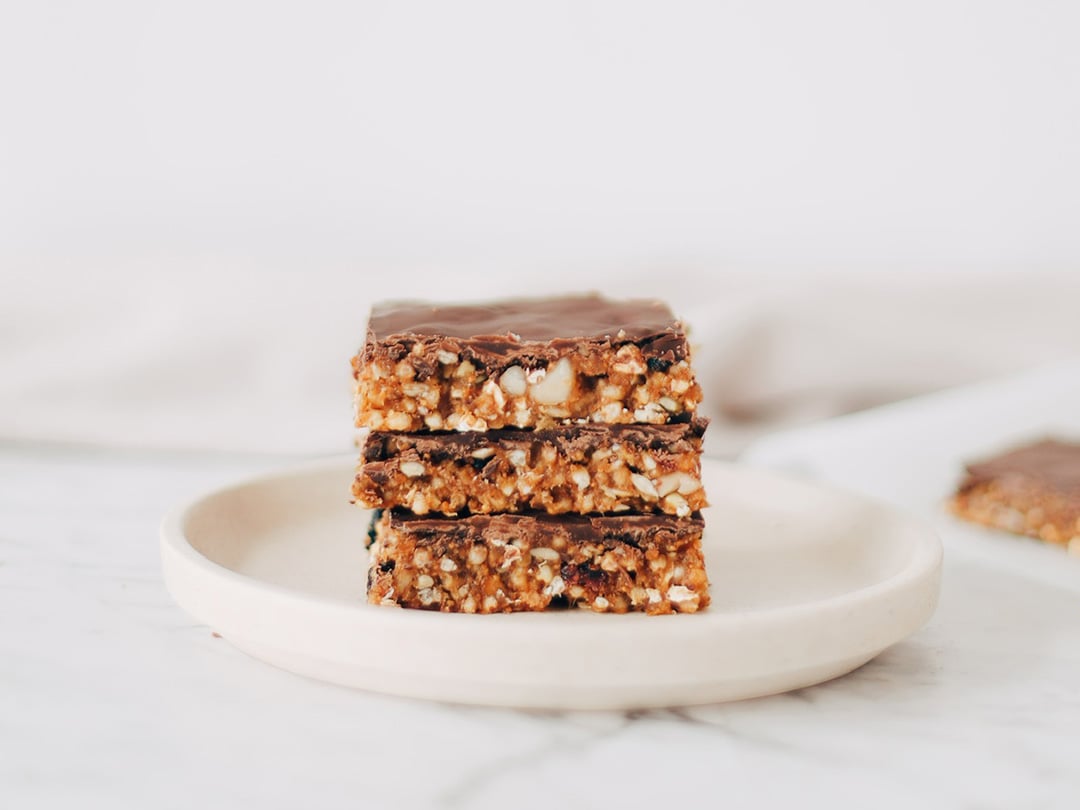 Acai Bowls
Rich in antioxidants and vitamins, this super simple acai bowl is a healthy and refreshing way to start your day.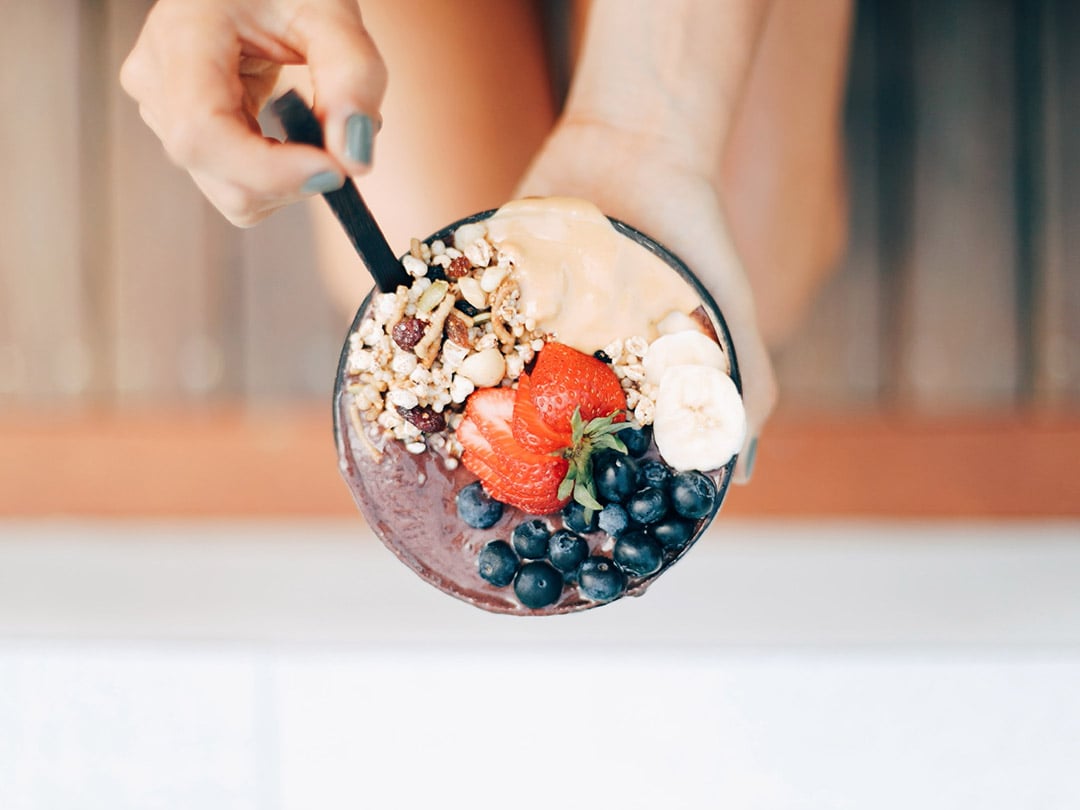 Toasted Macadamia Muesli Banana Loaf
A traditional banana loaf made with a Brookfarm twist, using our Toasted Macadamia Muesli. It's simple, delicious and perfect anytime.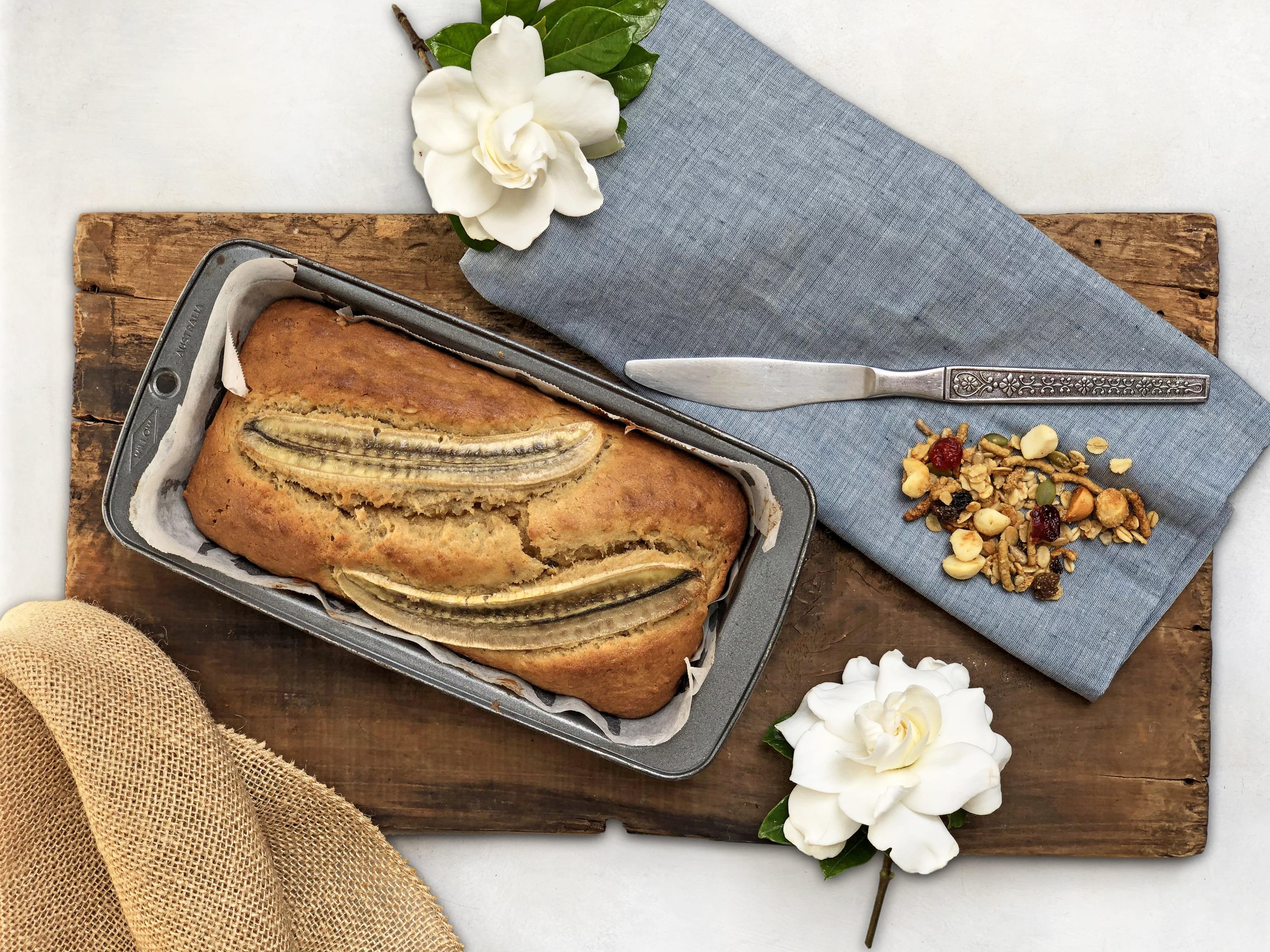 Macadamia & Cranberry Muesli Muffins
Made with our Natural Macadamia Muesli with Cranberry, these muffins are full of wholesome grains, brans, nuts and dried fruit. Naturally sweetened with banana and honey, they are light, fluffy and absolutely delicious! Perfect for brekky on the go or your mid-morning snack!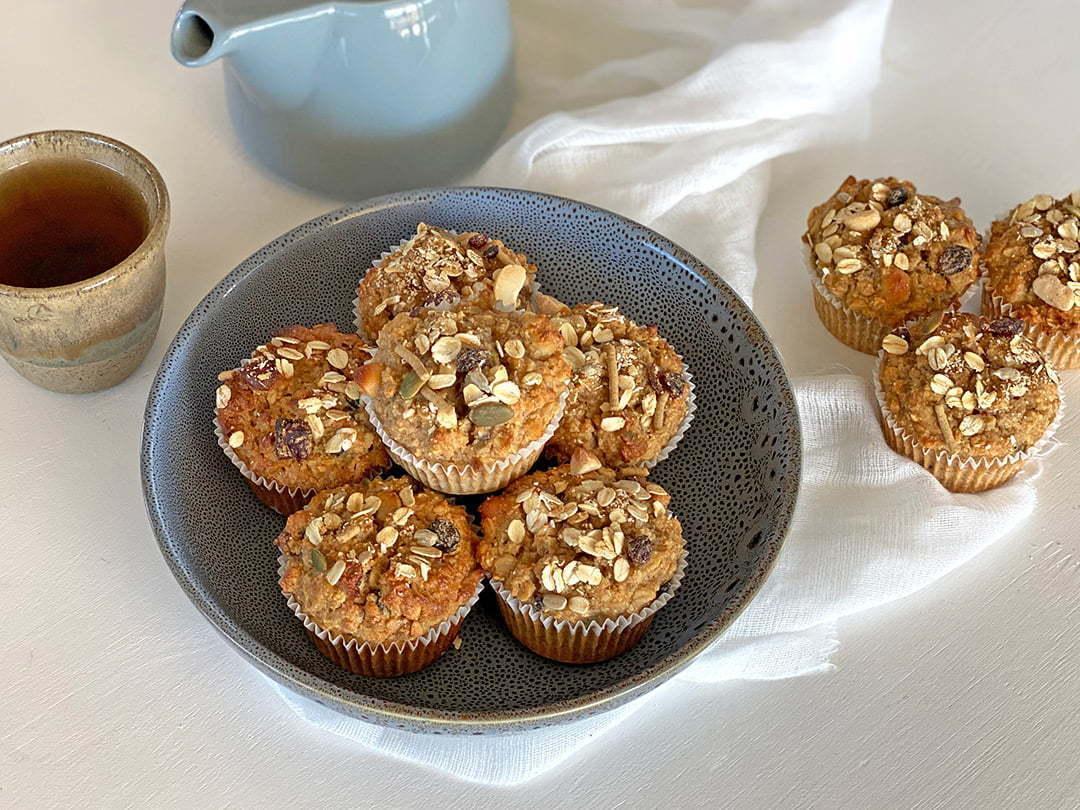 No Bake Muesli Bars
Make your own muesli bars using our best-selling Toasted Macadamia Muesli with Cranberry! These simple no bake bars make the perfect brekky on-the-go or mid-morning snack.