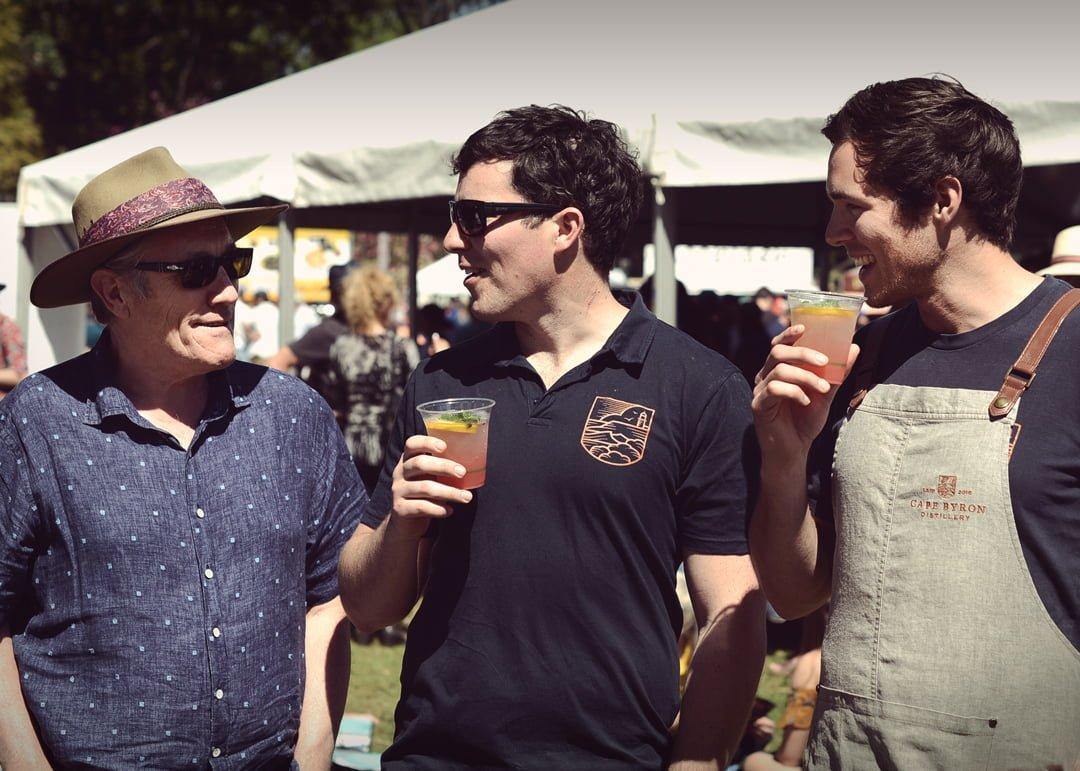 On Fatherhood, families and the farm
Growing up together on the farm.
Dad truly loves our farm, we would often spend time planting out the rainforest or dehusking macadamias together.
It's quite an amazing back yard, we would all go down to the dam and look for our resident platypus, or me and Ed would would be playing footy on the front lawn.
Fond memories
Trips to the park just about every day after school. We also used to kick a footy and practice slips catching in the back yard.
Will
:    Dad was also pretty competitive I have relatively fond memories of a cricket ball bowled at full pace at my 8 year old self if we weren't bowled out early in backyard cricket.
Eddie
:   Looking back now I realise that Dad always had time for us, he never seemed too busy to play and spend time with us when we were little kids.
Fathers Day
A day to have fun with your Dad.
It's always been a family day, a time to get together and eat good food, a few drinks and a laugh.
W:
  As a Dad I really want to make sure we spend some time as our little family, it's all about enjoying family time.
E:
  You always need to take time out for family
Advice for your kids that they can remember for life
There needs to be some challenge you set yourself and stick to, something difficult to work on, whether it's sport, or art, or any other skill (you need to enjoy it to)
Brothers Blend
W: I remember the first time the idea came up. We were all in a cafe in Brisbane visiting Eddie discussing this new savoury nut mix.
The idea of a slightly sweet and salty blend came up as we dug into our bacon and eggs (with a dash of maple syrup) ... the rest is history.
E:
We wanted to create something you can enjoy with family or mates over a beer or a cocktail. I think even if we didn't work together we would still have a strong relationship. 
Being a part of a generational business
E:
  Working in a family business is great in that we all have the same ethos and values, and we talk candidly and keep each other honest.
W:
  We can go from heated meetings to laughs and sharing food and wine within a single afternoon, its a unique dynamic that I love.
Coffee or tea?

W:  Coffee just about every time, a great espresso is a special thing (and hard to find) E:    Brookies Gin, please.

W:

Read stories to the kids, spend some time with Jess (just the 2 of us), a bowl of Powerfood or Brothers Blend for breakfast, a cup of bone broth, and some sort of training or exercise.

E:

I don't have a ritual as such but there are some things I have to do just about every day.
Sunrise or Sunset

W: If I'm surfing its sunrise, otherwise sunset for me. E:   Both are equally beautiful here in the Northern Rivers. The light through the rainforest at dusk though, is something truly special.