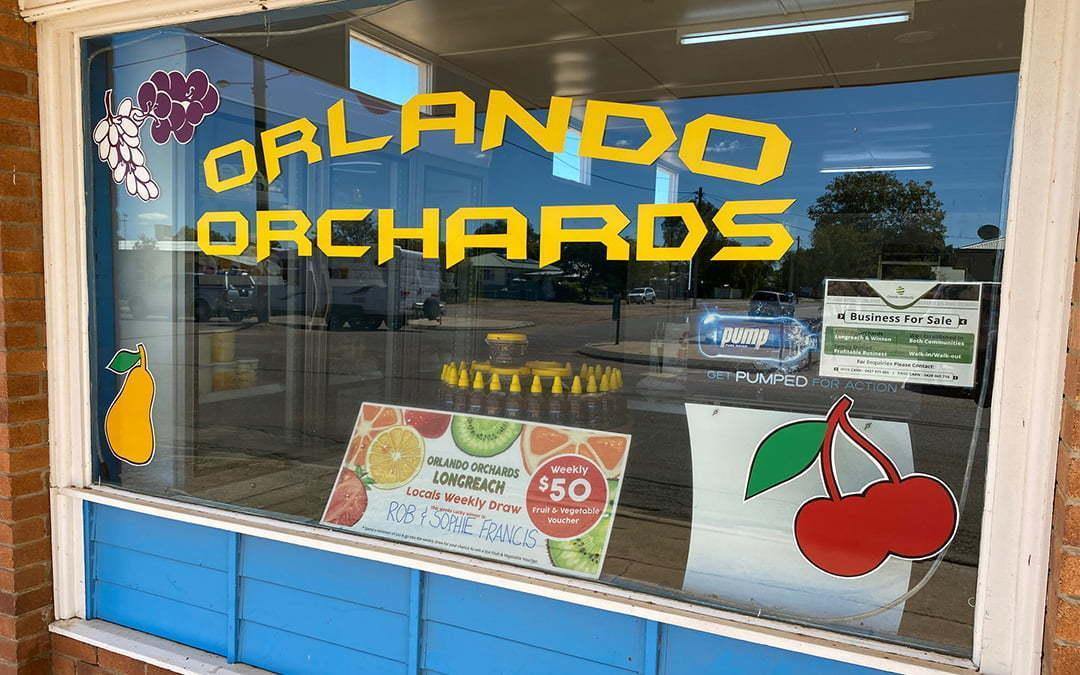 Meet Our Retailers: Orlando Orchards
1. What is your business and how long have you been around?
Orlando Orchards Longreach & Winton are your fresh fruit & vegetable retailers and wholesalers in the Central West. We have been operating the two stores for over 5 years however the Winton store has been operating for 40 plus years.  
2. What is the inspiration behind your business?
To provide premium quality products that are unique to our stores and we aim to give our customers a unique shopping experience with the highest customer service.  
3. Are Australian made products important to you?
Supporting Australian Farmers and businesses is paramount to the sustainability of our industries.  
4. What does your morning routine look like before you start work?
The morning starts with a CrossFit class at the local gym, a load of washing and some breakfast before heading into the store.  
5. As a family business, family is important to us. What is most important to how you run your business?
The quality of products that we sell is important alongside the customer's satisfaction of their experience with our stores.  
6. How long have you been stocking Brookfarm and what is your favourite product?
We have been stocking the Brookfarm range in both stores since October 2016, my personal favourite is split between the Toasted Muesli with Cranberry or the Nutty Granola.  
7. Where is your store located and what are the top 3 things to do in your town?
Our stores are located in Longreach & Winton, Central Queensland, which are both prominent tourism towns. Longreach has the Qantas Founders Museum, Stockman's Hall of Fame and the Outback Aussie Tours River Cruises. Winton has the Waltzing Matilda Centre, Australian Age of Dinosaurs and Outback Film Festival.
8. Muesli or granola?
Do I really have to choose….. ummm, I can't!
(We don't blame you!)
Visit Orlando Orchards
41 Duck Street StreetLongreach QLD 4730
15 Oondooroo Street Winton QLD 4735
Follow on Instagram & Facebook