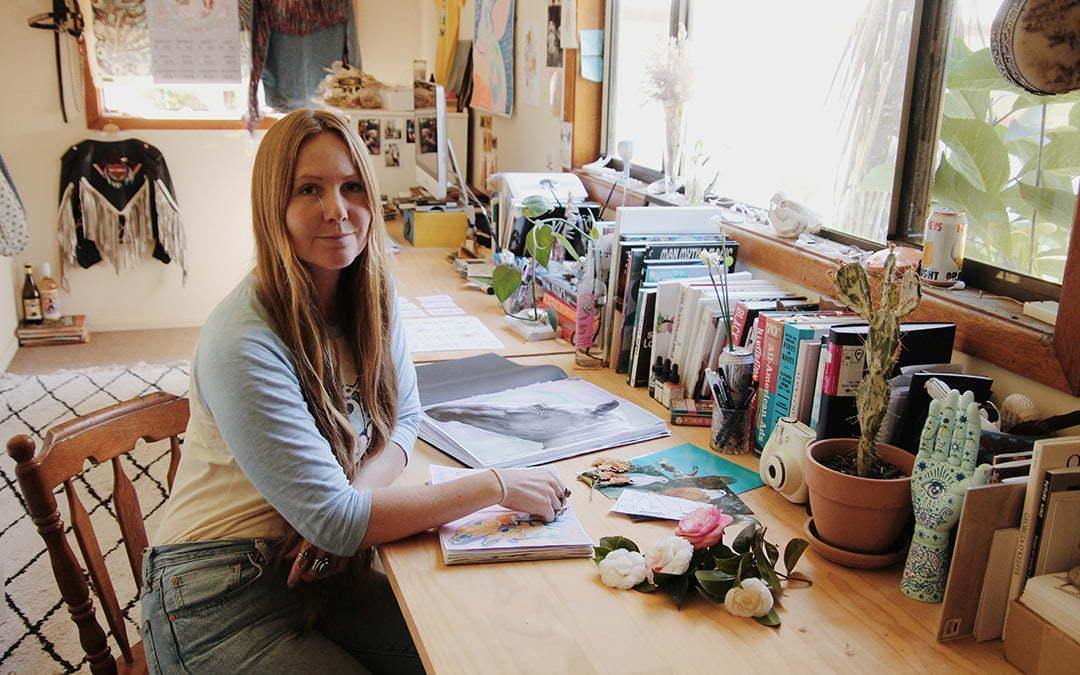 Meet the designer of our new PuffCorn range
Illustrating our Byron Bay beaches
Brookfarm PuffCorn is inspired by the eclectic mix of youth and families that are part of our town, work in our community, surf our breaks, chill on our beaches and care for our environment.
Each pack illustrates the rolling surf of our iconic Byron Bay beaches.
Wategos Beach shown on PuffCorn Sweet & Salty

The Wreck shown on PuffCorn Spicy & Salty

The Pass shown onPuffCorn Sea Salty
The Designer: Rachel Urquhart
Rachel Urquhart is an artist and designer from the mid north coast of NSW. Drawing inspiration from the stunning natural surrounds of this coastal-rural area, her work features botanical and animal subjects, often imbued with a mix of dark mysticism and sweet romanticism. Rachel's style is heavily influenced by sixties and seventies art and design, as well as vintage t-shirt and magazine graphics, tattoo, art nouveau and botanical/natural history illustration.
Over the years she has studied and worked in the Northern Rivers, Brisbane and Melbourne. She has created graphics for some of Byron Bay's most recognisable fashion labels such as Spell, Afends and Auguste, as well as working with Australian and international surf brands such as Mambo, Volcom and Element, and creating licensed merch for musicians such as David Bowie and Chris Stapleton.
Learn more about Rachel Urquhart
Website: ponygoldstudio.com
Instagram: @raychponygold