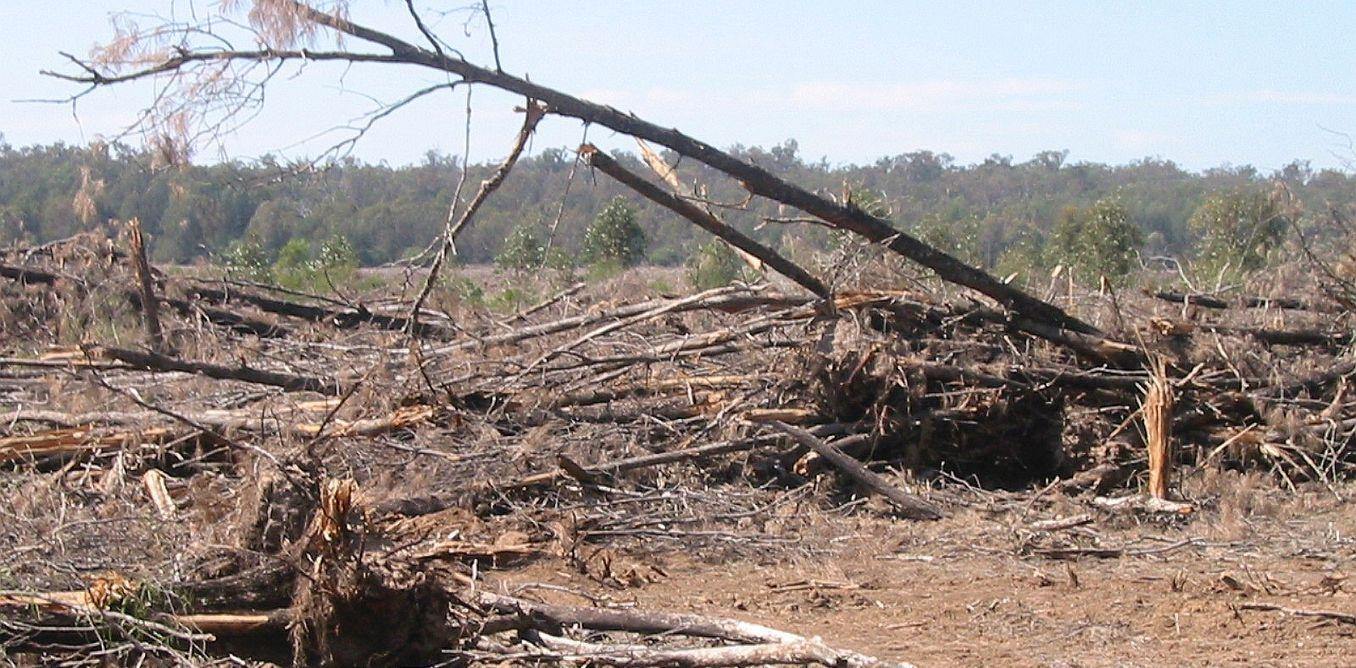 Neil Perry's Open Letter to Premier Baird
We were honoured to be in the company of Chef Neil Perry at last week's screening of Restoring Earth. This was a unique gathering of  NSW food industry leaders from the paddock to the plate. People who
care
 about where their food comes from and the environment we all create in producing it. Farmers, producers, retailers & buyers, some of NSW's leading and most celebrated chefs gathered together for this film screening about sustainable farming and the potential damage that the Premier's changes to land-clearing laws will wreak on our environment.   Here is is
Neil Perry's open letter
to the NSW Premier,  urging for immediate action on the Native Vegetation Act:
AN OPEN LETTER TO PREMIER BAIRD
by Neil Perry  AM
Last week I watched a man in an Akubra hat ride his horse across the Harbour Bridge. I knew something was very wrong. That man, Glenn Morris, is a farmer from Inverell in NSW. His ride was an impassioned plea for our attention; the fears of many NSW farmers rode with him on that day. Last night I watch ed 
Restoring Earth
, a documentary that further explained his plight and the plight of many around him. Their message needs to be shared.  
Farmers are the backbone of this country, they are custodians of their land, of our land. They are few, but they feed the masses. They are the cornerstone of everything we do in the restaurant; they should be the cornerstone of every kitchen, of every meal you consume; their produce should be your medicine. When they want help it is our responsibility to give it.
This week, the NSW Government will propose a new Bill to replace the Native Vegetation Act. This act lays out the laws surrounding land clearing, particularly in regards to native vegetation and preservation. Where previous legislation required that any land clearing must, at its base, "maintain or improve" the earth, this requirement will now be removed. This is a travesty. There is a precedent for the damage this will cause, with similar legislation passed in Queensland in 2013. It was an unmitigated disaster – land clearing rates trebled. Vast areas of wilderness have been decimated while agribusiness made short term productivity gains to the detriment of our long term future (not to mention the horrific implications for run off to an already struggling Great Barrier Reef).
Australia ranks third among developed nations for land clearing. I don't need to tell you why we need to quell this, why our trees are important: their role in capturing carbon, guarding against erosion and salinity in our river systems, not to mention protecting our native wildlife.
Is this the Australia we want to build? Are these the plans we want to lay down for our future? As a chef it is fundamental I know my farmers, it is fundamental I support them and the land they farm. As a father it is also fundamental I know my farmers. This proposal seems greatly at odds with the sustainable future we are working so hard to create. Right now, Australia's culinary culture is coming of age on a world platform. Over the past three years we, the tax payers, have spent tens of millions of dollars on the Restaurant Australia campaign. The aim of Tourism Australia's scheme has been to turn the eyes' of the world toward this incredible culture. We have brought hundreds of the world's leading chefs, food journalists and influencers to our shores. In 2014 we invited the world for dinner in Tasmania; this year we invited Rene Redzepi to cook dinner for us at a ten week pop-up in Sydney; next year, we will be bringing 800 of the world's greatest food minds to our country, hosting the World's 50 Best Restaurant Awards. By feeding the vanguard our food, our produce, we are showing the world what we think it is to be Australian. We have a lot to be proud of. There is the melting pot of cuisines, a tale told largely through the immigration patterns in our country and the deeply ingrained taste for the cooking of their homeland each brought with them: the food of their country, their region and of course their mother. Their cooking has become our cooking. We are blessed with this mélange of cuisines, inspirations and an open-minded attitude that sees these cultures absorbed into our everyday. Australia is (finally) doing away with the "shrimp on the barbie" stereotype, instead painting a picture of great produce (native and otherwise) sourced from clean soils and oceans. There is little that identifies a culture as much as a plate of food, but it goes so much deeper than the plate.
This is an incredibly exciting time for Australian food, but it is nothing without the produce. We need to encourage an environment where farmers and ecologists are working together, we should be linking health care and the land – we all need to be working side by side.
But most importantly we need to be learning lessons not repeating mistakes, and this would be a great mistake. The vast majority of our farmers practice incredible environmental care, I want to be clear this is not about them, but rather about the precedent and the right that would exist, in perpetuity, if this law passed. This is not about questioning their actions, this is about supporting their actions. I will be raising my voice with the voice of these farmers. I think it is fundamental the people of this great state do likewise. Yours sincerely, Neil Perry AM
Director
Rockpool Group
Sign the petition here.