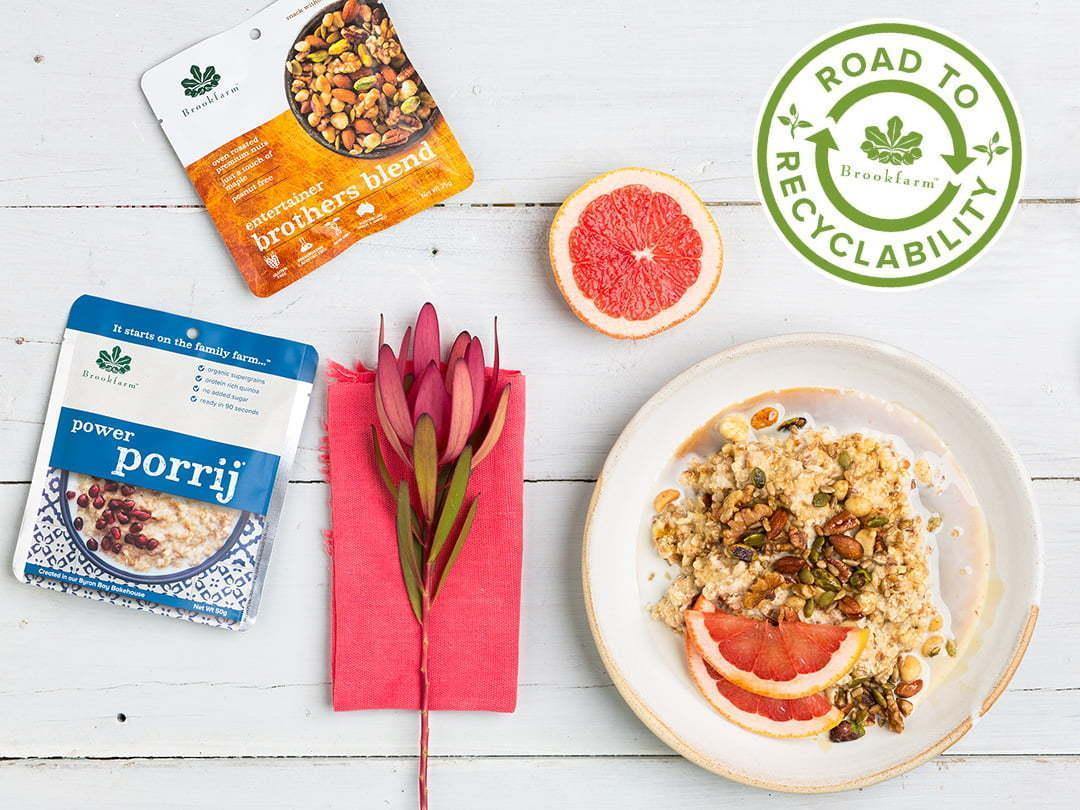 Road to Recyclability - Positive Change...
The first step to positive change is acknowledging the issue and the part we play, holding ourselves accountable and then making a conscious effort to do something about it.
The challenge most FMCG ( fast moving consumer goods ) business's may be faced with is the ability to be able to present sustainable options and alternatives to the consumer; especially packaging of food. There is also the challenge of current recycling capabilities in Australia from a government level right through to local council waste management systems.
One could argue that perhaps we need to eat food straight form the ground, fresh, unpackaged, but the reality is we are part of a packaged food society and it is here to stay.
So, it's socks up and time to look for solutions and challenge ourselves to be able to meet our target of zero waste and zero to landfill with the advancements of innovation and technology.
Currently we are in the testing phase of the process working with our packaging partner O F Pack to test a recyclable pouch for sunlight and air transfer. Our Brookfarm products are preservative free, all natural, 100% real food and it's our commitment to make sure we deliver our product to you in a premium condition maintaining taste, texture and quality. Our current packaging is three layers of different types of soft plastics that together, prevent any potential oxygen and light perishing our product. We needed a single layer single plastic recyclable doy pouch that keeps our product fresh and can be recycled. We are currently running an internal commercial trial, with our quality assurance team; this process will take up to 12 months as we live check our product and make sure we meet the standards of our current on shelf product. We have no additives, no preservatives and no nasties so our new recyclable packaging has to meet our shelf life.
"Higher barrier packaging, of the new Brookfarm DOY pouch, is currently in product testing for a longer shelf life" Hannah O F Packaging
As a part of our #BFRoadToRecyclability mission we implore our consumers, competitors, friends, family and anyone with a social conscience to make it your mission to support those businesses who use sustainable practices. Whether it is the local café who discounts coffee for customers who BYO cups, the independent grocer who offers boxes instead of plastic bags, or the producer who sells milk in glass rather than plastic – support the people who support your environment. We admire the practices of our partners at Qantas, our friends at Stone & Wood, our pallet supplier Chep, bulk food businesses like The Source and fellow farmers like Boon Luck Farm.
We are passionate and  highly driven to take this Road To Recyclability, knowing that soon enough our recyclable packaging will be one more reason that you choose Brookfarm for our commitment to Environment, Community & Real Food.
Join Our Movement
Current cost savings to our business & other benefits