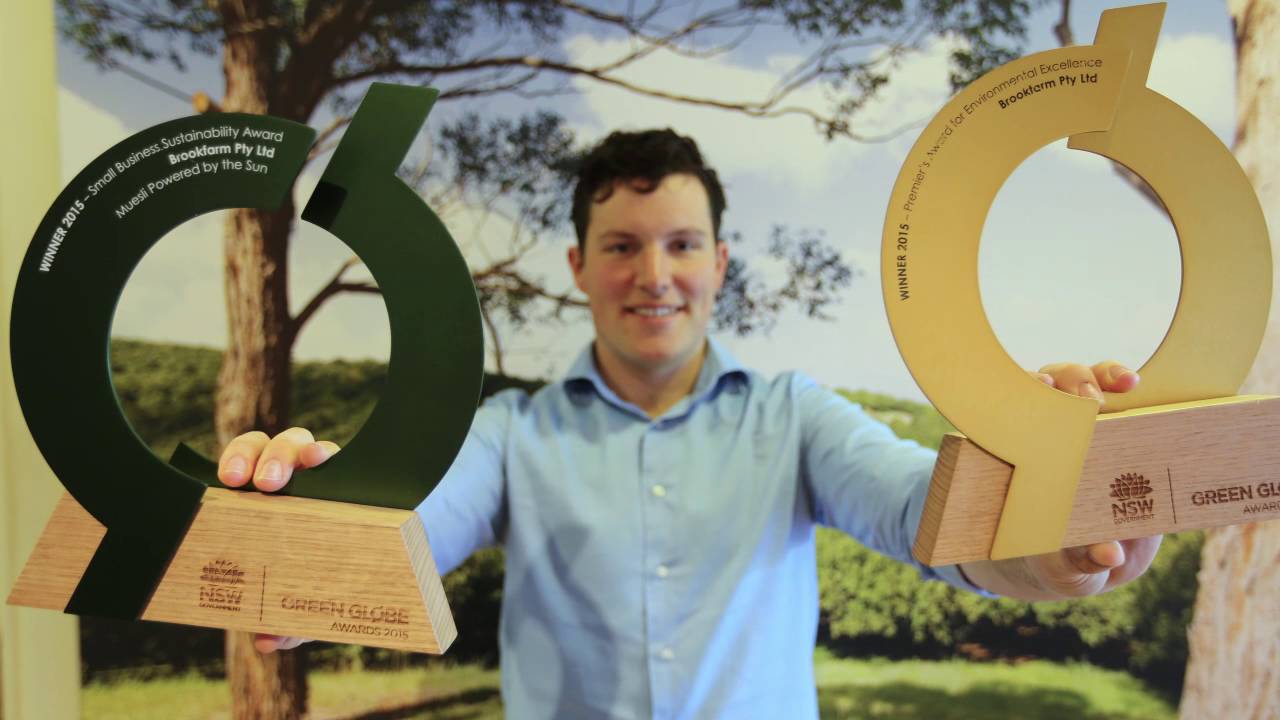 Will Brook - Leading Brookfarm on its sustainability journey
TRANSCRIPT:
Operations Manager (now CEO) Will Brook : "Brookfarm's sustainability focus has been there from the start of our business. So, when we started our farm it was a weed infested farm, we wanted to put macadamias on it and regenerate the rainforest that was already here.
So, we've planted over 35,000 rainforest trees. That's regenerating our rainforest to make sure that we have natural predators, our snakes, our owls, they're managing our rats. The trichogramma wasp is managing other pests, the nut borer.
In the bakehouse side of things, we've put 288 solar panels on our roof. One of the things we did with the solar panels, due to the design of our roof, is to be able to face one half of the solar panels east and one half west, that way we're making the most of the sun across the whole day.
I think Brookfarm won the Premier's Award because we really have sustainability at our very core and it's been that way since we started the business.
We started with our Macadamia Muesli back in 2000 at the Bangalow markets. Everything we do has macadamia nuts as a core part of that.
Not many other people have the ability to have a full paddock to plate story and we don't just see sustainability as part of our bakehouse process with the solar panels or just on our farm in terms of the pest management.
We were able to look at our achievements from the start to the very finish and make changes that were effective the whole way through.
The Green Globes have made quite a profound impact on our business. It's the first real major feather in our cap, in terms of sustainability.
It was a real eye-opener for our employees and also put us on the map, in terms of what we're doing, our impact on the environment, how efficient we are.
And we're now, I guess, punching above our weight a little bit with the big guys, in terms of our achievements." Clip courtesy of Action Matters