Matcha Latte Porrij
CREATED BY
SUMMARY
A warm, thick & creamy power porridge to wake you up on cold winter mornings.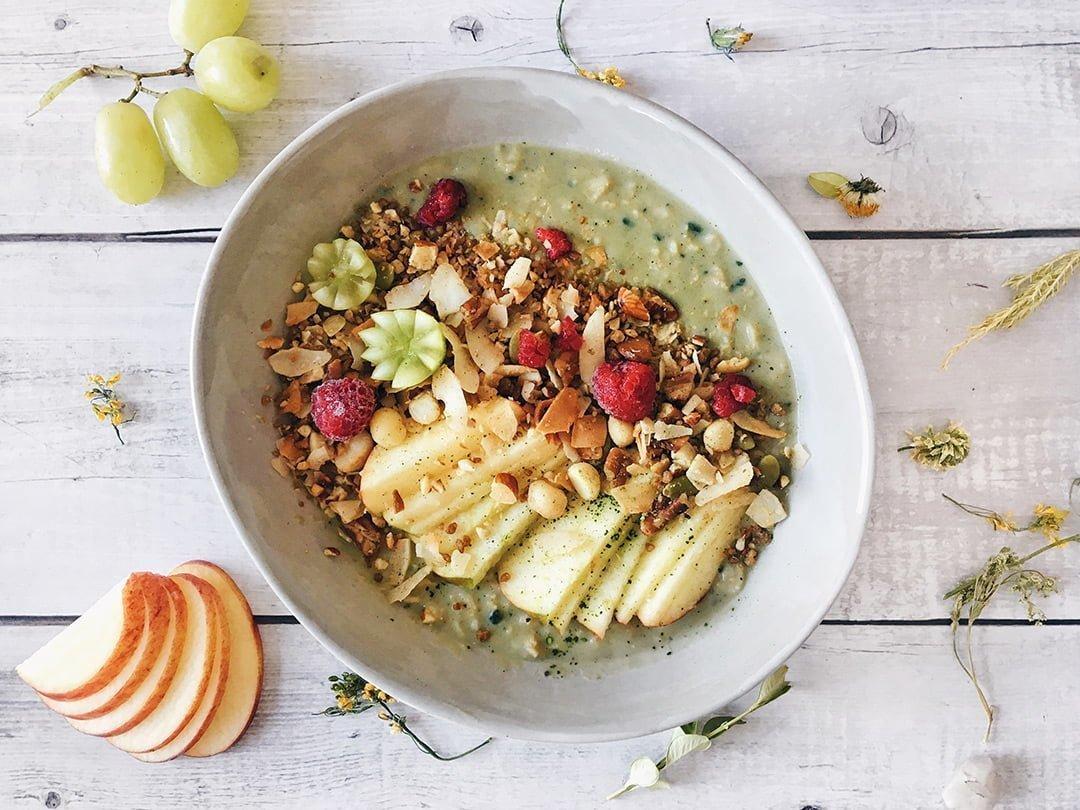 Warm matcha porridge
Ingredients
1/2 cup Power Porrij
1 cup almond milk
1 tsp matcha powder
1.5 tbsp vanilla protein powder (optional)
Toppings
3 tbsp Keto Paleo Granola
1/2 apple, sliced
1 tbsp raspberries
Method
Add porrij and almond milk to a saucepan and bring to a boil. Lower heat and simmer until thick and creamy.
Remove from heat and stir in matcha and protein powders.
Top with toppings and serve.