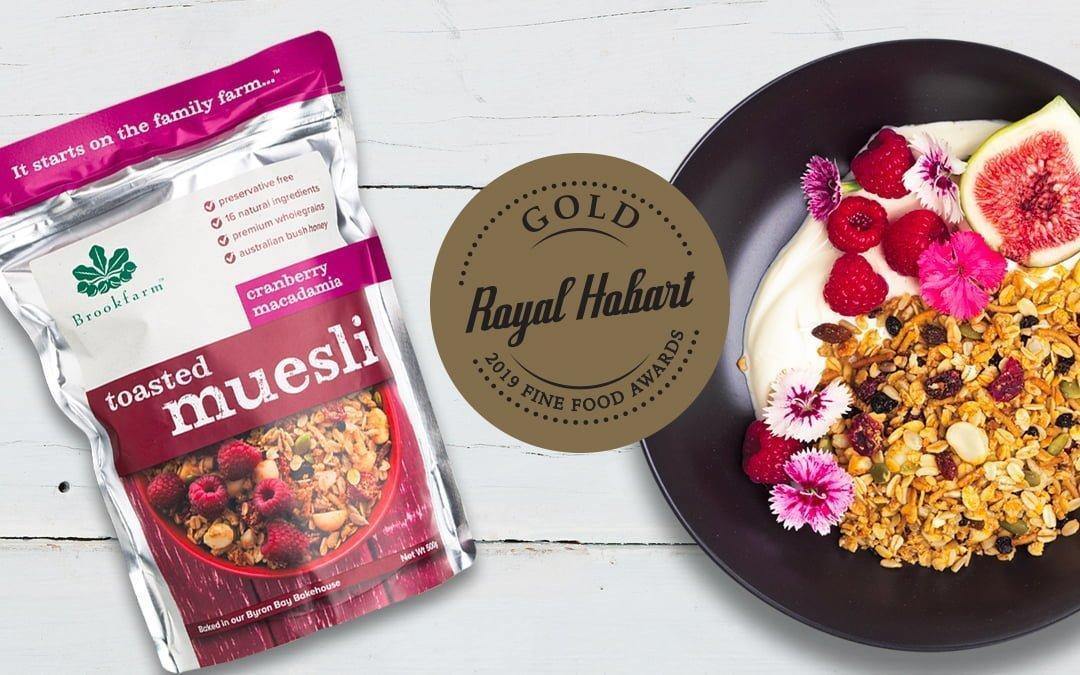 Brookfarm Wins Gold
Gold Medal : Muesli
Toasted Macadamia Muesli with Cranberry
Lightly toasted with Australian bush honey and healthy cold-pressed macadamia oil, this gourmet toasted muesli has always been a crowd favourite. The rich crunchy texture of wholesome Australian oats and barley, three delicious brans, natural currants, sultanas and succulent cranberries rich in antioxidants makes this blend the winning combination.
Bronze Medal : Nuts, Roasted & Salted
Premium Oven Roasted Whole Macadamias with Australian Pink Lake Salt
Oven roasted to perfection with just a touch of our premium macadamia oil, these whole macadamia nuts are rich in monosaturates and simply irresistible! The Pink Lake Salt is sustainably harvested by Mt Zero with the Barengi Gadjin Land Council in western Victoria, making them even more special to us.
Bronze Medal : Nuts, Savoury Flavoured
Premium Oven Roasted Whole Macadamias with Saltbush
Lightly dry roasted with just a touch of macadamia oil and tossed in Australia's most delicious herb, these whole macadamias are a delicious and health choice. with a delicate, salty and nutty taste, Saltbush thrives in Australia's outback and helps to reclaim saline land.
Shop Now