Chai Spiced Protein Muesli Bowl
CREATED BY
SUMMARY
This chai infused brekky bowl has just the right amount to spice to warm your winter mornings.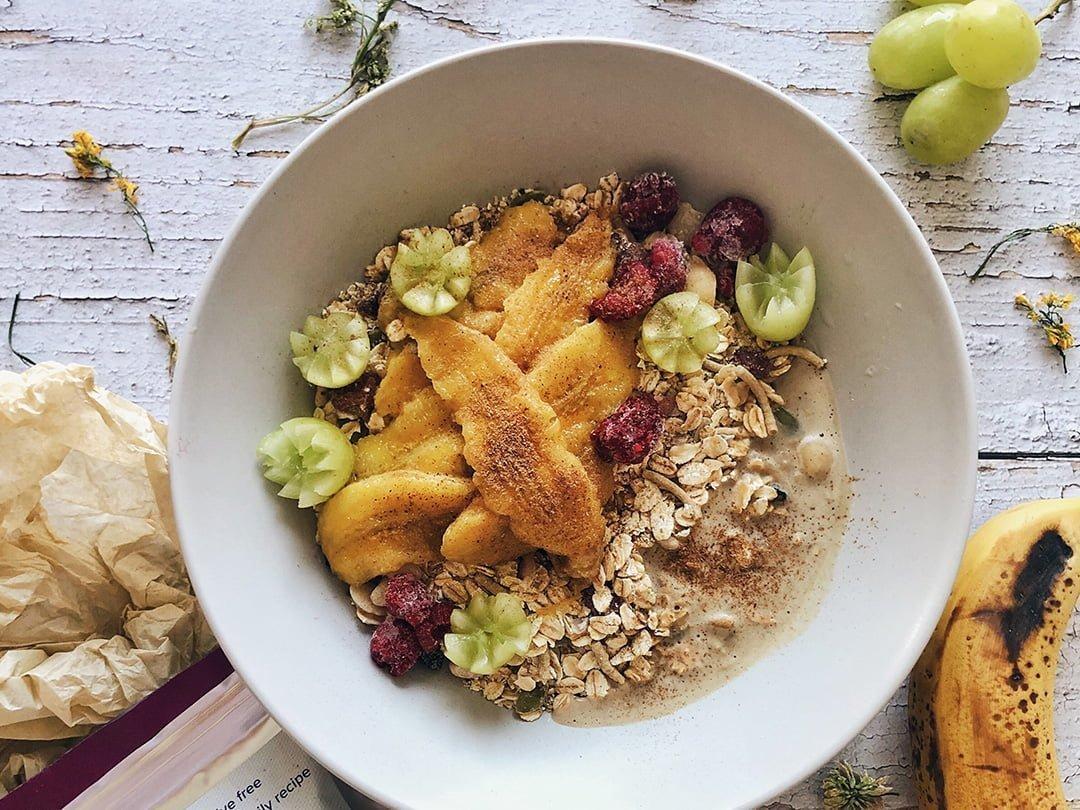 Subtle chai spice
Ingredients
3/4 cup Natural Macadamia Muesli with Cranberry
1 Chai teabag
1/3 cup almond milk
1 scoop protein powder
1 medium banana, sliced
1 tsp ground cinnamon
Coconut oil for the pan
Method
Brew the Chai teabag in 1 cup of boiling water for 5 minutes. Remove teabag and add in 1/3 cup almond milk (warm in a saucepan if needed). Stir in 1 serve protein powder.
Heat coconut oil in a pan and fry banana slices until golden brown.
Place muesli in a bowl and pour in the Chai-infused protein milk.
Add cinnamon and mix together until you reach a creamy consistency and serve warm.
Top with caramelised banana and fruits of choice.