The family dream
In 1989, a family dream to move to the country started to become reality. The Brook family bought what was thought to be a pristine dairy farm but after their first visit they realised it was nothing more than barren land overrun with weeds.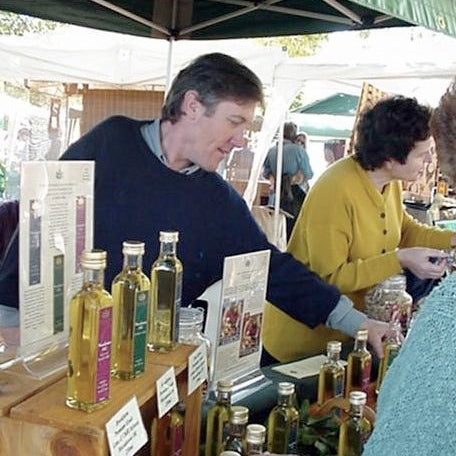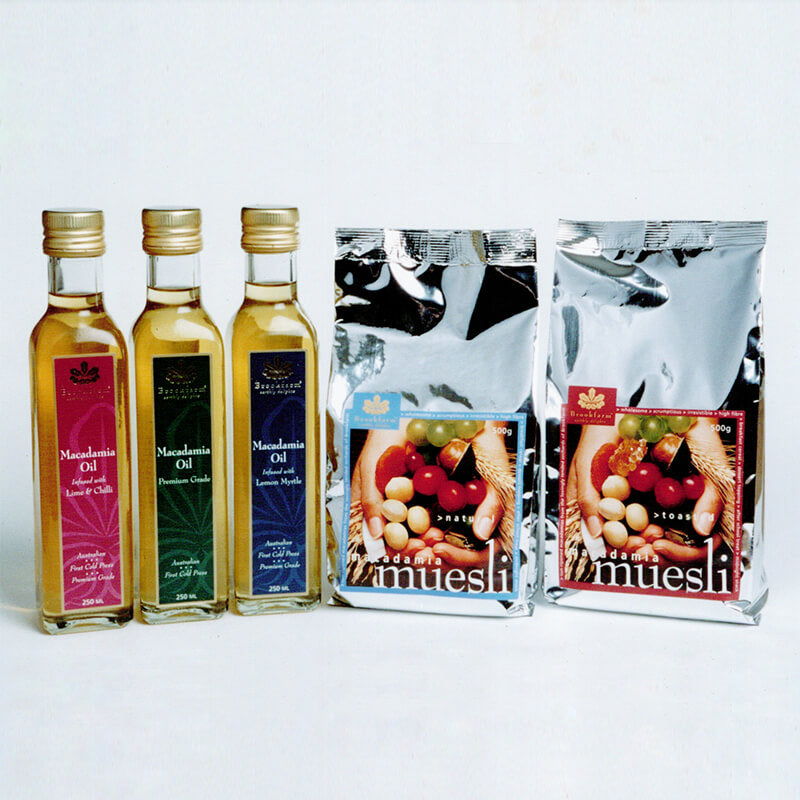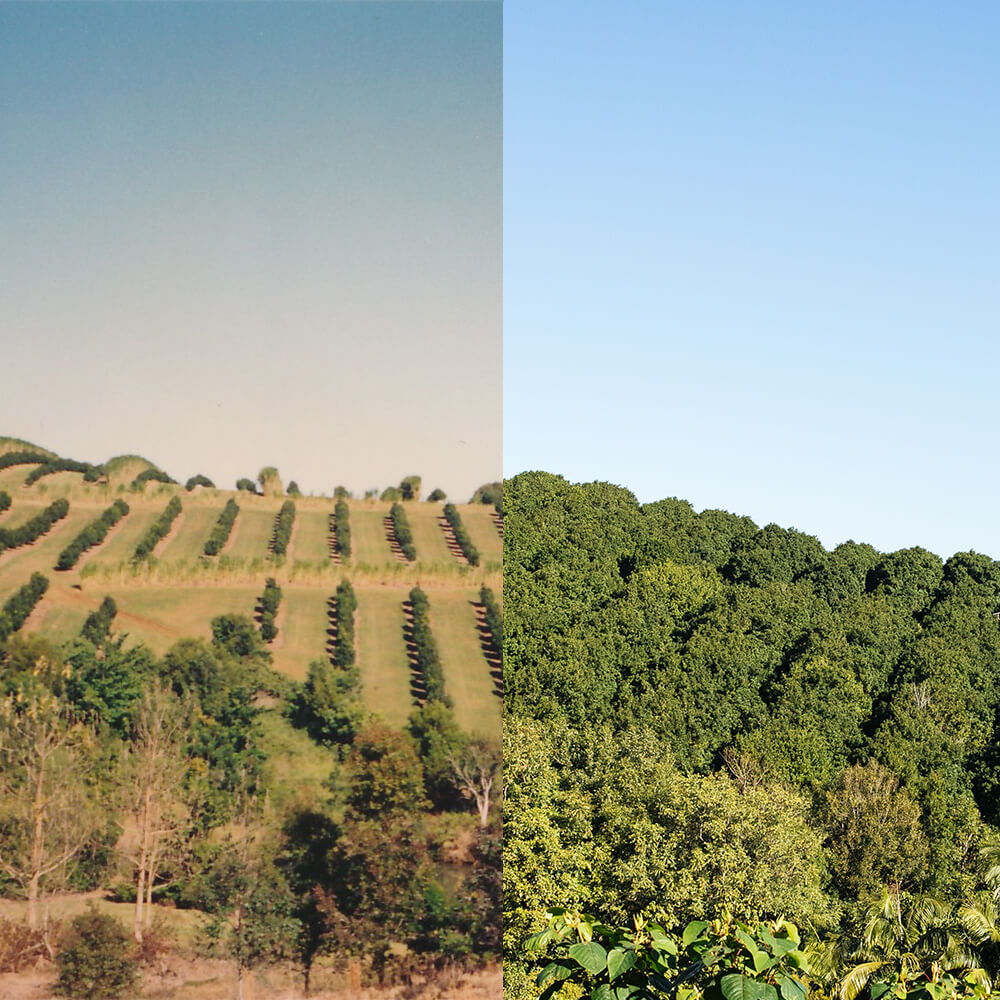 A family dream to move to the country and a passion for quality healthy food is what sparked Pam and Martin Brook to transform a run-down dairy farm in the Byron Bay hinterland into a working macadamia farm and to regenerate an ancient sub-tropical rainforest.
And it was through this time that the Brooks saw an opportunity to value-add to Australia's indigenous nut – the macadamia. After months of product development in the family kitchen, trying to find the perfect product to create from the humble macadamia (mayonnaise and tartare sauce included!), Brookfarm's amazing Toasted and Natural Macadamia Mueslis were born. In November 2000, Pam and Martin, with sons Will and Eddie in tow, sold their very first products at the Bangalow Markets in the Northern Rivers, NSW, Australia.
Now, more than 20 years on, the Brookfarm range has expanded significantly and our products are sold all around the world. But despite this growth, some things never change – we never compromise on quality, we always create real food using real ingredients, and mostly, we make sure it tastes amazing!
A generational family business, Brookfarm is now led by Pam and Martin's eldest son Will, with his own children walking the macadamia orchard, just like he and his brother Eddie did, only 20 years ago.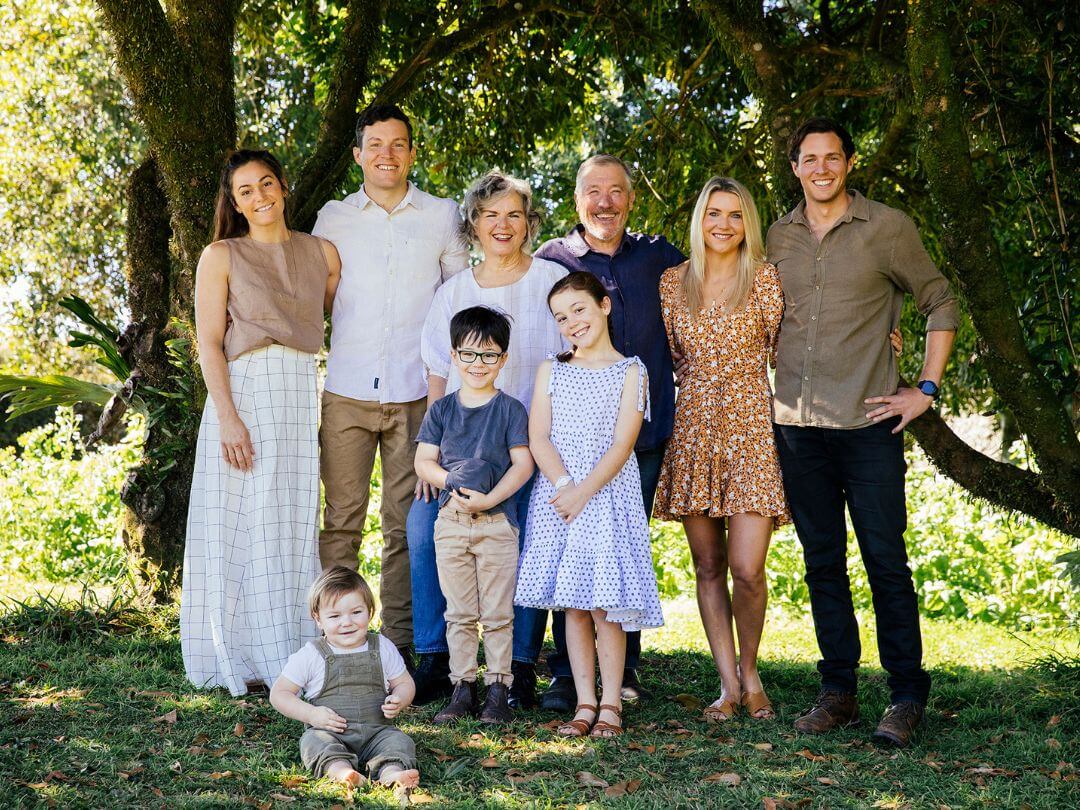 Restoring the environment
Our family farm is situated in the beautiful hinterland overlooking Byron Bay. In 1988 when the property was purchased, it was nothing but barren land overrun with weeds. Now, it's a completely different story and we are proud to be an example for regenerative farming across the globe.
Not only have we planted over 4,000 macadamia trees, we have also regenerated an ancient rainforest, planting over 35,000 rainforest and eucalypt trees, creating a haven for native wildlife. Our rainforest runs like a vein through the centre of our farm and is a land corridor for the Big Scrub, which was once the largest sub-tropical rainforest in Australia. Home to native insects and bees, platypus, owls, koalas, turtles, water dragons, snakes and birds, the natural balance is able to be maintained as a fully integrated farm system.
Our passion for sustainability continues in our bakehouse, which is powered by 288 solar panels. It's in the design of our building, our suppliers, our processes, right down to the way we clean the floors. Our commitment is to preserve and protect our natural environment with conscientious and effective business practices. From less waste, to a lower carbon footprint, we are doing everything our power to protect our beautiful planet.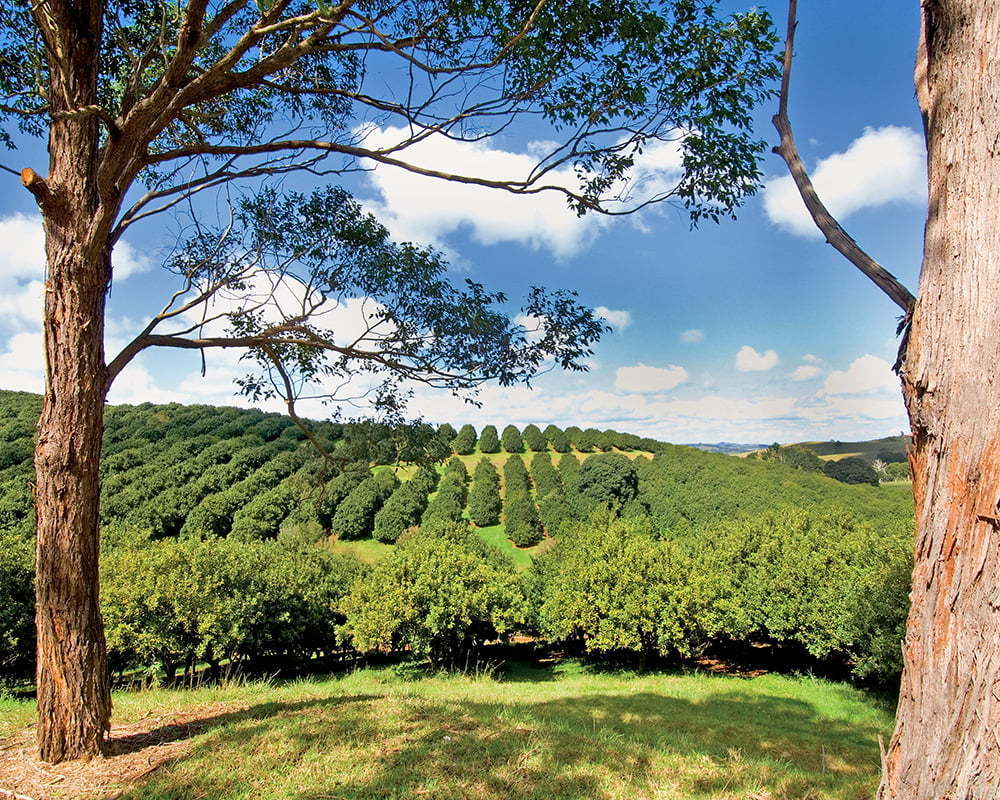 Nothing but real food
Our products are packed with nutrient rich ingredients that not only taste great, but make you feel great too.
From day one, our passion was, and still is, to create delicious real food of the highest quality. We source the best premium ingredients from sustainable farms and are committed to delivering products using all natural, non-GMO ingredients.
We believe that the vitamins, nutrients and antioxidants that your body needs can be gained through real food. Brookfarm's cereals are a great way to start your day with a mix of wholegrains, fibre, healthy fats and natural sugars. 
Whether it's Ketogenic, Paleo, Vegan, Gluten Free, Grain Free, Fruit free, Sugar free, natural, toasted or granola, or just delicious and healthy – we've got a product that will suit you.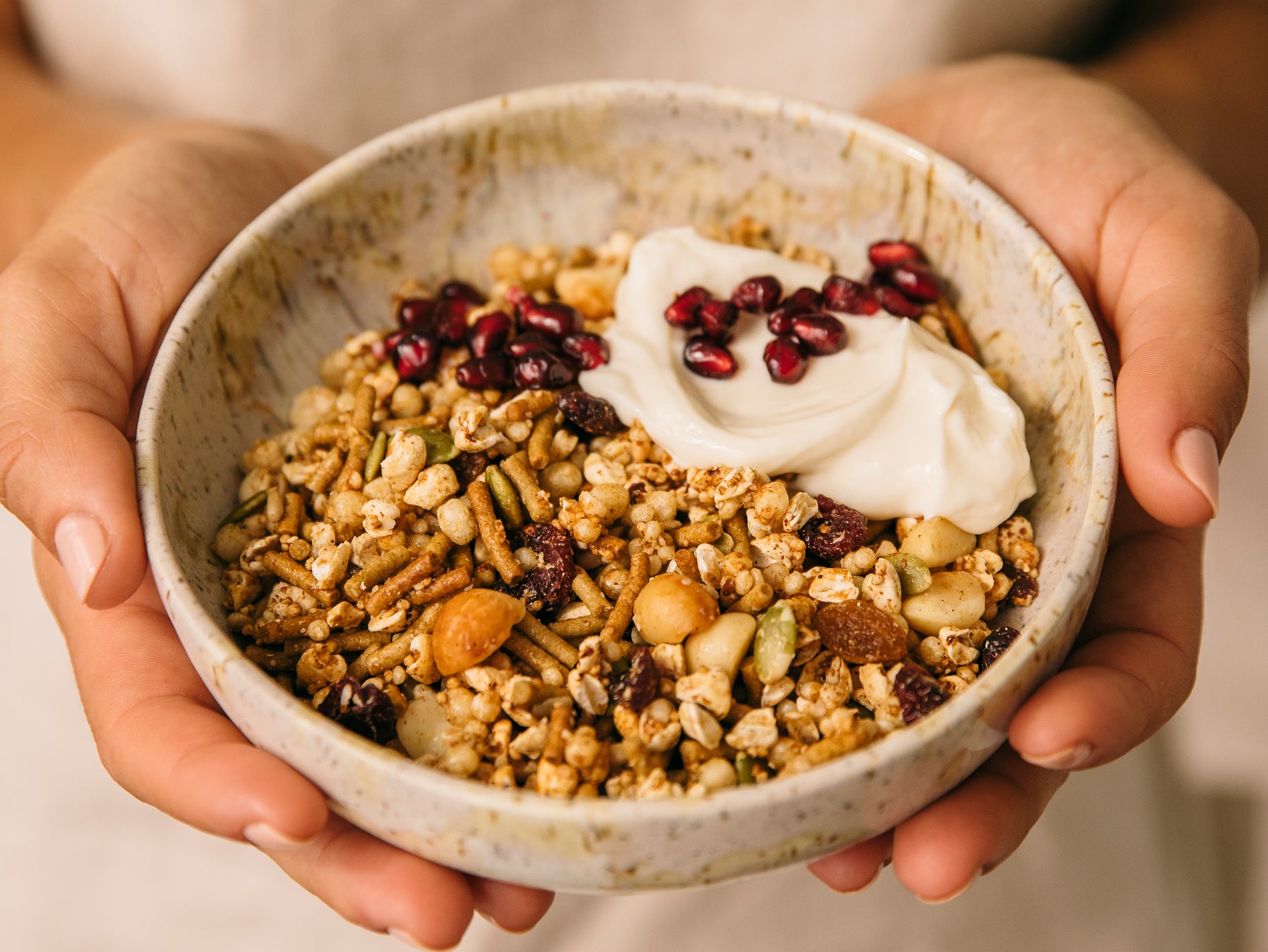 Our community
At Brookfarm, we are passionate about giving back and supporting our community, feeding and raising funds for those in need.
We support hundreds of local and national initiatives, however, or we are particularly passionate and proud of our partnerships with Big Scrub Landcare, Bunjum Aboriginal Corporation, Liberation Larder, Rainforest Rescue, Sea Shepherd, BayFM, Northern Rivers Food and Byron Writers Festival.
We do all that we can to support Australians through tough times including donating product to drought and fire affected communities, as well as donating our imperfect product to livestock.
Based in beautiful Byron Bay, we are committed to creating jobs in regional communities and are proud to employ over 70 local staff across three facilities.
Brookfarm acknowledges the Arakwal of the Bundjalung, and all Traditional Custodians of country throughout Australia and their connections to land, sea and community.
We pay our respects to the past, present and future Traditional Custodians and Elders of this nation and the continuation of cultural, spiritual and educational practices of Aboriginal and Torres Strait Islander peoples.
If you'd like to make an enquiry for support please contact marketing@brookfarm.com.au.