Choc Coffee Mug Cake
CREATED BY
SUMMARY
When you're craving a little post-dinner treat, this delicious chocolate indulgence is the perfect option!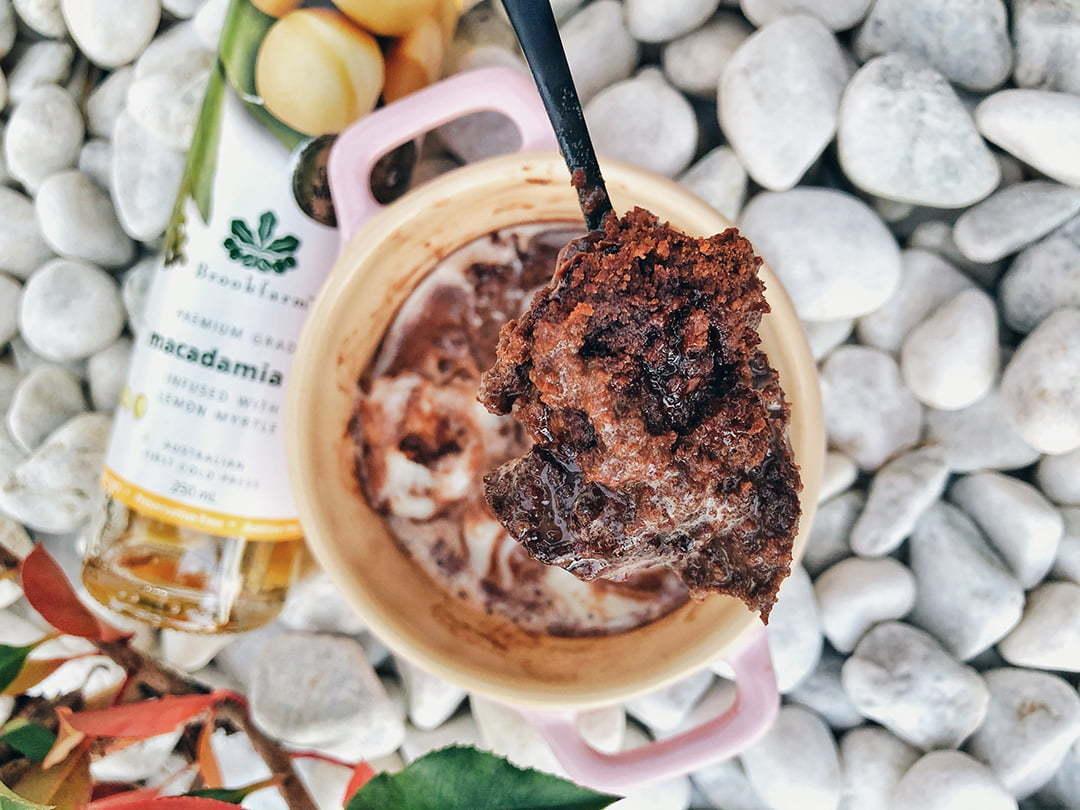 A chocolate indulgence
Ingredients
3 tbsp plain flour
1 tbsp sugar
1 tbsp raw cacao
1/4 tsp baking powder
1 tbsp Premium Macadamia Oil
3 tbsp Cold Pressed Coffee (or milk + 1 tsp instant coffee)
1 tbsp hazelnut spread or choc bits
Method
Mix all ingredients except hazelnut spread in a mug.
Place hazelnut spread / choc bits on top of mixture.
Microwave for 1 minute or until toothpick comes out clean.