No Bake Muesli Bars
CREATED BY
SUMMARY
Make your own muesli bars using our best-selling Toasted Macadamia Muesli with Cranberry! These simple no bake bars make the perfect brekky on-the-go or mid-morning snack.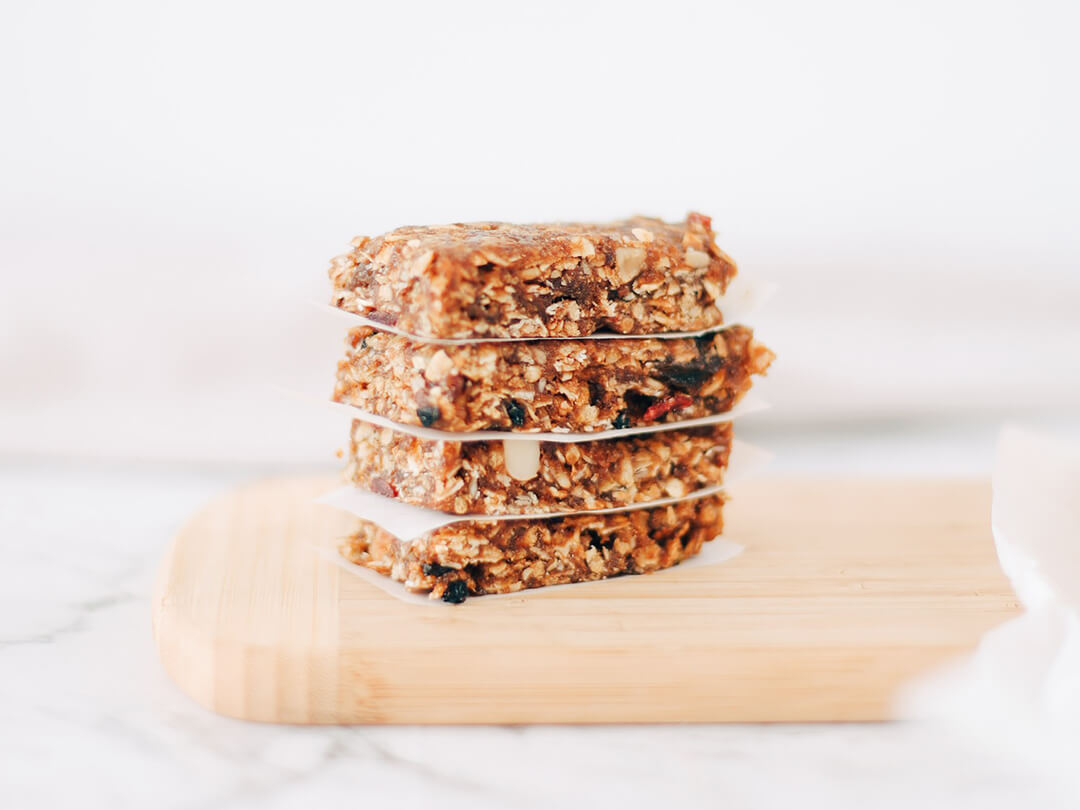 Simple no-bake bars
Ingredients
Method
Combine maple syrup, peanut butter and vanilla essence in a small saucepan over low heat, stirring continuously.
Place muesli in a large mixing bowl and mix through above mixture.
Transfer to a small baking dish lined with baking paper and press down firmly until uniformly flattened.
Cover with baking paper and let firm up in the freezer for 15-20 minutes.
Remove bars from the dish and chop into 10 even bars. Store in an airtight container in the fridge for up to 5 days.