Rosemary Protein Loaf
CREATED BY
SUMMARY
This savoury loaf is gluten free and high in protein - great for sandwiches, morning toast or as a quick snack.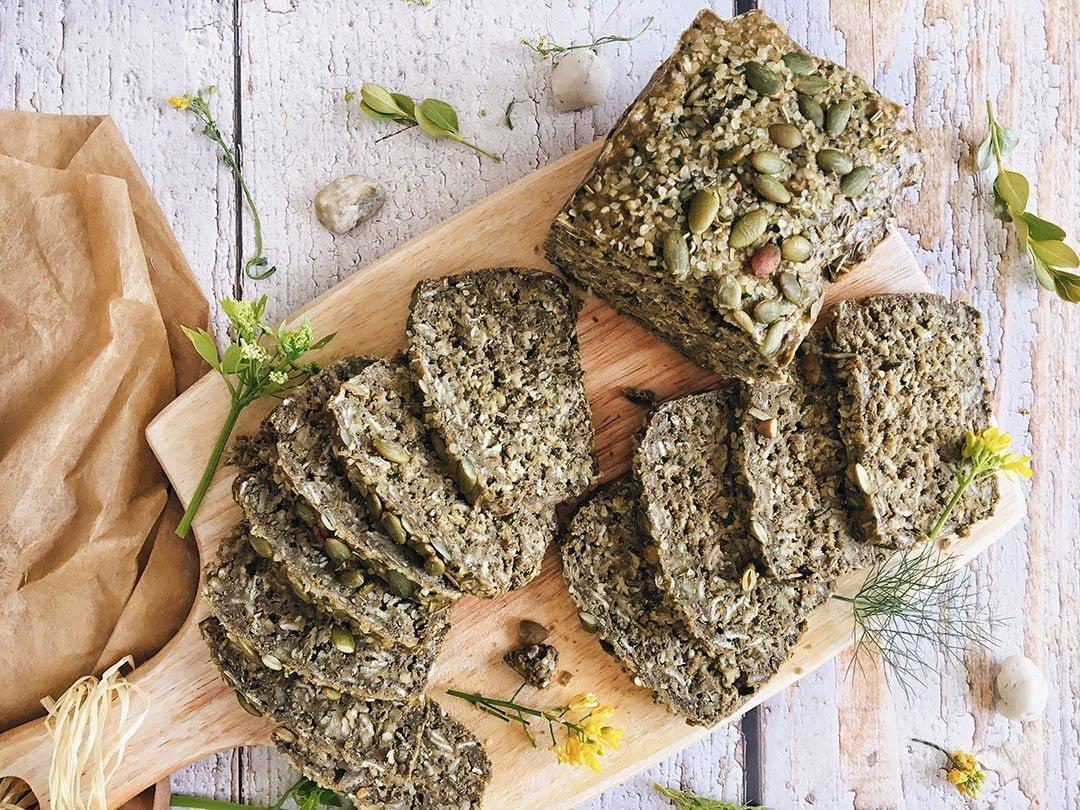 High protein bread loaf
Ingredients
1/4 cup chia seeds
1/4 cup warm water
Dry:
1 cup chickpea flour
3/4 cup rolled oats
1/4 cup + 1 tbsp unflavoured Protein Powder
1 tsp baking soda
2 tbsp hemp seeds, plus more for topping
1.5 tsp sea salt
1.5 tbsp dried rosemary leaves, plus more for topping
Wet:
1 cup water
1.5 tsp apple cider vinegar
1 tsp oil of Premium Grade Macadamia Oil
Method
Preheat oven to 170 C.
Mix together chia seeds & warm water and soak for 15 mins until thick.
In another bowl mix together all of the dry ingredients.
Add the chia mixture and the wet ingredients to the dry mix and mix well. If the batter is too wet, add more flour.
Pour batter into a lined baking loaf tin and top with nuts/seeds of choice.
Bake for 40-50mins - Bread is done when it sounds hollow when tapped.
Let the loaf cool completely before slicing. This loaf can be sliced up and frozen in individual pieces.