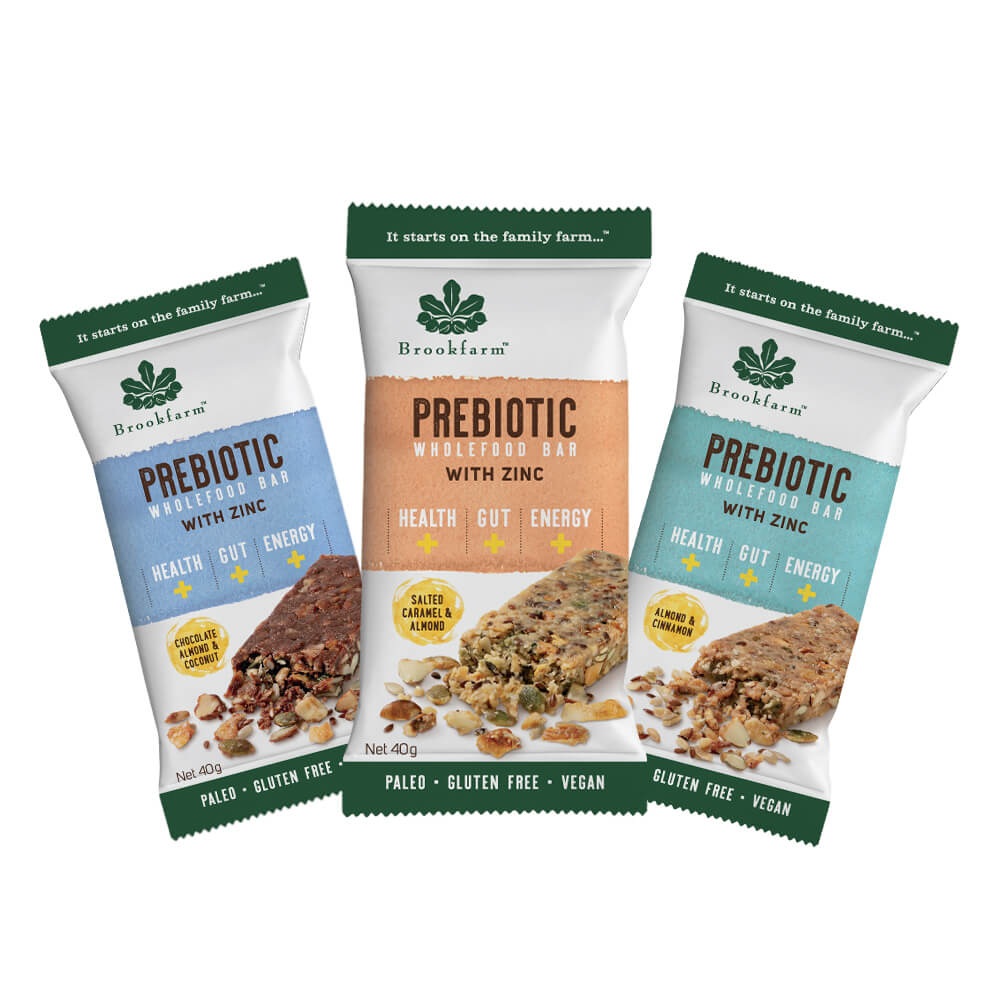 Trial Pack - Prebiotic Wholefood Bars
Can't decide? Try all three delicious flavours with our special Trial Pack. Our Prebiotic Wholefood Bars are packed full of sustainably sourced premium nuts and seeds. A nutritious and energy boosting on-the-go snack which helps to feed a healthy gut with the added benefit of zinc. Made with all natural, non-GMO ingredients. Preservative and additive free.
Almond & Cinnamon
Calm and soothing blend of almond with a subtle hint of cinnamon and a soft chewy crunch, bound with a silky smooth coconut milk and almond butter texture.
Chocolate, Almond & Coconut
Classic creamy soft chocolate and nutty almond indulgence with real coconut shavings and a chewy crunch finish.
Salted Caramel & Almond
The ultimate indulgence where sweet meets salty in a firm chewy crunch of caramelised premium nuts, seeds and coconut shavings.
READ MORE