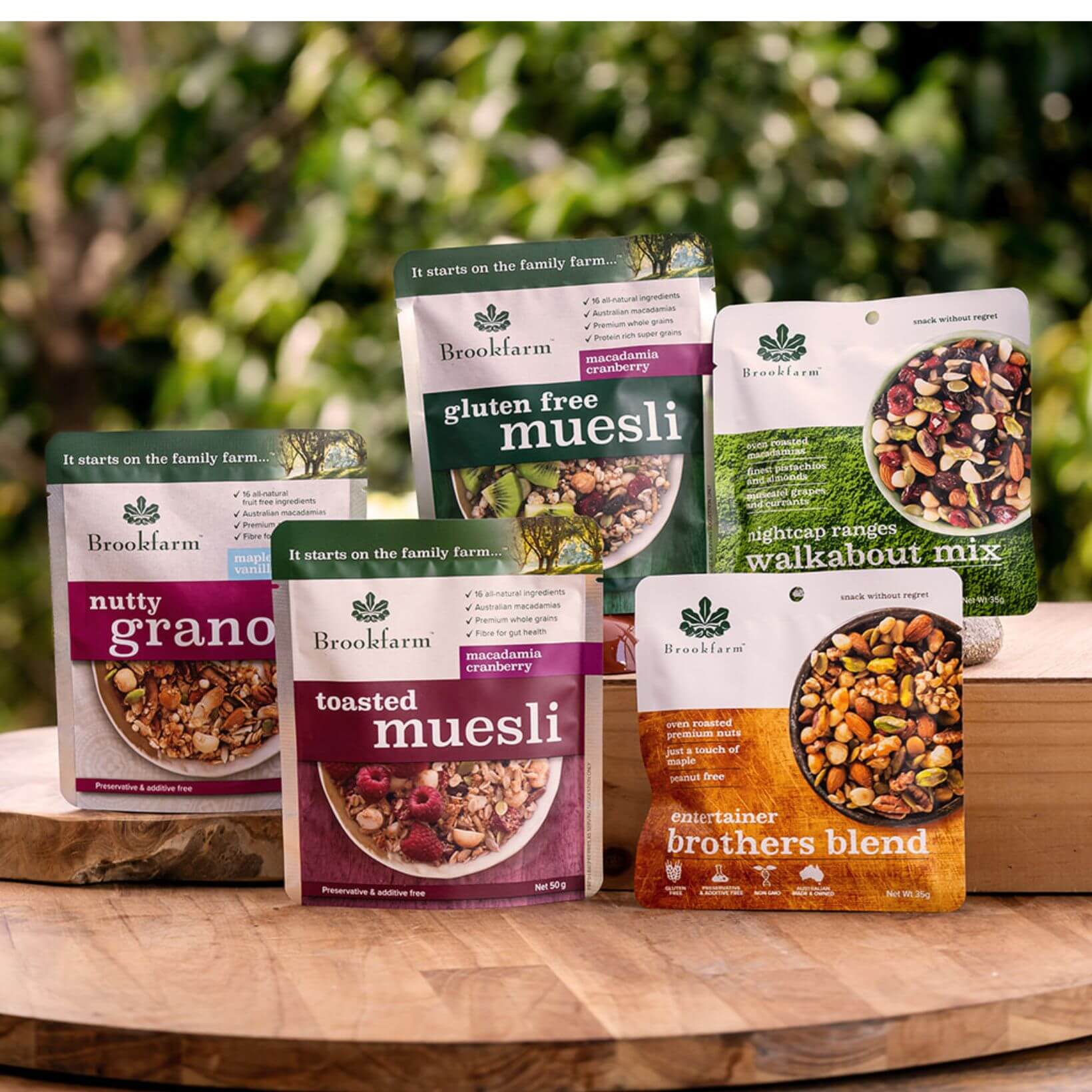 Trial Pack - Brookfarm Favourites
New to Brookfarm and want to try them all? Our Brookfarm Favourites Trial Pack gives you a taste across our bestsellers and crowd favourites of the Brookfarm range so you can discover your own favourites. 

Valued at $14.95 - A peek of what Brookfarm Favourites Trial Pack could contain:

Five sachets across the below options:
Toasted Muesli Macadamia Cranberry 50g

Gluten Free Muesli Macadamia Cranberry 50g

Natural Muesli Macadamia Cranberry 75g

Gluten Free Granola Cacao Coconut 40g

Nutty Granola Maple & Vanilla 45g

Wild Berry Granola 45g

Entertainers Brothers Blend 35g

Explorer Brothers Blend 35g

Nightcap Ranges Walkabout Mix 35g

Mt Bogong Walkabout Mix 35g
Please note: If a product is out of stock, we will substitute with a similar product, according to stock availability.
READ MORE