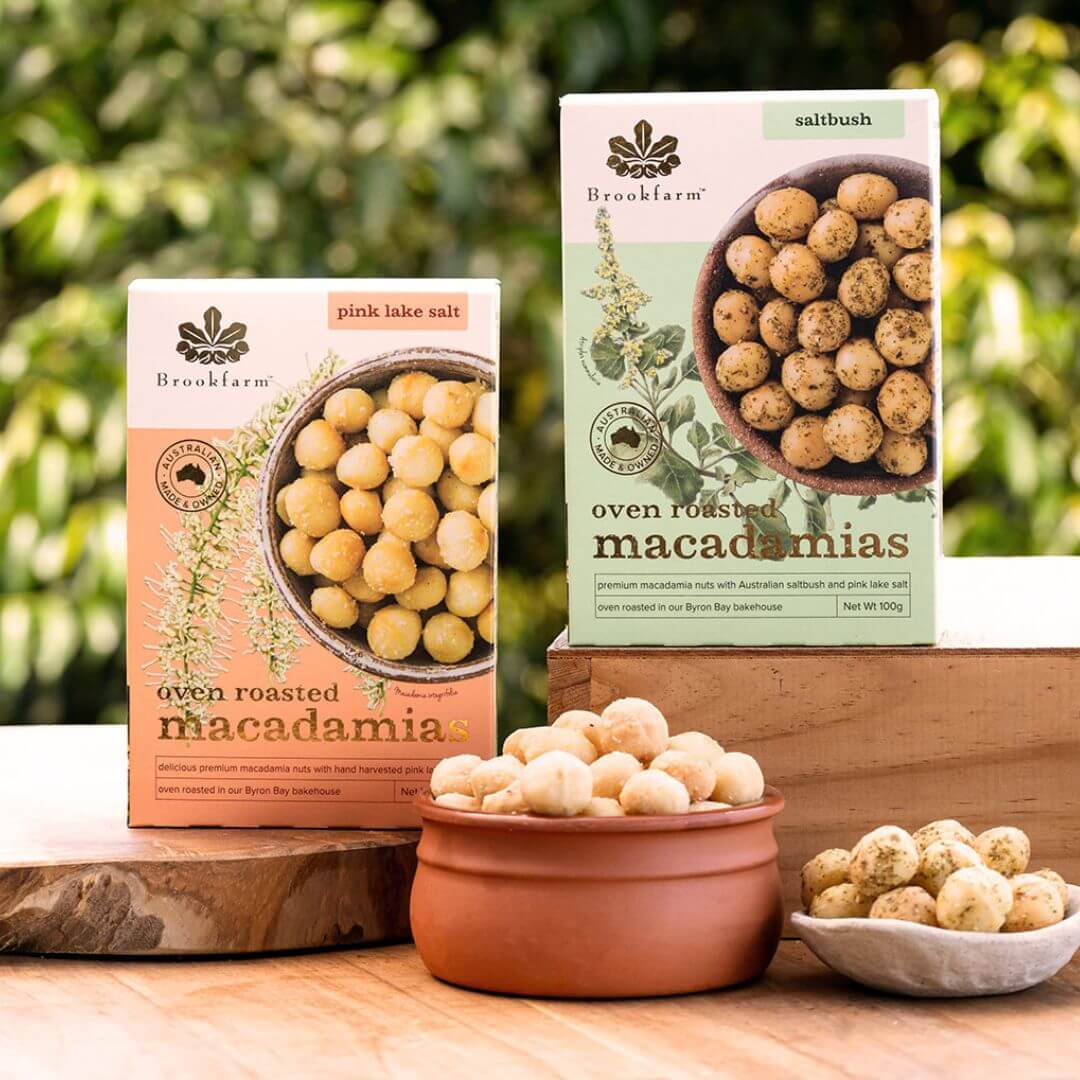 Bundle - Oven Roasted Macadamias
Add a luxurious macadamia crunch to your cooking or entertaining with our Australian Oven Roasted Macadamias. Try both flavours for 15% off - for a limited time only. These crunchy, creamy delicious Australian macadamias are so versatile, perfect for that elevated touch to dishes and loaded with healthy fats, vitamins and minerals.
Lightly dry roasted with just a touch of our premium macadamia oil, you won't be able to stop at one.

Whether you're snacking, entertaining, gifting or cooking, our award winning Oven Roasted Macadamias are a crowd favourite. The perfect way to celebrate and entertain, the Australian way.
Bundle includes:
1 x Premium Oven Roasted Macadamias Pink Lake Salt
1 x Premium Oven Roasted Macadamias Saltbush
READ MORE