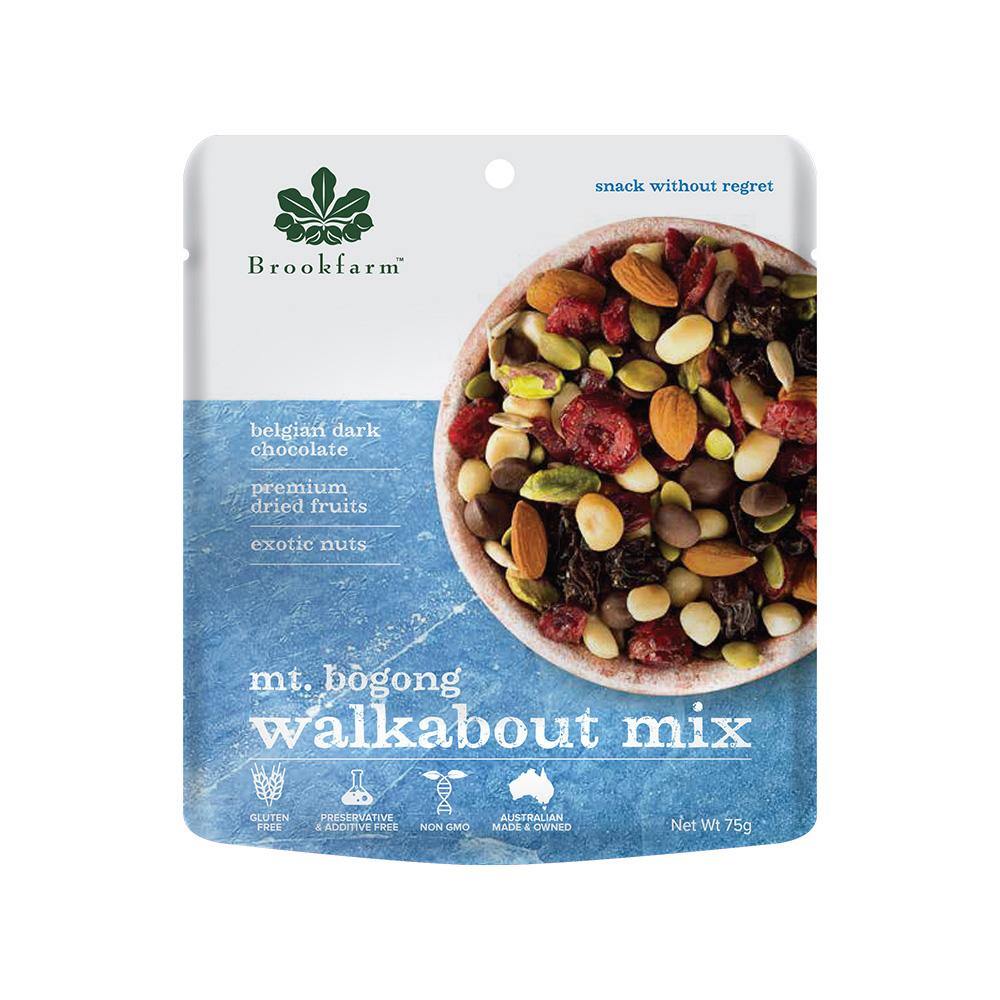 Mt. Bogong Walkabout Mix
This mix was created in honour of one of the legends of Mt Bogong, Mick Hull, Pam Brook's father. Mick climbed Bogong, the highest mountain in Victoria, over 200 times. His last climb was at the age of 82. Mick always climbed with a home-made blend of delicious chocolate, fruit and nuts which we have recreated for your enjoyment.
Brookfarm's Mt Bogong mix combines fine Belgian dark chocolate*, oven roasted Australian macadamias, pistachios and almonds, premium muscatel grapes from the Mildura region in Victoria, plump cranberries and delicious healthy pumpkin and sunflower kernels. Snack without regret.


*Please note product is sent via standard courier/Australia Post and not in refrigerated transport. We cannot guarantee that the chocolate will be unaffected during the transport process especially to warmer climates.
READ MORE