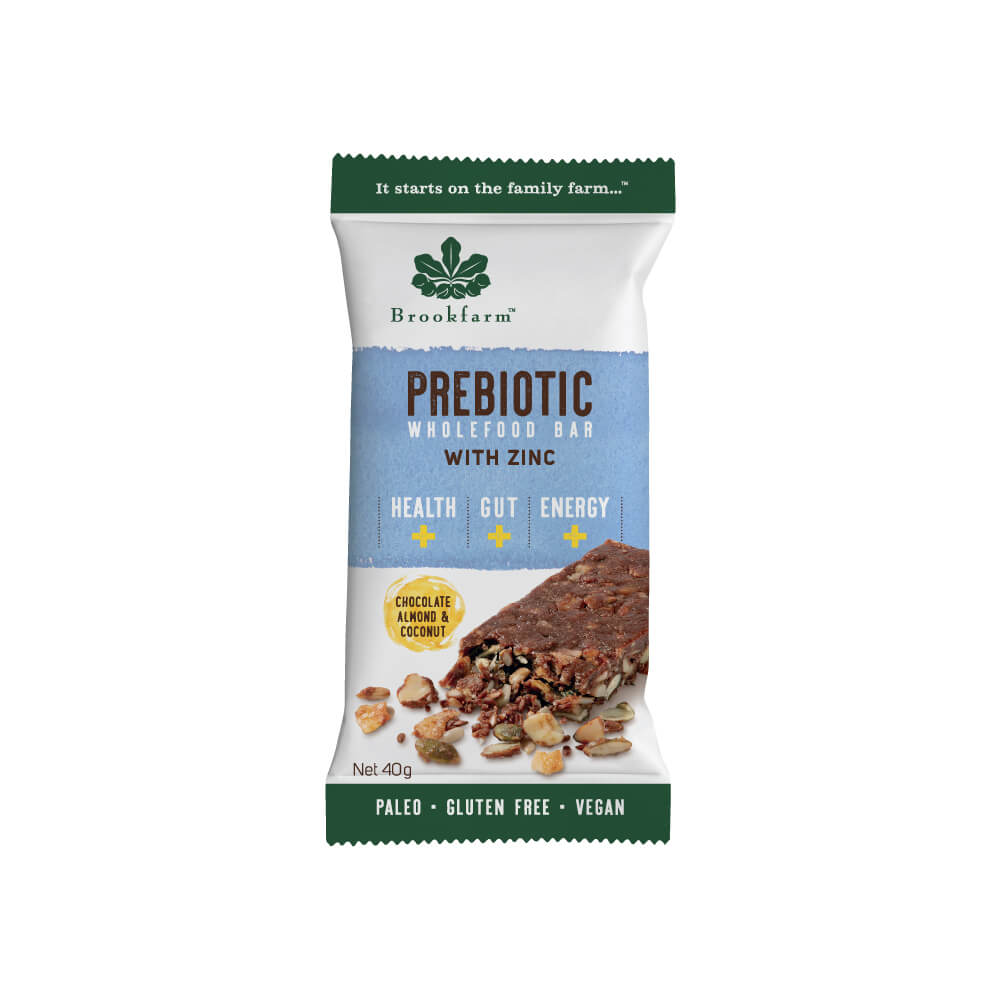 Chocolate Almond & Coconut Prebiotic Wholefood Bar
A delicious, nutritious and energy boosting on-the-go snack of prebiotic nuts and seeds which helps to feed a healthy gut with the added benefit of zinc. Our Prebiotic Wholefood Bar Chocolate Almond & Coconut has a classic creamy soft chocolate and nutty almond indulgence with real coconut shavings and a chewy crunch finish. Made from all natural, non-GMO ingredients. Preservative and additive free.
Stock the pantry with your favourite flavour! Grab a full display box of 12 bars with our online exclusive of 17% off RRP.
READ MORE