Banana & Muesli Protein Bread
CREATED BY
SUMMARY
A delicious banana protein bread for anytime of the day. Just one slice and you'll be ready to power on.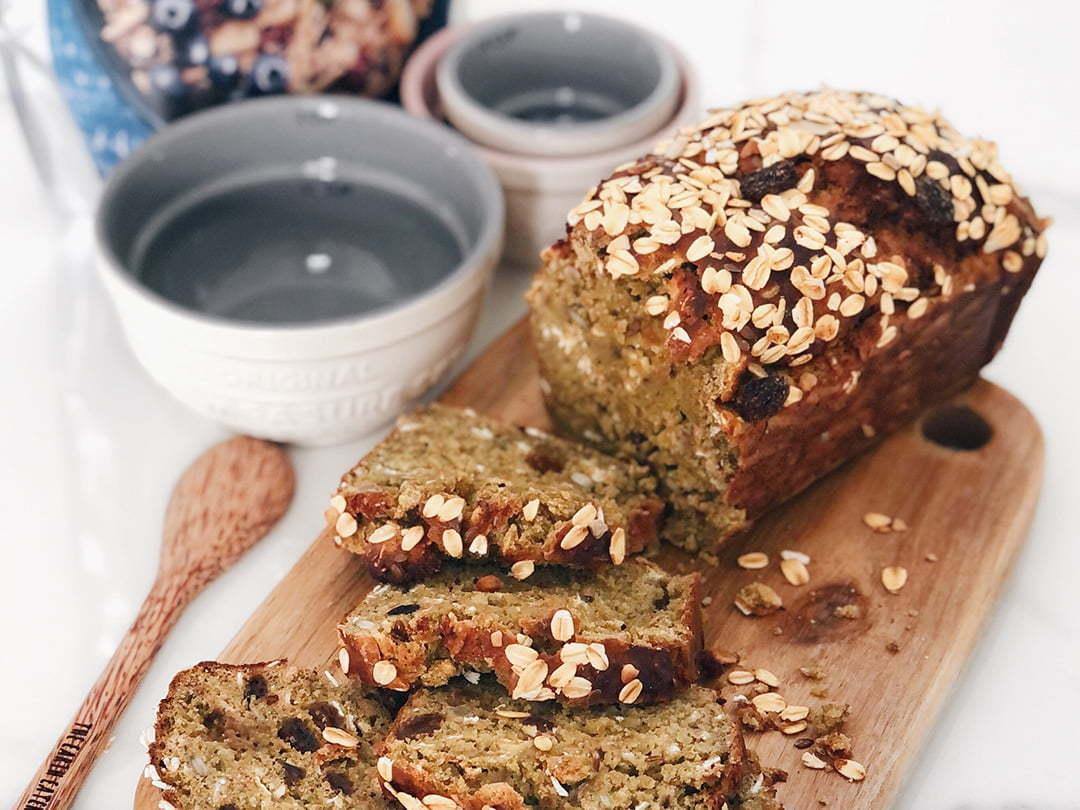 Banana protein super bread
Ingredients
Wet:
2 large banana (1 cup + 1/3 cup mashed)
2 tbsp coconut oil
3 tbsp sweetener of choice
1 tbsp vanilla extract
1 tsp apple cider vinegar
2 flax eggs (2 tbsp flax meal + 6 tbsp water combined)
1 tbsp coconut cream
Dry:
1 cup chickpea flour (or buckwheat, oat or almond flour)
1/2 cup protein powder
1 tsp baking soda
1/4 tsp salt
Method
Preheat oven to 175C and grease (and line if needed) a loaf tin.
Mix all dry ingredients (except muesli) in one bowl and wet ingredients in another bowl.
Mix the wet ingredients into the dry and then fold in muesli (mix until just combined).
Pour batter into the loaf tin and top with a little extra muesli.
Bake for 40 minutes or until toothpick comes out clear.
Leave bread in the tin for 5 minutes before taking it out for complete cool down.