Cacao & Coconut Granola Bites
TIME
15 mins prep | 60+ mins to set
CREATED BY
SUMMARY
These delicious chocolate crackles will take you back to your childhood. Made with our Cacao Coconut Granola, they are a much healthier version that the kids will just love!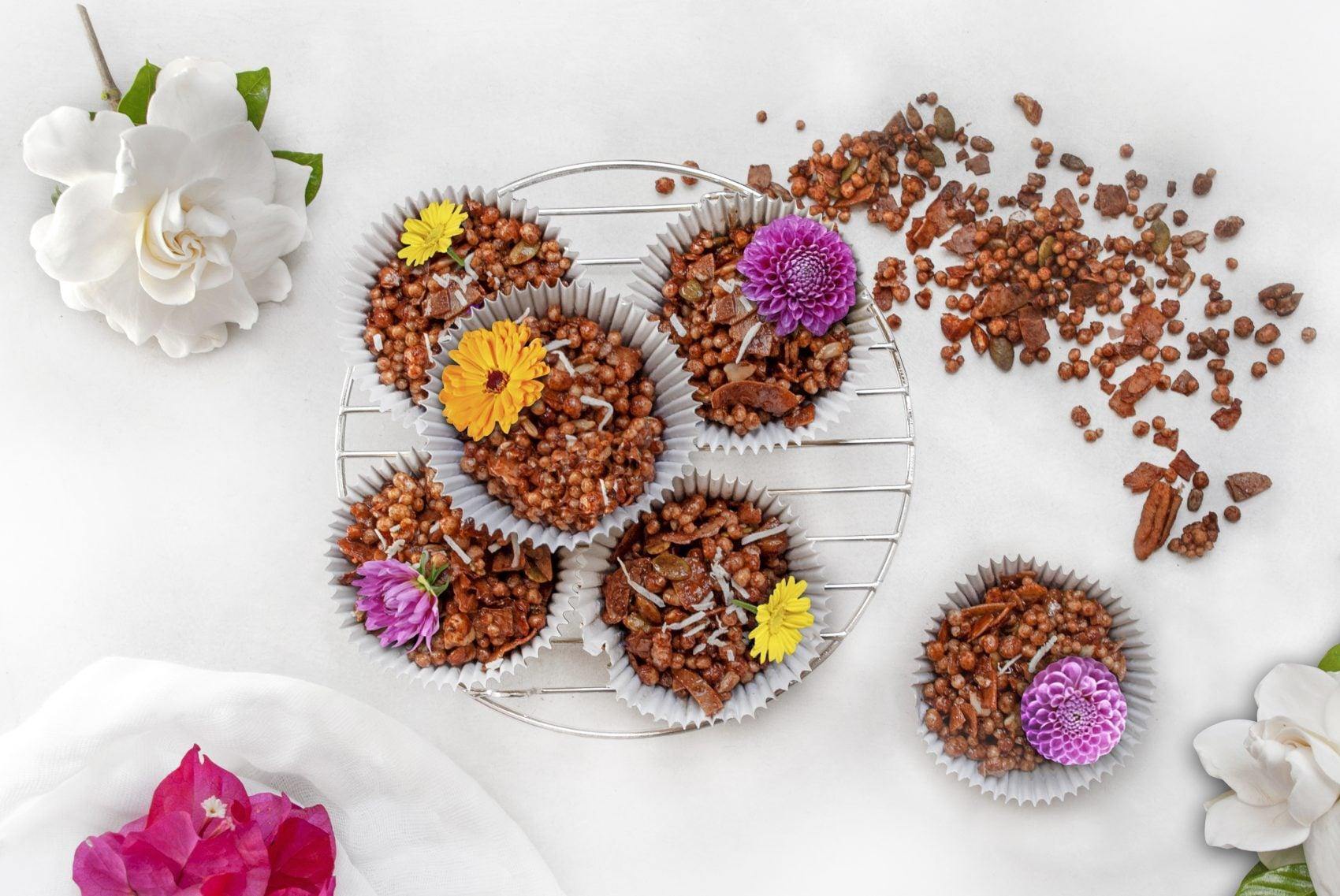 Childhood favourites
Ingredients
2 cups Gluten Free Cacao & Coconut Granola
2/3 cup honey or maple syrup
2 teaspoons vanilla extract
2 tablespoons coconut oil, more if required
2/3 cup desiccated coconut
Method
Combine all the ingredients together in a large bowl until well combined.
Roll in coconut and shape into golf ball sized portions.
Refrigerate for 1-2 hours or freeze for several months.