Apple Rhubarb Muesli Crumble Bowls
CREATED BY
SUMMARY
An healthy twist on an Apple and Rhubarb Crumble. Using our Toasted Muesli Macadamia Cranberry as the topping, with crunchy Australian macadamias, plump cranberries - with 16 all-natural ingredients all the work has been done.
Created by Justine Schofield for Everyday Gourmet.
Watch the full recipe HERE.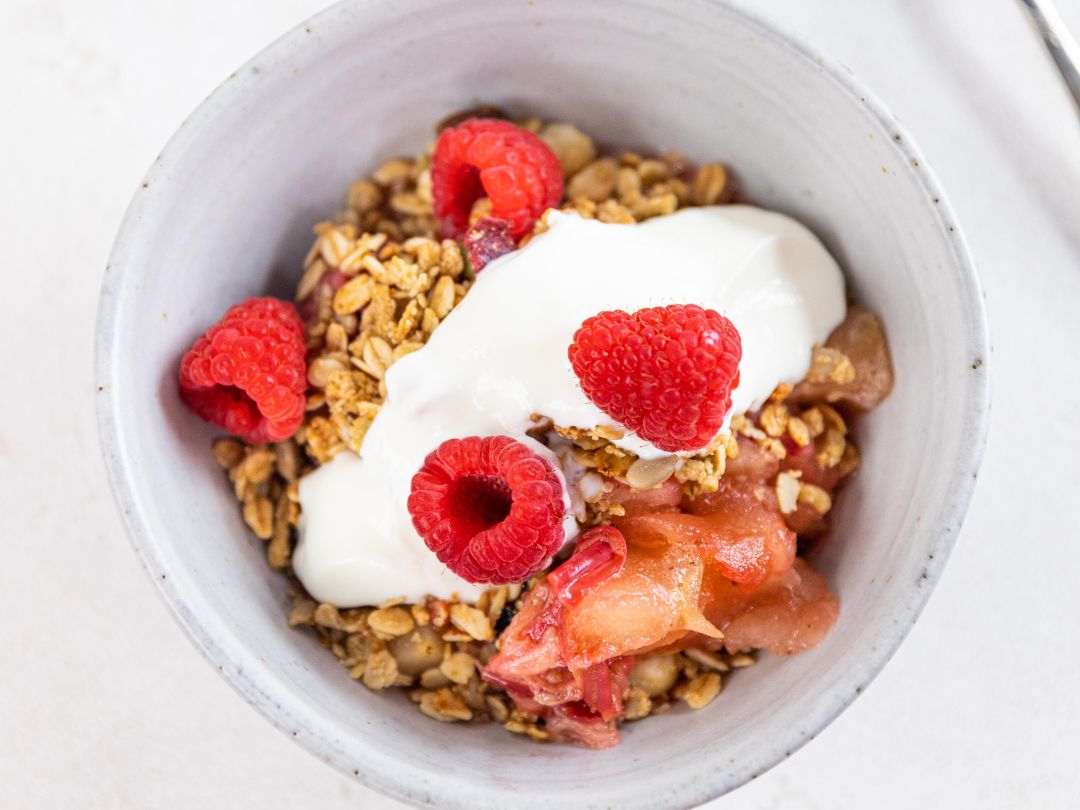 Ingredients
Filling
2 large Granny Smith apples, peeled, quartered, and then halved again in eighths
2 large stalks rhubarb, cut into 3-4 cm pieces
3 tbsp honey - to taste
Juice ½ lemon
1 tsp vanilla bean paste
Topping
200g Toasted Muesli Macadamia Cranberry
To Serve
Yoghurt of choice - we prefer greek, slightly sweetened or vanilla
Method
Place the apples, rhubarb, honey, lemon, vanilla and a splash of water into a sauté pan.
Bring to the boil and cook for no longer than 5 minutes with the lid off until the apples just start to soften but do not turn into a compote.
Remove off the heat and pour into 4 breakfast bowls.
Sprinkle Toasted Muesli Macadamia Cranberry to the top of each bowl.