Chia Breakfast Bowl
TIME
10 mins + setting time
CREATED BY
SUMMARY
Accompanied by a moorish chia pudding, the harmony between the crunchiness from the muesli and the silkiness of the pudding is just magical! Topped with an array of fresh berries and kiwis - an exceptional sources of Vitamin C.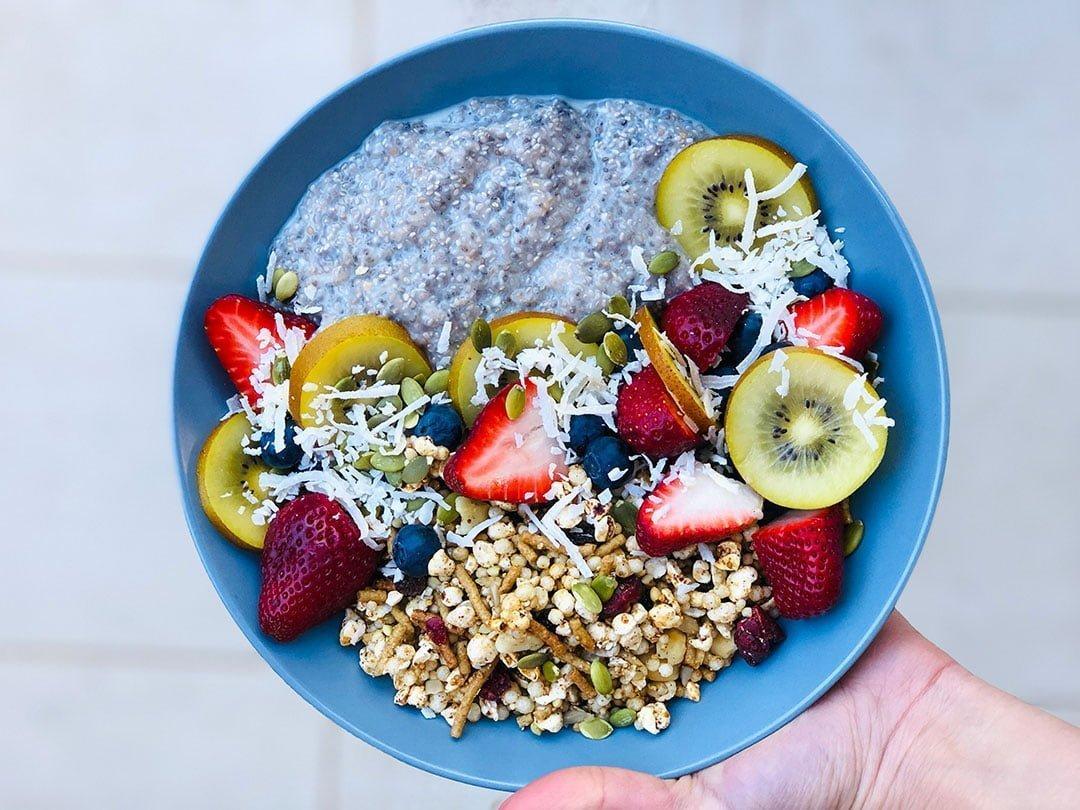 Packed with goodness
Ingredients
1 cup of Gluten Free Macadamia Muesli with Cranberry
3/4 - 1 cups of mixed fruit (berries, kiwis)
Flaked coconut & pepitas to garnish
Chia pudding
1 cup of plant-based milk
4 tbsp of chia seeds
1 tbsp of orange juice (optional)
1-2 tbsp of maple syrup
2 tbsp of shredded coconut
Method
Grab a jam jar and thoroughly mix all the ingredients for the chia pudding. Pop into the fridge for a couple of hours (or overnight if prepping the night before) to thicken and become pudding-like.
Add the muesli to one side of your bowl and the chia pudding to the other.
Arrange fruit on top and garnish with pepitas and coconut.