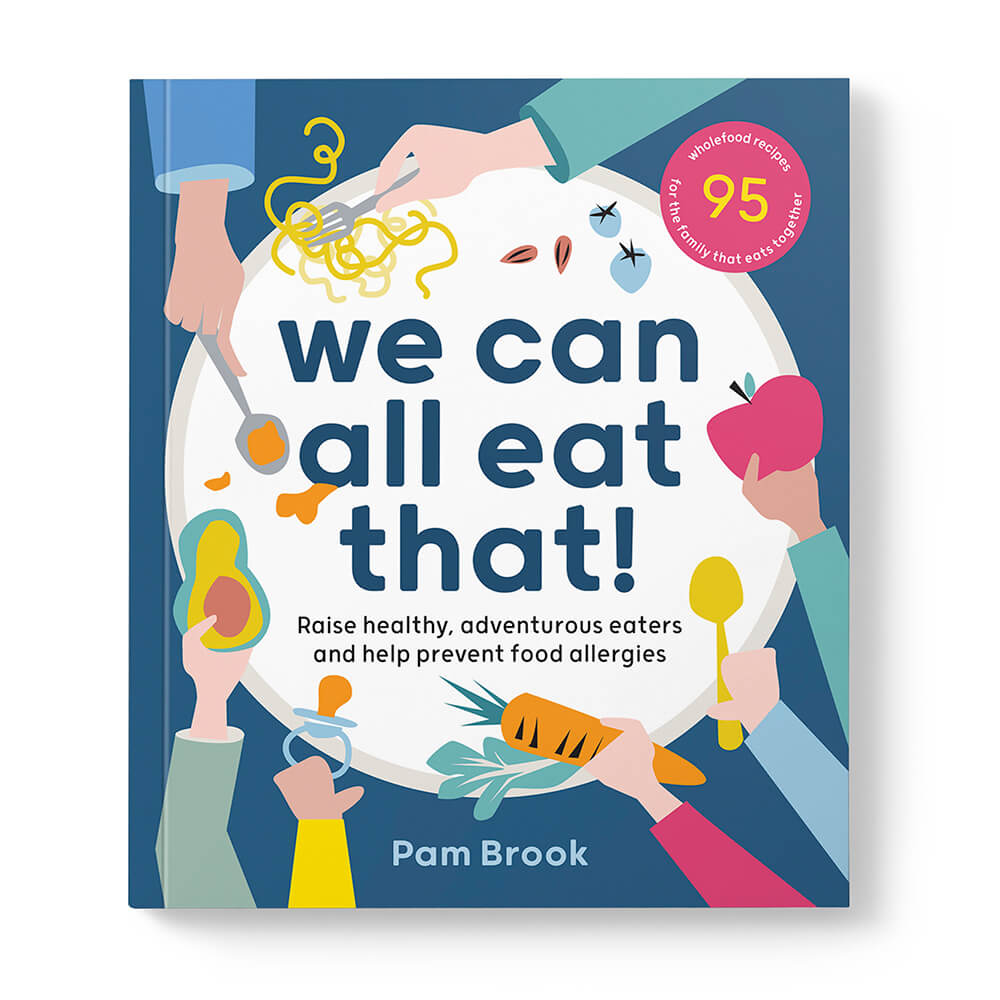 We Can All Eat That!
Written by Brookfarm co-founder, Pam Brook. We Can All Eat That! shows that raising healthy adventurous eaters doesn't have to be hard work. This book is designed to help demystify children's first foods, give you insights into children's food allergies, and inspire you to create delicious home cooked meals for the whole family.
We Can All Eat That! includes 95 delicious recipes created in collaboration with whole-food chefs Sarah Swan and Sam Gowing. These are timeless meals for all the family to share together, no matter what their age (from 6 months +). Recipes you will go back to again and again as family staples, making it easy to prepare the same meal for baby, toddler and all the family.
A book to hand down in your family for generations; a baby book, a "go-to" recipe book for all the family. A must-have for parents of infants and toddlers, this new food allergy basics is an essential dose of calm every new parent needs to empower them to feed their child with confidence.
Based on the latest medical research from world-leading allergy experts this book covers the fundamentals of common food allergies and what you can do to help prevent your children from developing food allergies. Research has shown that giving the common allergy causing foods to babies in that crucial window from 6-12 months, can significantly reduce the chance of them developing food allergies.

New parent must-haves include: easy-to-follow meal plans for the 'cotton wool weeks' when babies are first introduced to solid food; how to carefully and consistently introduce the common food allergens to your child from 6 months.
Find out more here:

READ MORE