Chocolate-Covered Muesli Bars
TIME
40 mins prep | 2 hrs to set
CREATED BY
SUMMARY
These delicious chocolate-topped gluten free muesli bars will certainly help you beat that 3pm slump.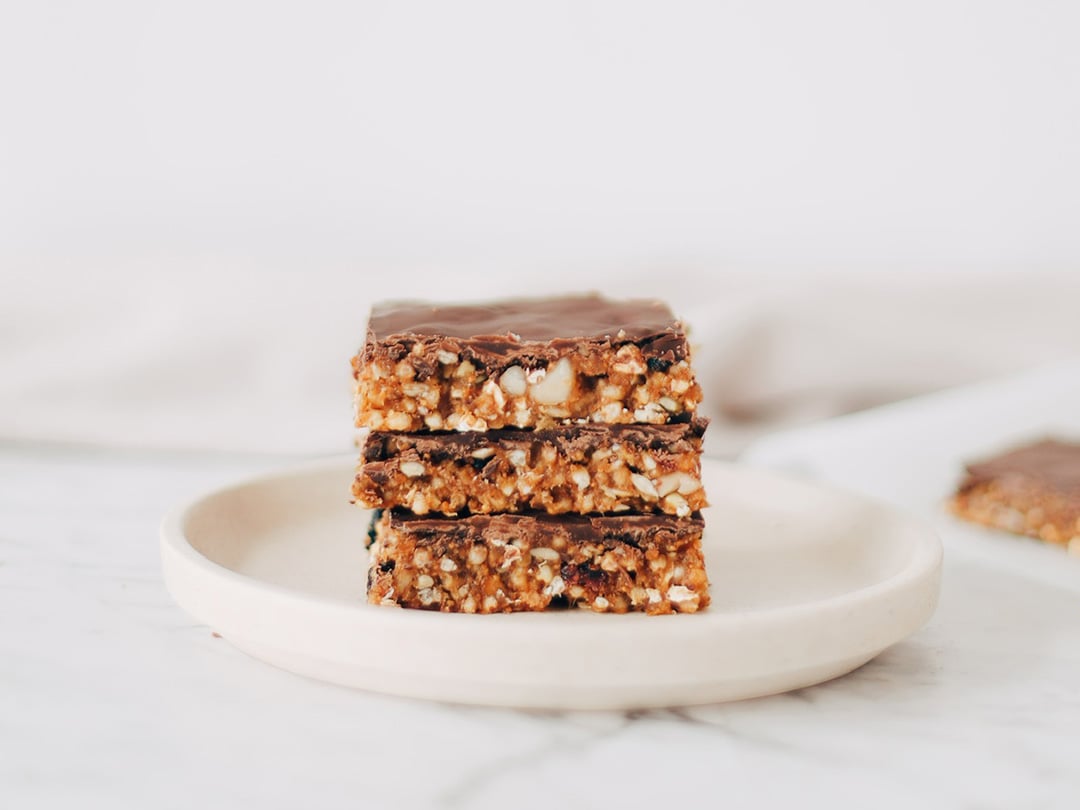 Gluten free choc goodies
Ingredients
1 cup dried figs
1/3 cup nut butter of choice
1 cup dark cooking chocolate
Method
Soak dried figs in warm water for 30 minutes. Drain and pat dry.
Blend the figs and nut butter in a food processor until it forms a sticky paste.
Combine muesli and fig paste in a large bowl and mix well.
Press mixture into a baking dish lined with baking paper and refrigerate.
Heat the chocolate on a stove or microwave until melted. Pour evenly over muesli bars.
Chill in fridge for at least two hours until firm. Slice into 10-12 bars.