Trout Salad with Turmeric & Premium Macadamia Oil Dressing
CREATED BY
SUMMARY
A summer gem straight from the kitchen of Chef Sam Gowing. Light, fresh, healthy and easy to make at home using our Premium Macadamia Oil.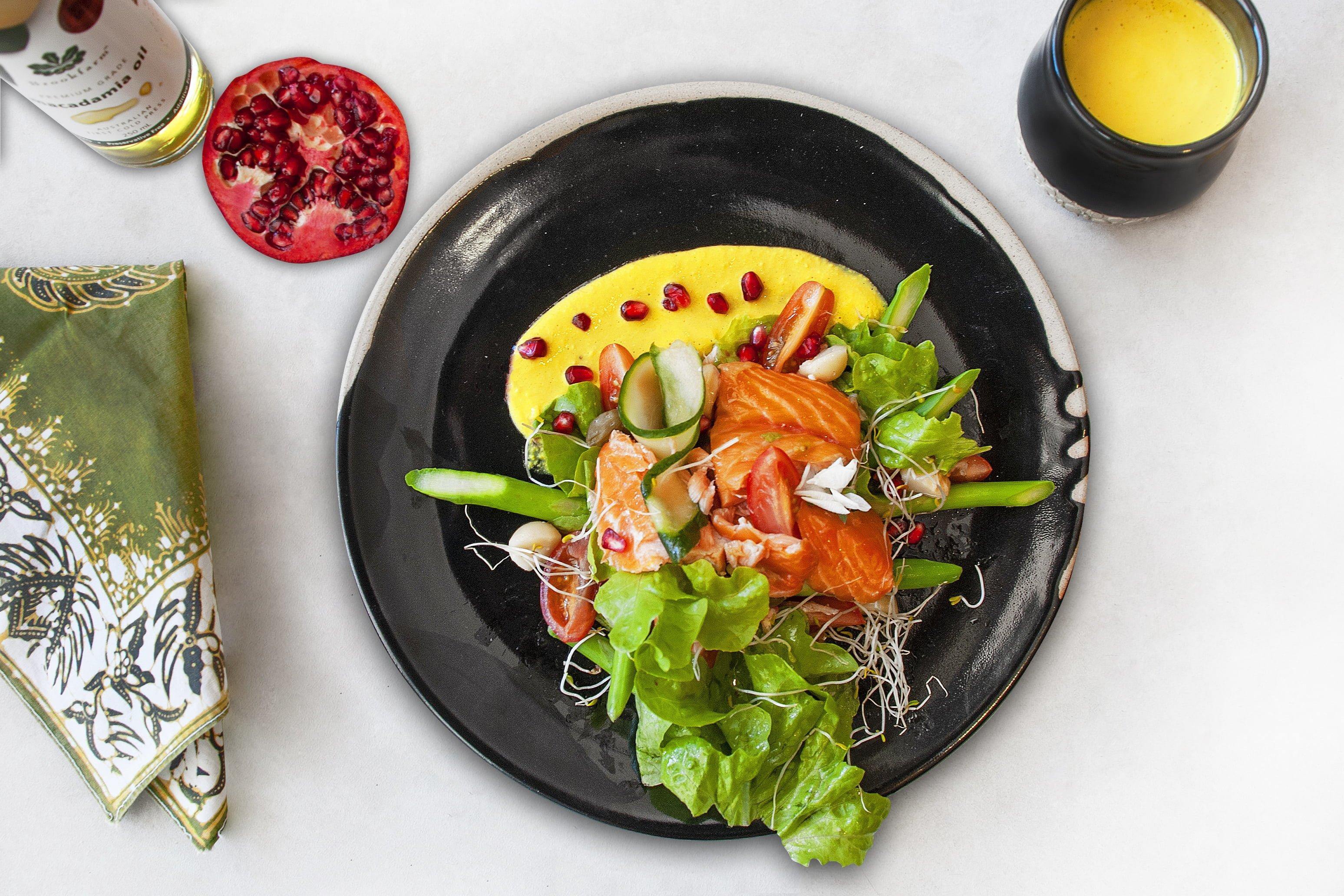 Ingredients
Salad
200 grams smoked trout, bones removed, shredded
50 grams assorted tomatoes, quartered or sliced
¼ cup macadamias, roughly chopped
½ butter lettuce, torn
½ cup watercress
1 teaspoon capers
Turmeric dressing
½ cup raw cashews, soaked in water for 1 hour, drained and patted dry
I lime, juiced
¾ cup Premium Macadamia Oil
¼ cup apple cider vinegar
1 teaspoon maple syrup
1 clove garlic, peeled
1 piece ginger, peeled
1 teaspoon ground turmeric
Salt & pepper to taste
Method
Combine all salad ingredients in a large bowl.
Combine all dressing ingredients in a bowl and blend well.
Spoon dressing over salad and toss well.