Fig Toast with Nutty Granola
CREATED BY
SUMMARY
A decadent recipe for a special brunch, with creamy buffalo ricotta, jammy balsamic figs, and loaded with our crunchy Nutty Granola Maple Vanilla, packed full of macadamias, almonds and pecans.
Created by Justine Schofield for Everyday Gourmet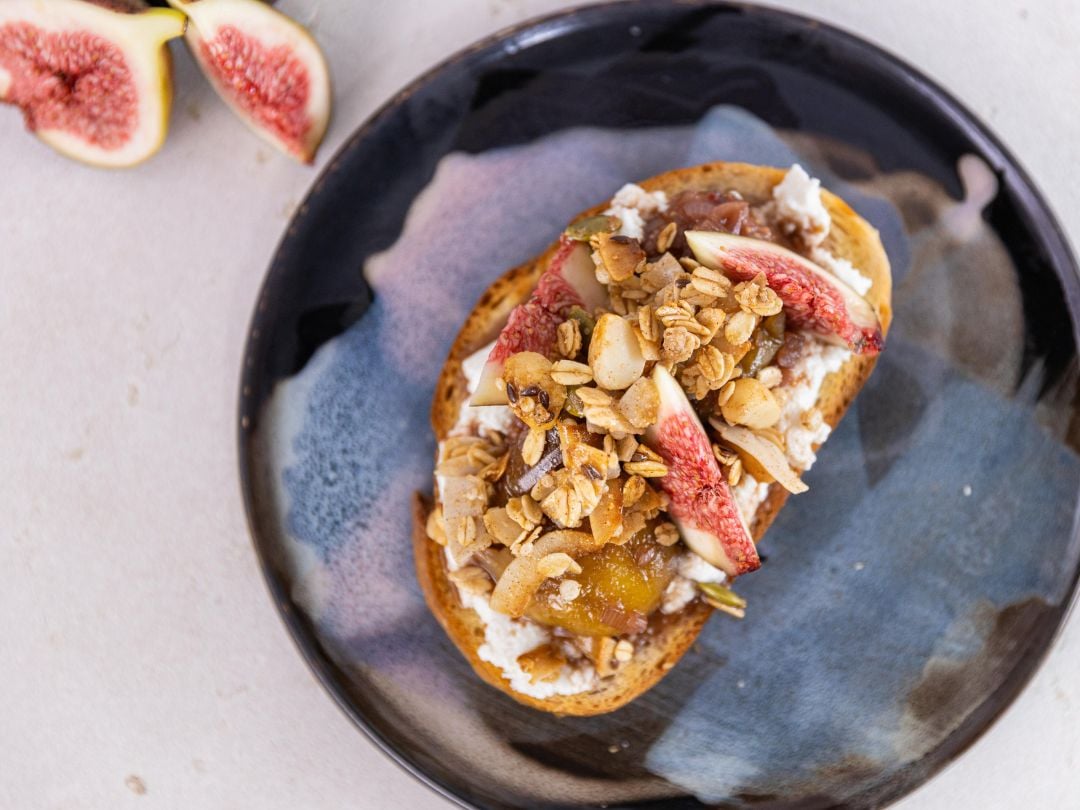 Ingredients
6 fresh figs
1 French shallot, finely sliced
1 tbsp balsamic vinegar
1 tbsp maple syrup
¾ cup of Nutty Granola Maple Vanilla
4 slices sourdough, toasted
4 tbsp ricotta
Extra virgin olive oil
Salt
Method
Reserve two figs for the garnish.
Chop the remaining and add to a pot with the onion, splash of oil, ¼ cup of water, balsamic and maple syrup and stir to combine.
Cook over low - medium heat for a few minutes, stir occasionally to break up the figs.
Once sticky, and jammy, remove from the heat.
Spread ricotta on toasted sourdough.
Dollop over the fig jam, arrange quartered figs and sprinkle over a generous amount of Nutty Granola Maple Vanilla.