Gluten Free No Bake Granola Slice
TIME
5 minutes plus chilling
SERVES
makes 1 shallow tray
CREATED BY
SUMMARY
Check out our delicious No Bake Granola Slice featuring on
Good Chef Bad Chef
. Dairy free, gluten free, vegan, grain free, peanut free - it's something everyone can enjoy!
With all the good fats and fibre from 89% premium nuts & protein rich seeds in our
Keto Paleo Granola
, which also adds some really nice texture and flavour.
Super easy, it's definitely a recipe worth trying.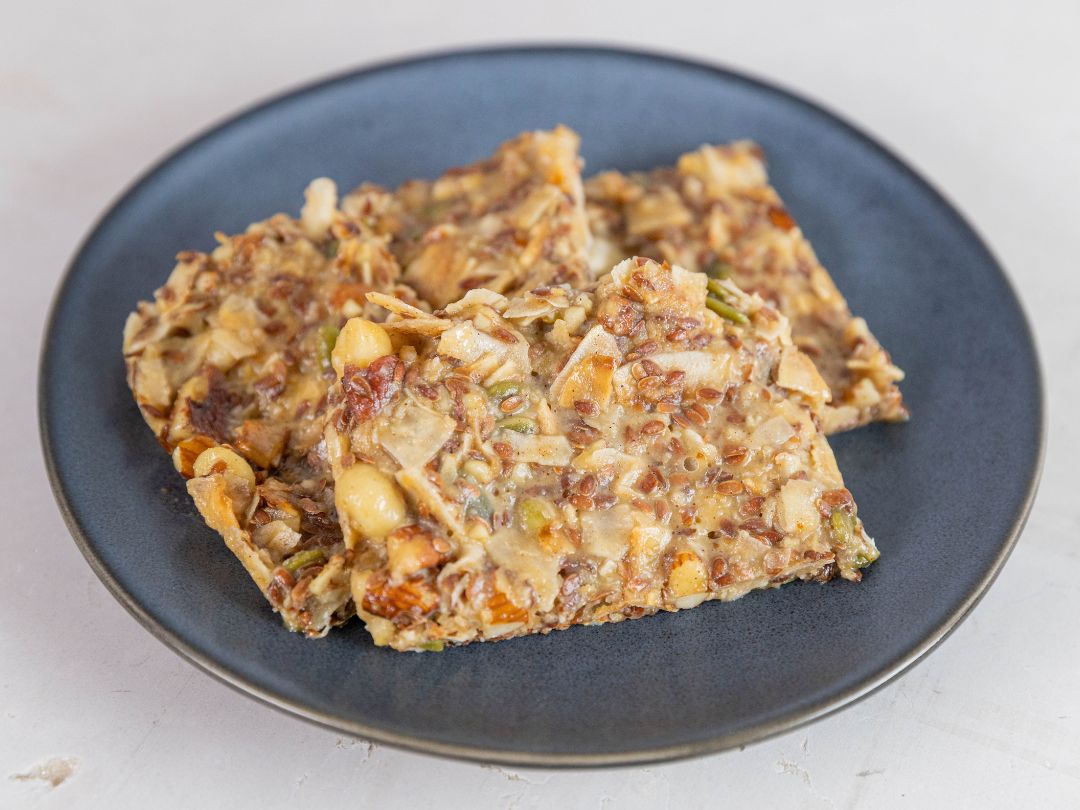 Gluten Free No Bake Granola Slice
Ingredients
2 cups of Keto Paleo Granola by Brookfarm

⅓ cup maple syrup
¼ cup almond butter
1 tbsp vanilla extract
⅓ cup extra virgin olive oil or macadamia oil
* If the oil level of the almond butter is high, use less equivalent oil
Method
Place the ingredients in a bowl and combine well.
Line a shallow tray with baking paper.
Place the mixture in and ensure well flattened and ensure it is all well packed into the tray.
Chill in the fridge for 2-3 hours.
When done, cut into desired pieces and serve.