Gluten Free Yoghurt Breakfast Jars
CREATED BY
Emma Henderson, co-founder of The Beach People
SUMMARY
Check out one of Emma Henderson's, co-founder of The Beach People, favourite quick breakfast. Instead of using fruit yoghurt which is high in sugar, she loves to use a plain natural yogurt and naturally sweetened jam. Same effect, but much less sugar! Nutty, naturally sweet and full of crunch, our Gluten Free Muesli Macadamia Cranberry is the perfect partner, gluten free or not!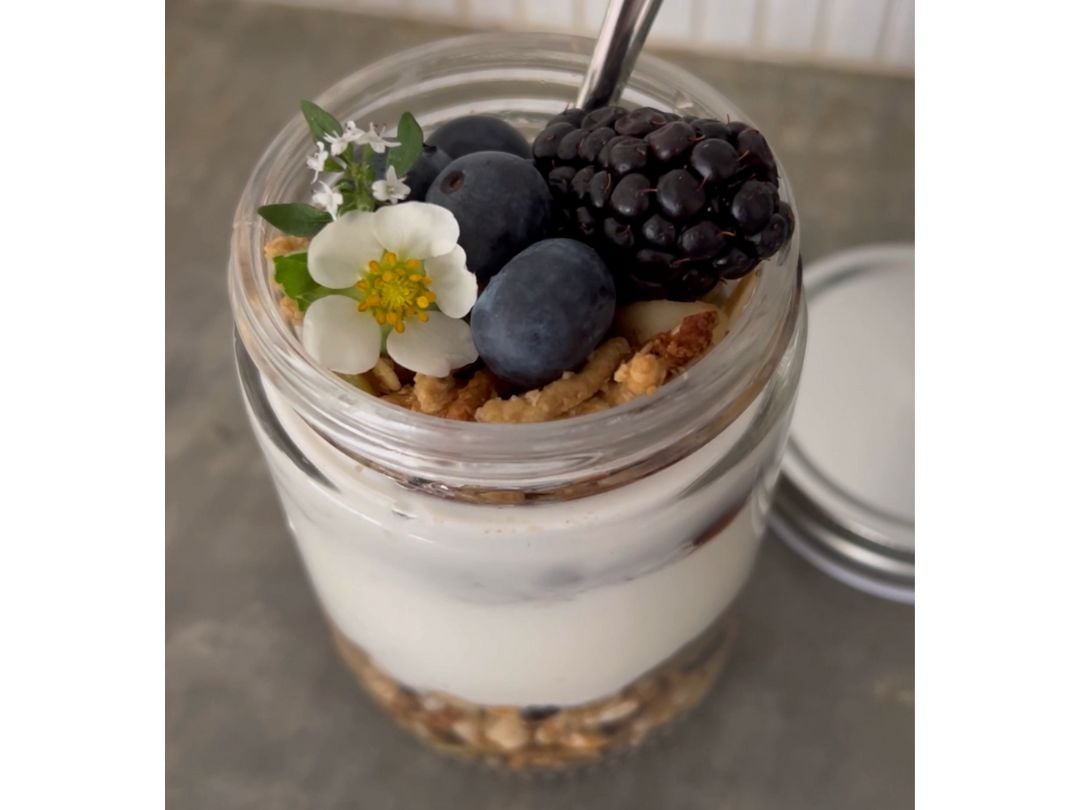 Ingredients
Plain Yogurt
Sugar-free Jam (Use naturally sweetened with fruit sugar)
Fresh berries to serve
Method
Layer muesli in the bottom of a jar, layer with yogurt, then jam. Top it with more muesli, and fresh berries of choice.
Make ahead, and grab it on the way out the door. Enjoy!