Macadamia Crunch Fudge
TIME
10 mins to prep | 1 hr to set
CREATED BY
SUMMARY
Made with our Keto Paleo Granola, these little fudge bites will fill you up and keep you satisfied.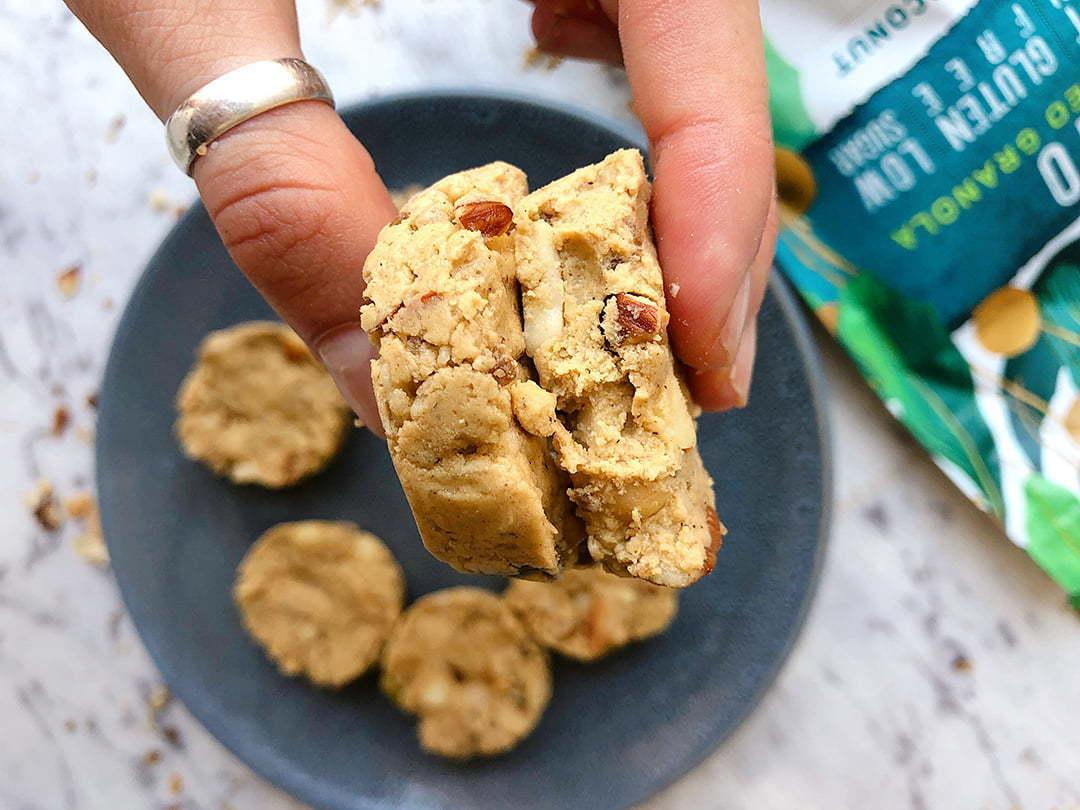 Afternoon crunch
Ingredients
1/2 cup Keto Paleo Granola
A splash of unsweetened almond milk
2 tbsp tahini
50g protein powder (vanilla or caramel)
1 tsp honey *depending on personal keto requirements
1 tsp vanilla extract
A sprinkle of salt
1 tsp maca powder
Method
Combine all ingredients besides the granola and milk in a bowl.
If it's too dry, add a dash of milk and combine with hands to form dough.
Add in the granola and mix through with hands.
Roll into small balls and flatten - allow 1cm height.
Place in freezer to set.