Pink Powerfood Breakfast Bowl
CREATED BY
SUMMARY
Start your morning with this amazingly bright smoothie bowl, packed with fresh flavours and topped with our
Keto Premium Paleo Granola.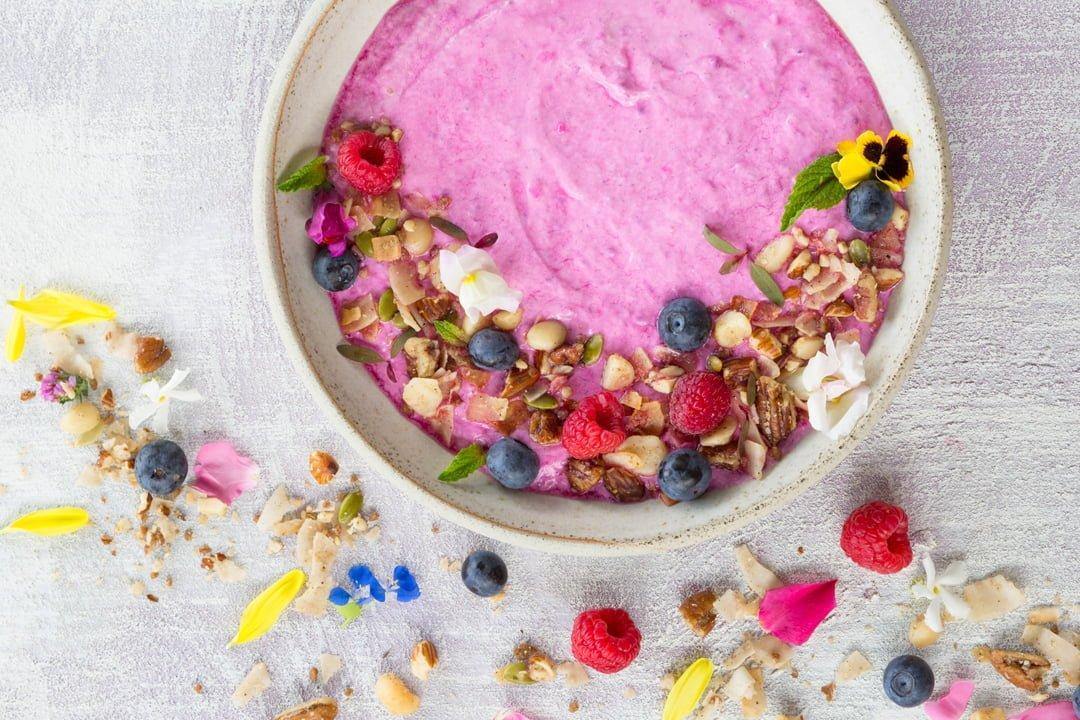 Beautifully bright and refreshing
Ingredients
1 cup seasonal berries of your choice (raspberries, strawberries, blackberries, blueberries)
1 cup plain, kefir or keto friendly vanilla yoghurt
1 tbs protein powder
1 tbs Keto Premium Paleo Granola
Fresh berries and edible flowers to serve
*Optional: non-keto fruit like dragonfruit can be used for a bright red colouring
Method
Puree seasonal berries in a blender with yoghurt and protein powder.
Pour into a bowl and sprinkle with Keto Paleo Granola, fresh berries and edible flowers.