Toasted Macadamia Muesli Banana Loaf
TIME
20 mins prep | 45-60 mins to bake
SERVES
1 loaf serves 8-10
CREATED BY
SUMMARY
A traditional banana loaf made with a Brookfarm twist, using our Toasted Macadamia Muesli. It's simple, delicious and perfect anytime.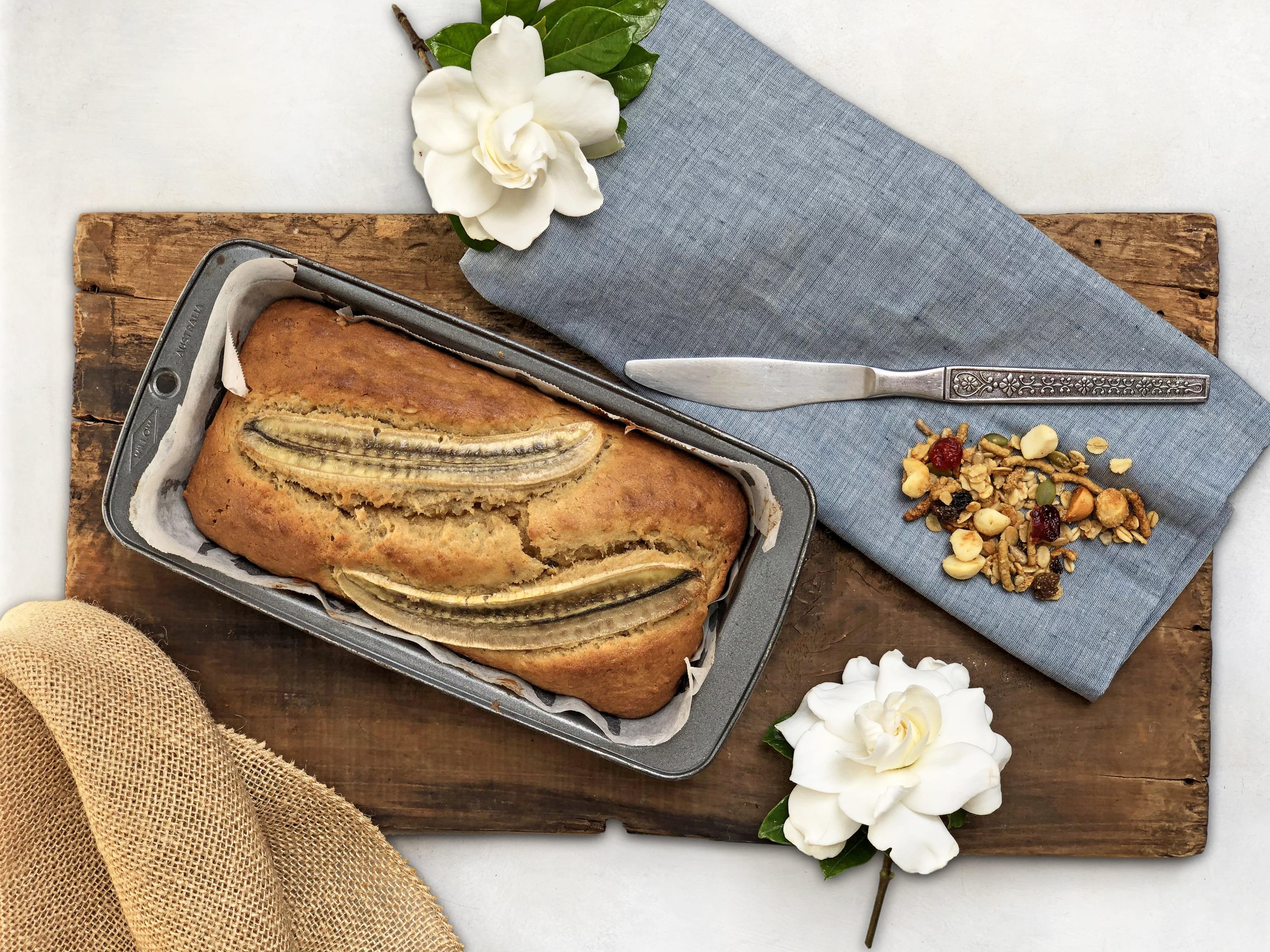 A twist on banana bread
Ingredients
1/2 cup butter, softened
1 cup light brown sugar
1¾ cups flour
1 teaspoon baking powder
1/2 teaspoon salt
3/4 cup + 1 tablespoon for topping Toasted Macadamia Muesli with Cranberry
¼ cup macadamia nuts, chopped
3 bananas, 2 mashed, 1 cut in half lengthways for topping
2 eggs, beaten
Method
Preheat oven to 175 C.
Grease and line a loaf pan with baking paper.
In a bowl, cream butter and sugar.
In a separate bowl sieve flour, baking powder and salt.
Blend dry ingredients with creamed butter/sugar mixture.
Fold in Toasted Cranberry Macadamia Muesli.
Add mashed bananas, eggs and nuts.
Pour into prepared loaf pan.
Place lengthways sliced banana and a sprinkle of Toasted Cranberry Macadamia Muesli on top.
Bake for 45-60 mins until a test skewer comes out clean.