Watermelon Pizza
CREATED BY
SUMMARY
The freshest pizza you'll ever try and a super simple summer dessert.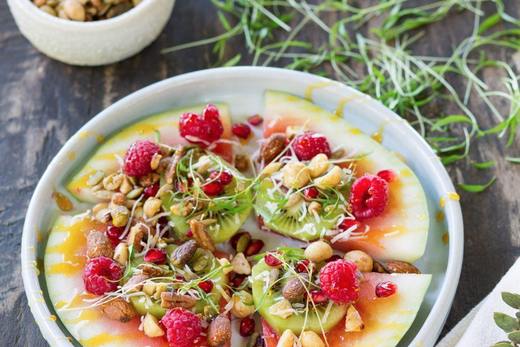 Fresh & delicious
Ingredients
1 thick slice of watermelon, skin on, cut into 4 quarters
1 green kiwifruit, peeled and sliced
1 tbs shredded coconut
Handful of raspberries
Drizzle of maple syrup
Method
Place watermelon on a serving plate. Arrange kiwifruit, coconut and raspberries.
Drizzle with maple syrup and scatter with Entertainer Brothers Blend nuts.