Join our family and be rewarded!
Make your Brookfarm shopping experience even better with our Brookfarm Rewards program!
There are many different ways to earn points, and once you've accrued enough, we'll reward you with a gift voucher to be used on your next order.
Sound good? Sign up today!
To join Brookfarm Rewards, simply click the button below to create a customer account on our website.
Once you have an account, click the 'Brookfarm Rewards' button in the bottom left of the page to start earning your rewards!

How to earn points
500 Brookfarm Points = $10 Brookfarm Voucher
How to redeem points
Once you've accrued 500 Brookfarm Points, you can redeem your reward OR continue to accrue more points to reach a bigger discount!
CHOOSE YOUR REWARD
500 Brookfarm Points = $10 Brookfarm Voucher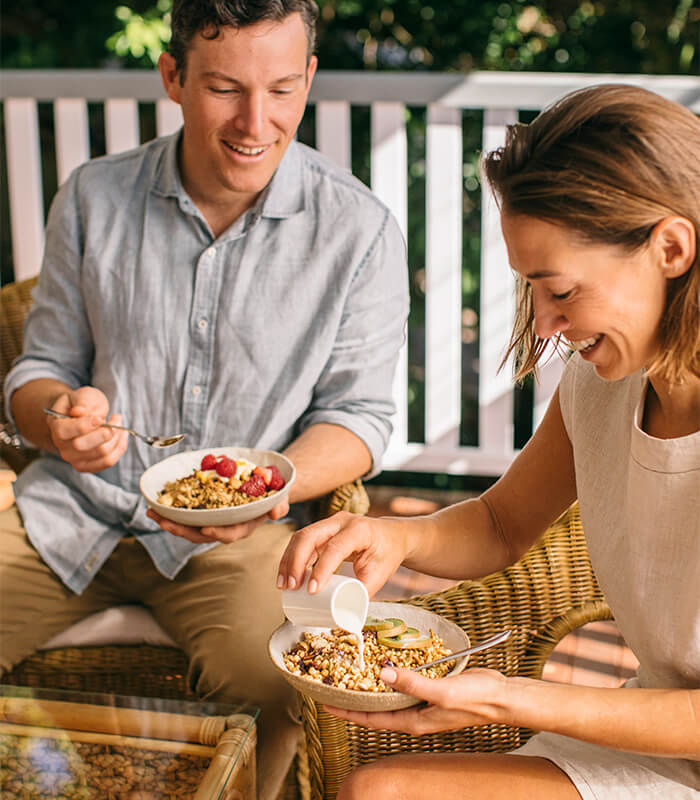 $10 off for you & a friend!
Invite a friend to enjoy Brookfarm for the first time and we'll send them a $10 gift voucher to get them started. Once they redeem their voucher, we'll send you a $10 voucher too!
REFER A FRIEND
Terms & Conditions
Points are accrued in 500 point increments. 500 points must be accrued before your first reward can be redeemed. Maximum reward to be redeemed in one purchase is $50. Rewards vouchers cannot be used with any other offers of discount codes. Rewards cannot be redeemed for cash. Rewards points accrue from the date your rewards account was activated. Orders placed before this time will not accrue points.