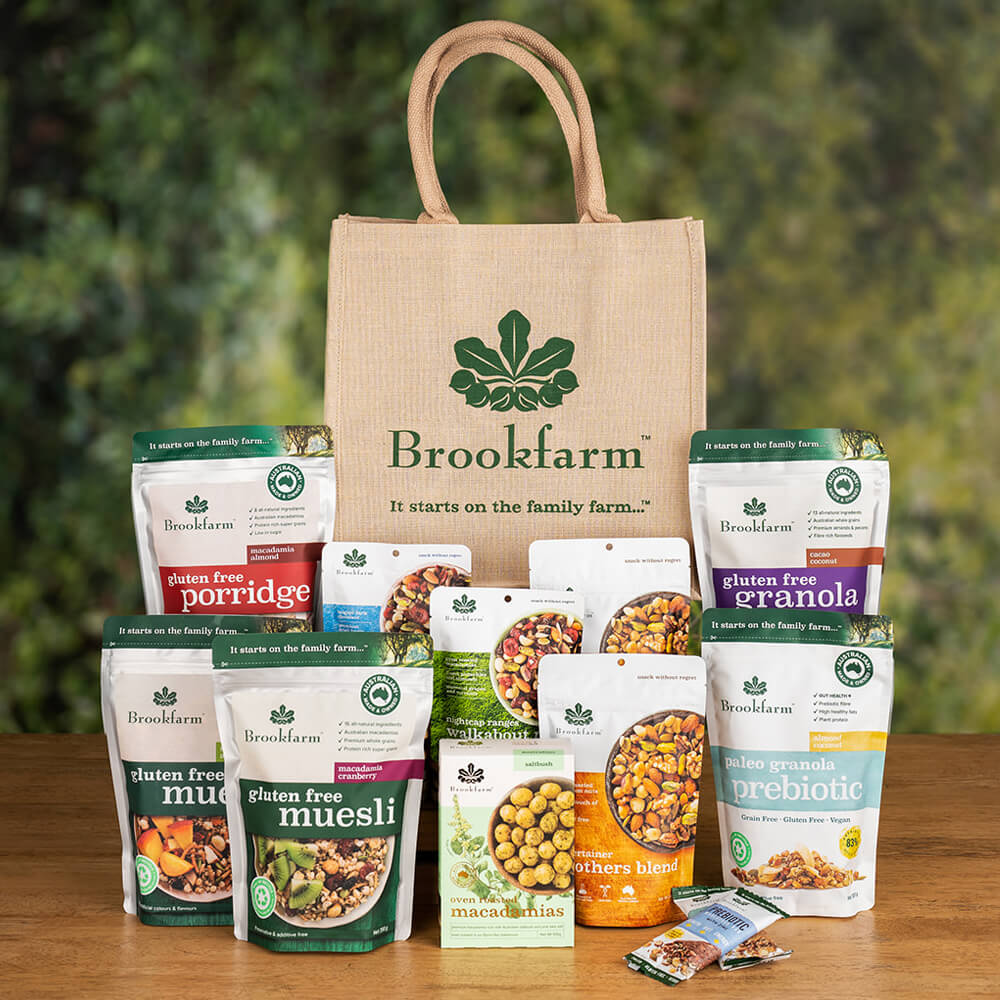 Gluten Free Gourmet Hamper
Delight your friends or a little extravagance just for you with this delicious Gluten Free Gourmet Hamper! With a savings of 16% we've made gift giving easy by selecting our best gluten free breakfast staples and snacks, all packed in a handy hessian shopping tote. Coeliac or not, this is a gift you and your friends are sure to love.

Hamper includes:
Gluten Free Muesli Macadamia Cranberry 350g

Gluten Free Muesli 

Macadamia Apple & Apricot 350g

Gluten Free Granola Cacao Coconut 350g

Gluten Free Porridge 400g 

Prebiotic Paleo Granola 300g
Premium Oven Roasted Macadamias 100g 

(flavour chosen at random)



2 x Entertainer Brothers Blend 200g
Mt Bogong Walkabout Mix 75g
Nightcap Ranges Walkabout Mix 75g
2 x Prebiotic Wholefood Bars 40g (flavours chosen at random)
Brookfarm Hessian Tote

Free shipping
Personalised note
Valued at $148.88
Please note: Some flavours will vary depending on stock. If a product is out of stock, we will substitute with a similar product, according to equal value and availability.

READ MORE