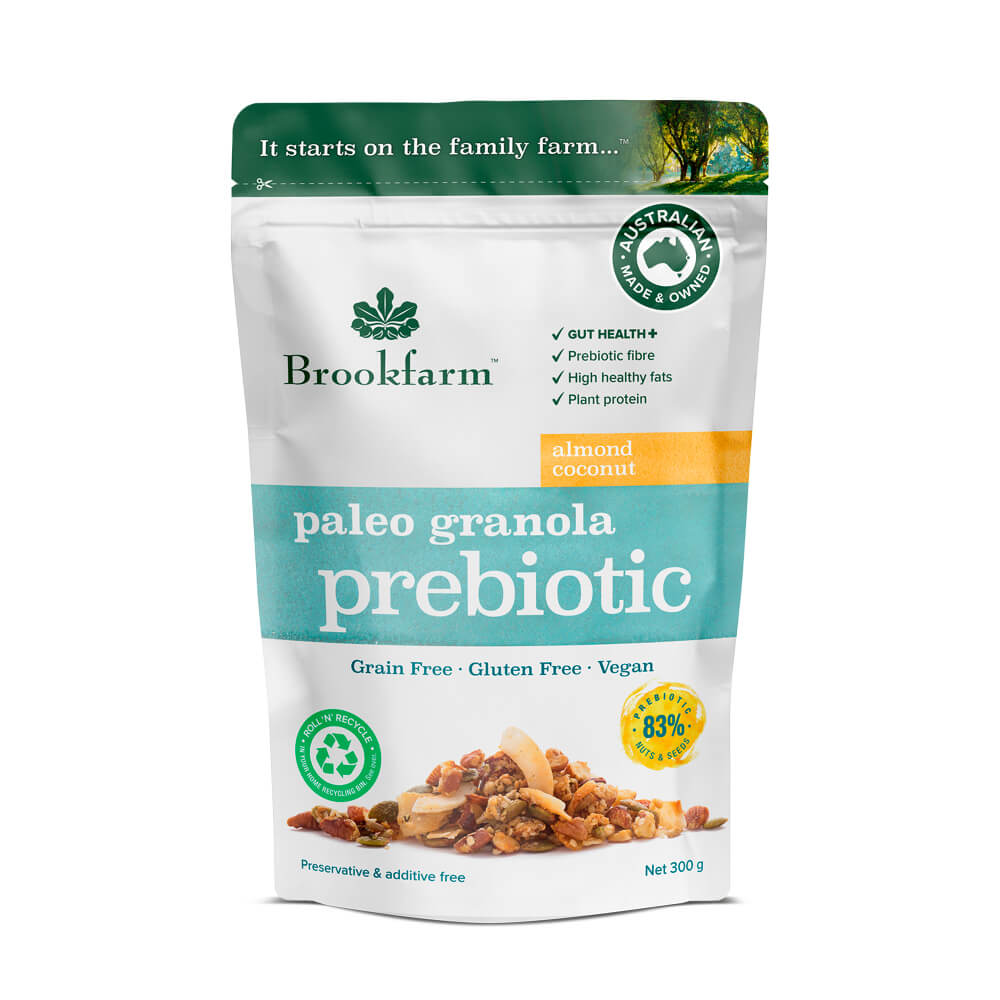 Prebiotic Paleo Granola Almond Coconut
This blend was lovingly created in the Brook family kitchen to help feed good gut health by promoting diversity in the gut with naturally occurring prebiotic ingredients. Includes 12 all-natural ingredients:
83% prebiotic nuts & seeds for gut health
Premium almonds & pecans
Protein rich hemp seeds
Oven baked coconut flakes
Lightly toasted in hazelnut butter, maple syrup & vanilla
Eat Clean Eat Healthy
Serving Tip: Shake the bag before pouring to evenly distribute the ingredients. Serve with milk or sprinkle on yoghurt and top with fruit.

READ MORE