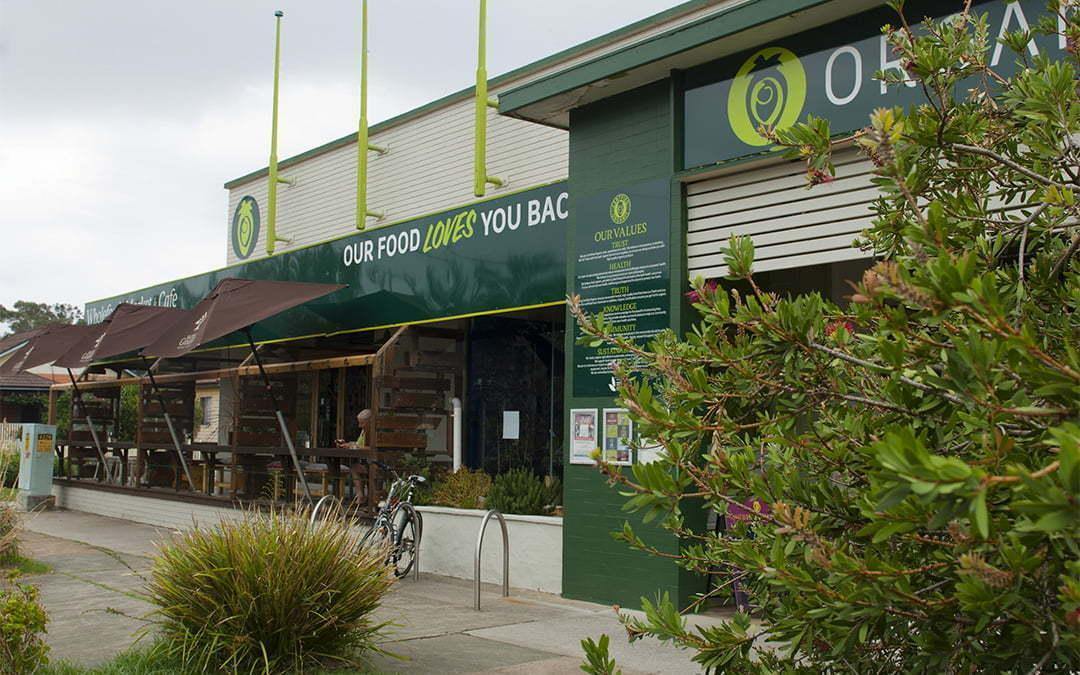 Meet Our Retailers: Organic Feast
1. What is your business and how long have you been around?
We are a certified organic store with a wholefood's cafe and inner health centre. Stocking everything you need to live a clean, healthy, sustainable, light on the earth existence. Including a massive range of organic and biodynamic wines, beers and liqueurs. You can come and do a yoga or meditation class, then enjoy a Fairtrade organic coffee with a Spelt muffin or many other organic delights. Smoothies, salads & freshly made cold pressed juices.
2. What is the inspiration behind your business?
Our founder, Brent, wanted to earn a living making a difference to the community, the growers, the consumers, and the planet at large. The store ethos is to bring life and vitality back to our food, minds, bodies and environment.
3. Are Australian made products important to you?
Yes, we work in concentric circles, ie - local first, our focus is certified organic, so we only stock Australian grown organic produce.
4. What does your morning routine look like before you start work?
We have 48 staff here at Organic Feast, and we provide free yoga & meditation for our staff. Our staff give so much so it feels great to give them a space in which they can recharge, refresh, and rejuvenate. For Brent personally, the day generally starts with meditation, a plant-based smoothie of any colour… and kids school lunches.
5. As a family business, family is important to us. What is most important to how you run your business?
We are a big family, we connect with our customers in a way that the majors cannot do. For all of us, it's more than a job. We are contributing to a healthier town and planet.
6. How long have you been stocking Brookfarm and what is your favourite product?
Too long to remember, a fair guess would be 15 years?
7. Where is your store located and what are the top 3 things to do in your town?
We are located at 10 Williams Street, East Maitland.
Our town is built, historically, on agriculture, so there are large pockets of rich fertile alluvial flood plains - so it is quite picturesque. I would recommend, us first and foremost for delicious local organic fare, then Morpeth, Australia's oldest river port and Walka Water Works for a spot of nature.
8. Muesli or granola?
Granola… love the crunch!
Visit Organic Feast
10 William Street
East Maitland NSW 2323
Ph: 02 4934 7351
Web: organicfeast.com.au