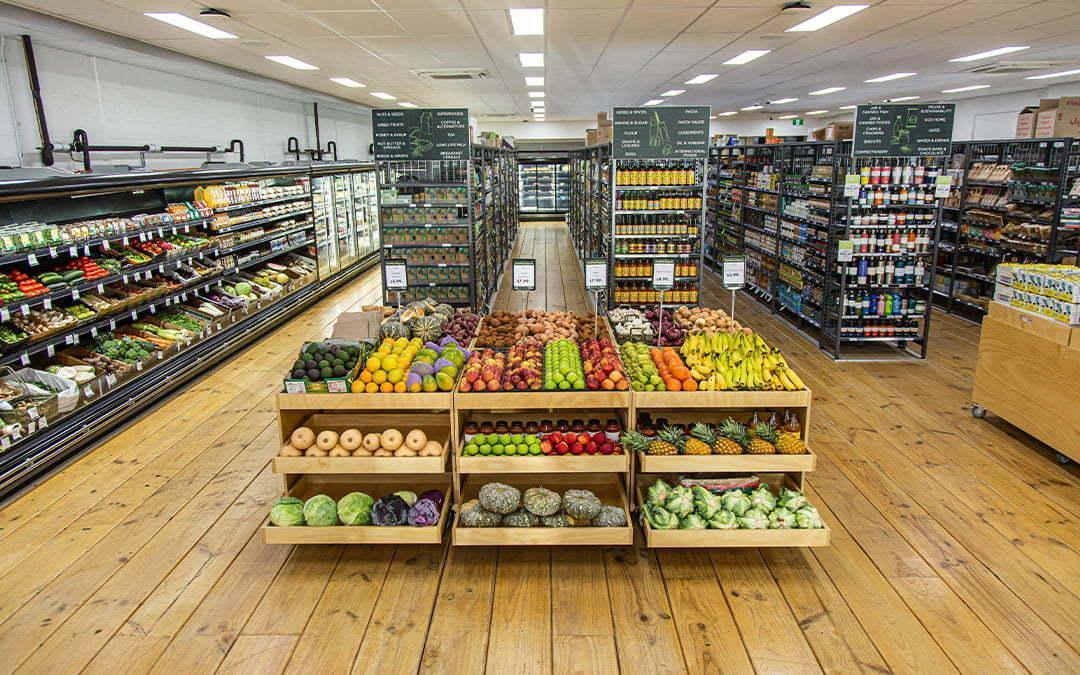 Meet Our Retailers: Unique Wholefood
1. What is your business and how long have you been around?
We are an Organic Health Food Market who opened our flagship store in Leichhardt, Sydney on January 6th 2020. We are currently underway with renovations on a second store in Crows Nest.
2. What is the inspiration behind your business?
Health is a passion of both our founders, Benjamin and Bishnu. They met ten years ago when Benjamin was a customer at a health food store that Bishnu managed. The pair began a friendship based on their passion for great healthy organic food and quality products. This sparked a working relationship that led to Unique Wholefood as it is today. They always endeavor to do better than their competitors in range, customer service and overall brand experience.
3. Are Australian made products important to you?
Australian made products are very important to us. All of our produce is 100% Certified organic and grown in Australia. We also source quality Australian made grocery and natural health & beauty items wherever possible, which accounts for approximately 80% of our entire range.
4. What does your morning routine look like before you start work?
We always start with a nutritious tonic of medical mushrooms and tonic herbs, mixed with fresh brewed coffee. Whereever possible we try to fit in a high intensity interval training session at home. Otherwise we enjoy bushwalks around our home in Waverton, capped off with a healthy breakfast made from produce and products at our shop.
5. As a family business, family is important to us. What is most important to how you run your business?
The most important factor of our business is employing great people. We feel in that way we can build our unique family. Our staff are very passionate about what they do, and we make sure to give them autonomy in their work and put them in positions to reach their own goals, while being challenged along the way. That is reflected in the way each and every one of our staff members interact with our customers, suppliers and one another. We wouldn't have it any other way.
6. How long have you been stocking Brookfarm and what is your favourite product?
We have been stocking Brookfarm since we opened. The whole range is great and we often have one of Brookfarm's muesli or granola for brekky! We also love the Walkabout mixes for a quick snack on the go - it's the perfect nutritious way to keep our energy up in the busy shop.
7. Where is your store located and what are the top 3 things to do in your town?
Our flagship store is located in Leichhardt and we have a new shop on the way in Crows Nest. Sydney is a beautiful city and there are endless things to do. Our top 3 if we had to choose would be:
Visit Unique Wholefood of course!
Enjoying the many coastal walks north & south of the harbor bridge - for epic views and great exercise.
Research and visit as many restaurants and cafes that your stay allows. Sydney really has something to suit everyone, whatever your dietary requirements, or if you're just looking for something new and quality to try.
8. Muesli or granola?
GRANOLA – Crunchy is always best!
Visit Unique Wholefood
51-53 Flood St
Leichhardt NSW 2040
Ph: 02 9564 1679
Web: uniquewholefood.com.au