Banana & Espresso Breakfast Cookies
SUMMARY
With only 5 ingredients, these healthy Paleo cookies are perfect for brekky on the go, or a mid-morning snack! Packed with delicious nuts, seeds and coconut from our Espresso Paleo Granola, you'll get the perfection combination of crunchy and chewy, along with a quick coffee hit.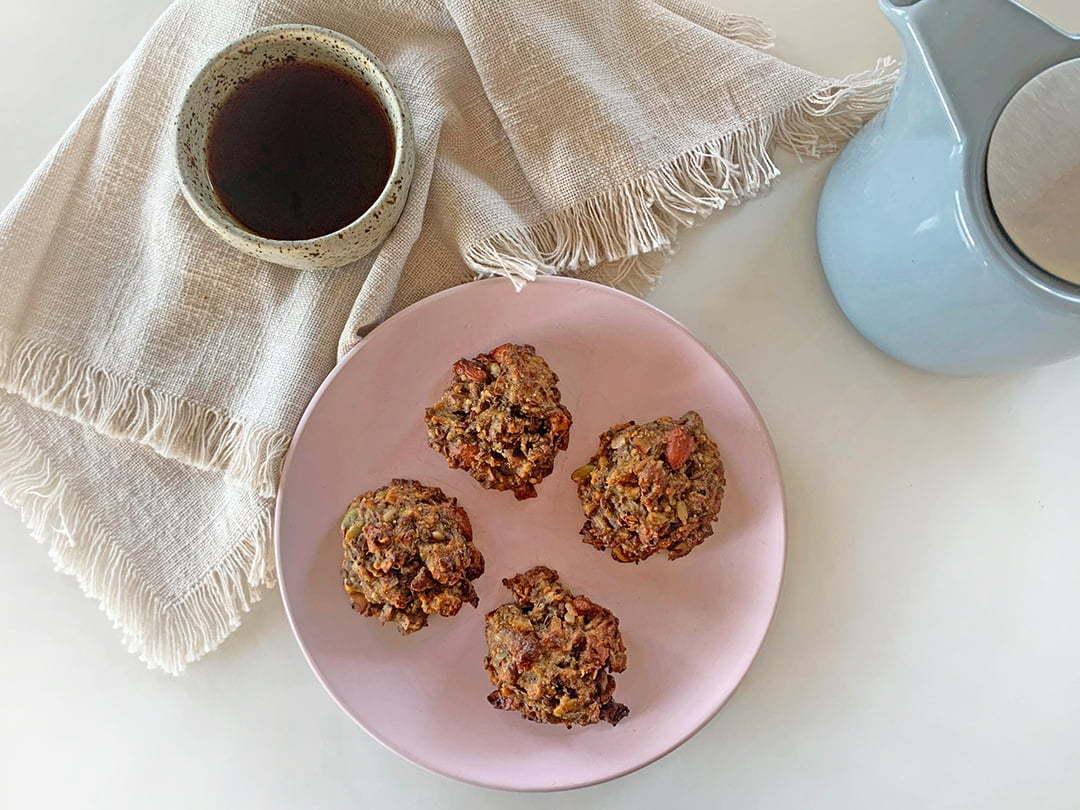 Simple paleo cookies
Ingredients
2 cups Espresso Paleo Granola
1/2 cup almond meal
2 ripe bananas, mashed
1 tbs almond butter
1/4 cup coconut oil, melted
Method
Preheat oven to 180C and line a baking tray.
Mix mashed banana, almond butter and coconut oil in a large bowl.
Add granola and almond meal and mix until well combined.
Roll mixture into balls and place on baking tray - roughly 1 tablespoon each.
Bake for 20-25 minutes. Cool on wire rack.