Cacao and Nut Butter Porridge
CREATED BY
Emma Fidoe Fitness @emmafidoefitness
SUMMARY
Start the day right and kick those goals out the park with the lovely Emma from Emma Fidoe Fitness.
A delicious energy boost of oats, nut butter and topped our Gluten Free Cacao Coconut Granola.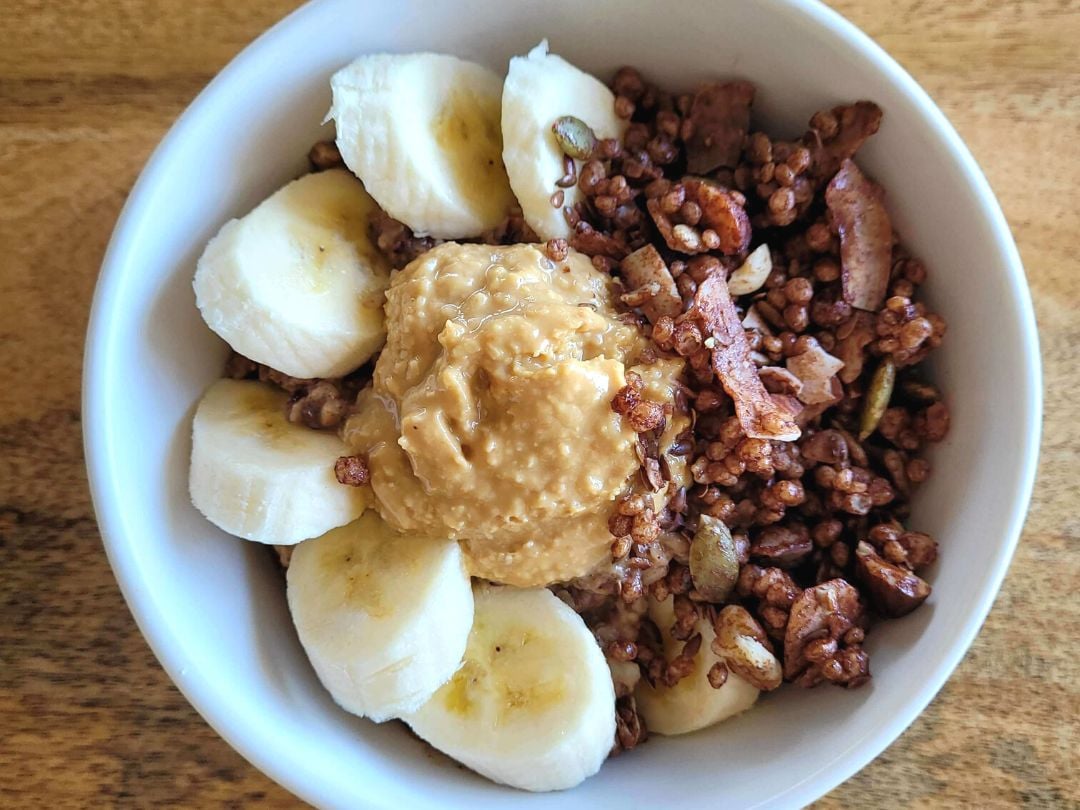 Cacao and Nut Butter Porridge
Ingredients
Ingredients
1/2 cup of oats
2 teaspoons cacao nibs
1/2 tsp cinnamon powder
1 teaspoon nutmeg
1 cup oat milk
Honey or maple syrup to taste
Garnishes
Method
Add ingredients to a pot and stir through. Bring to the boil and allow the oats to absorb the liquid. Just stir gently once or twice to make sure it isn't sticking to the bottom. Lower the heat. Let sit for 2-5mins. Spoon into bowl/s.
Slice banana into long rounds. Add a heaped tablespoon of nut butter of choice, sprinkle with granola.