Cacao & Coconut Protein Balls
CREATED BY
SUMMARY
Easy to make, delicious and healthy, these protein balls are the perfect afternoon snack!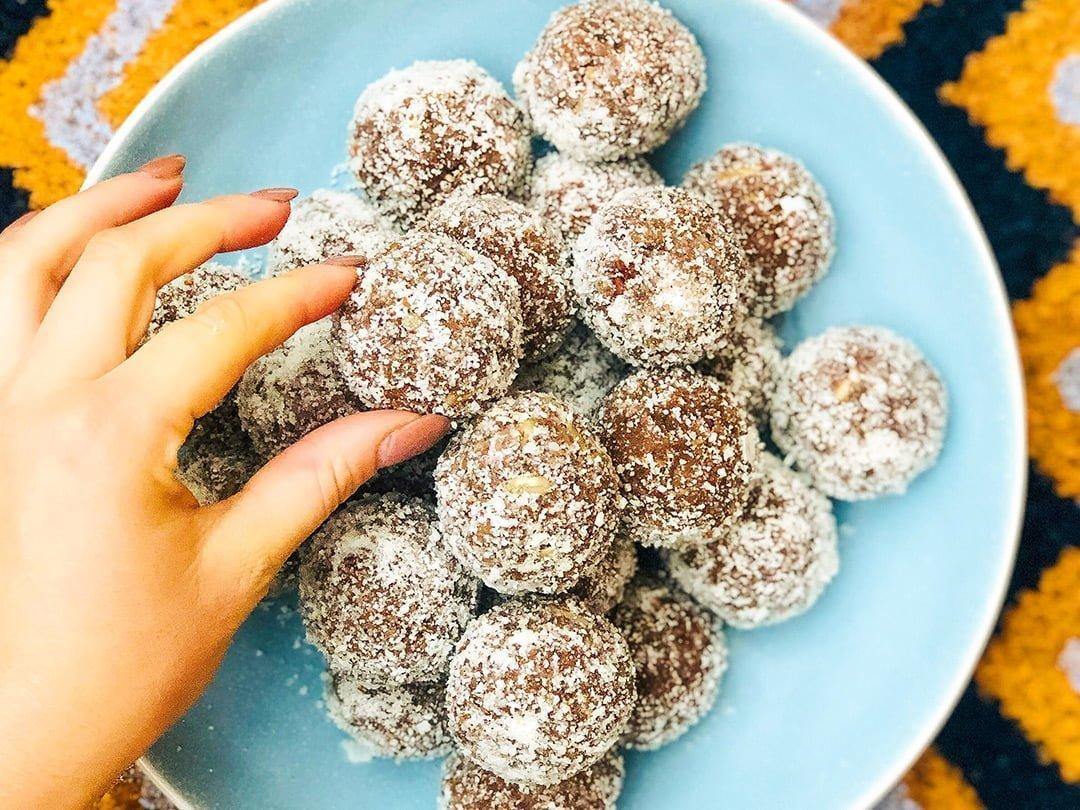 Gluten Free Protein Balls
Ingredients
350g of Gluten Free Cacao Coconut Granola
1 cup of peanut butter
1/4 cup of raw cacao
2 2/3 cups of water
1/3 cups of chia seeds
1/2 cup of sunflower seeds
1 cup of plant protein powder (vanilla or chocolate)
1/2 cup of maple syrup
Desiccated coconut for coating
Method
Blitz the granola in a food processor or NutriBullet until it looks like bread crumbs.
In a large bowl, mix together all ingredients very well - with your hands is best.
Roll mixture into small balls.
Roll in coconut to coat.
Place in a container and pop them in the fridge.
Keep the protein balls in an air-tight container in the fridge for up to 5 days or store in the freezer for up to 2 months.