Carrot Macadamia & Cranberry Bircher
TIME
20 minutes + overnight soaking
CREATED BY
SUMMARY
Vegan, super healthy and all you need is one cup of muesli. With those iconic spices, fresh pineapple, carrot, and using our Natural Muesli Macadamia Cranberry, it is the perfect go-to breakfast or afternoon pick-up.
Created by Justine Schofield for Everyday Gourmet.
Watch the recipe here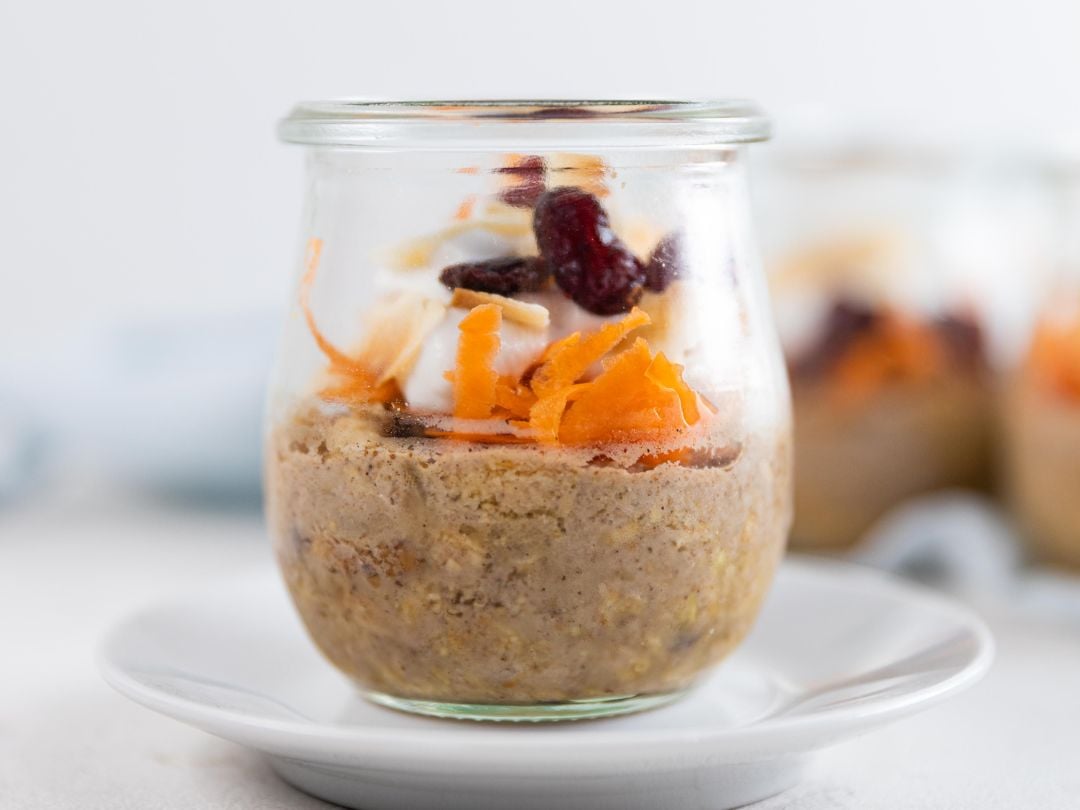 Ingredients
Bircher
1 cup Natural Muesli Macadamia Cranberry
200ml alternative milk of choice, recipe uses macadamia milk
50g fresh pineapple, grated
1 tbsp maple syrup
Pinch of cinnamon
Pinch of clove
Topping
1 carrot, grated
3 tbsp dried cranberries
2 tbsp shaved coconut
2 tbsp roasted macadamias
4 tbsp coconut yoghurt
Method
In a large bowl muesli, milk, pineapple, maple syrup and spices.
Portion into bowls, cover and refrigerate overnight.
The next day, cover the top of bircher bowls with carrot and cranberries, coconut and coconut yoghurt.