Gluten Free Muesli Muffins
CREATED BY
SUMMARY
Enjoy a guilt-free delight with Preeya's Gluten Free Muesli Muffins featuring on Good Chef Bad Chef. 
Packed with wholesome ingredients and topped with a silky smooth cream cheese frosting, these muffins are perfect for a nourishing breakfast or a satisfying snack.
And with our Gluten Free Muesli Macadamia Cranberry, it's the easiest way to add texture, flavour and a whole lot of all-natural gluten free ingredients - all 16 of them in fact!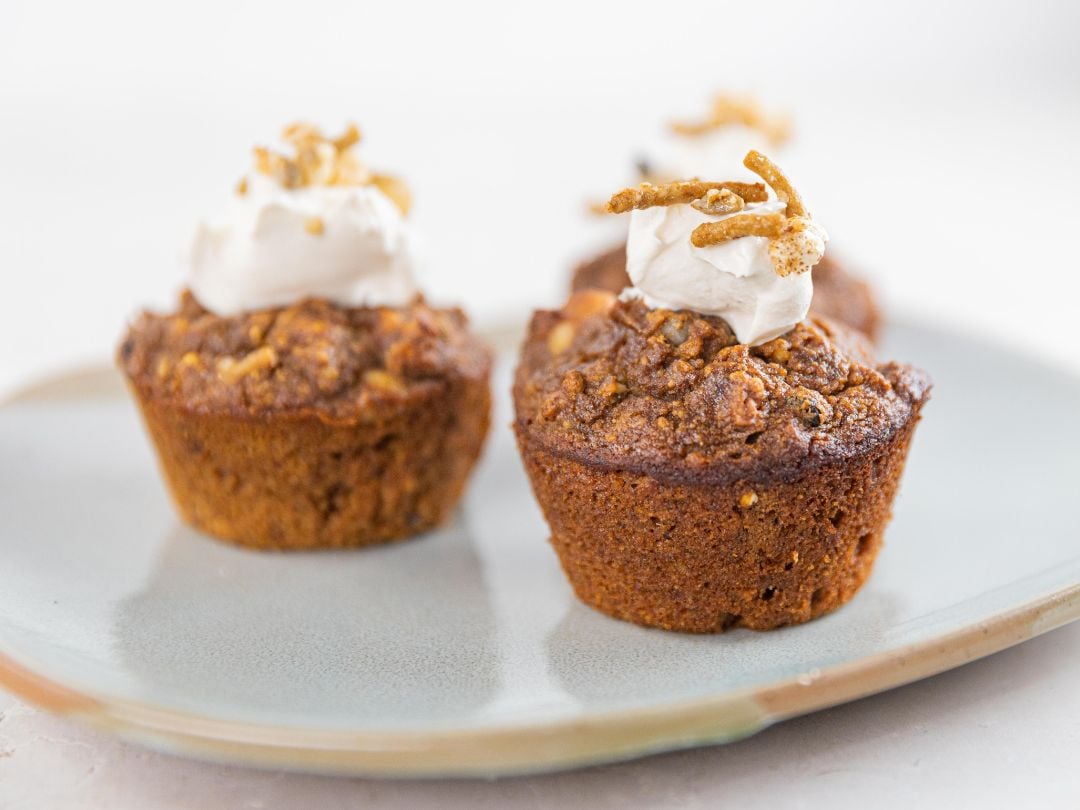 Gluten Free Muesli Muffins
Ingredients
1 cup of dates, soaked
¼ cup rice flour
¼ cup coconut flour
1 tsp baking powder
1 tsp cinnamon
1 tsp ginger powder
4 eggs
½ cup Gluten Free Muesli Macadamia Cranberry
To serve
Cream cheese, whipped
Muesli to sprinkle on top
Method
Preheat the oven to 180°C.
In a food processor place all ingredients except for muesli.
Place this in a bowl then stir through muesli.
Place in a pre-greased muffin tray, sprinkle with additional muesli on top then bake for 20 minutes.
Serve with whipped cream cheese and extra muesli on top.