Jackfruit Nourish Bowl
CREATED BY
SUMMARY
A delicious salad for lunch or dinner, this Jackfruit Nourish bowl is made with delicious vegetables, grains and nuts that are sure to satisfy.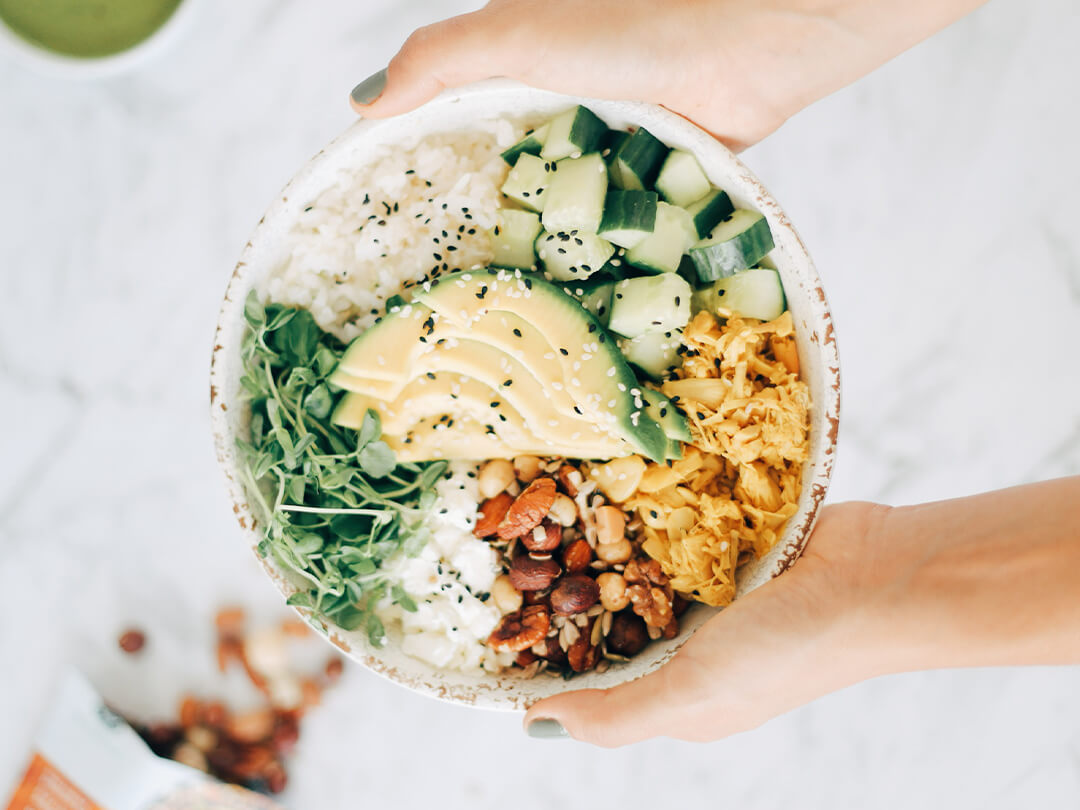 A nourishing salad bowl
Ingredients
For the salad:
1 pack Amazonia Tender Jack Original
1 tsp turmeric powder
1/2 cup uncooked brown rice
1/2 cucumber cut into cubes
1 cup pea sprouts
1 avocado, sliced
3/4 cup Entertainer Brothers Blend
Black sesame seeds
80g Meredith Dairy Goats Cheese
For the dressing:
1/2 cup fresh basil leaves, chopped
1/4 cup extra virgin olive oil
1/4 cup orange juice
1 tablespoon lemon juice
1 teaspoon dijon mustard
Method
Cook rice according to packet instructions.
Add the jackfruit and turmeric in a pan over medium heat and cook for 3-5 mins or until heated through.
Combine dressing ingredients in a jar and mix well.
Divide all salad ingredients into two bowls and drizzle the dressing on top.