Frozen Yoghurt & Muesli Christmas Puddings
TIME
10 mins prep | 5+ hrs to set
SUMMARY
Here's a new take on the Christmas pudding - perfect for a warm Australian Christmas.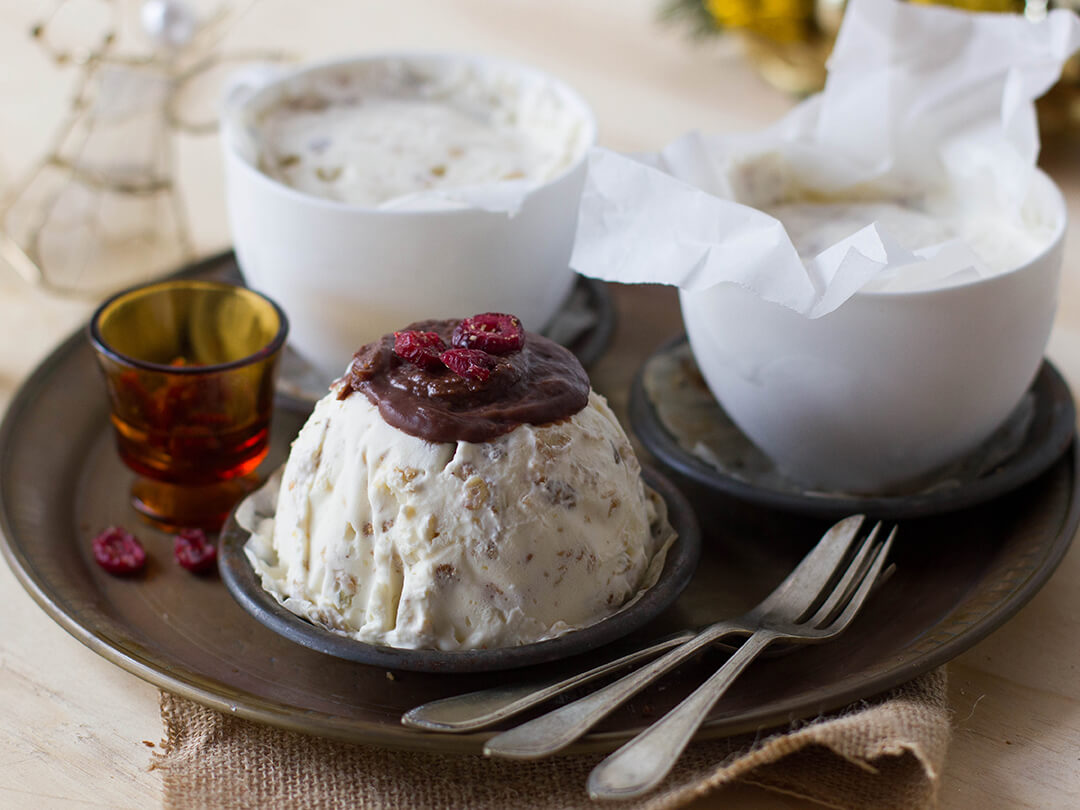 An Australian Christmas pudding
Ingredients
4 cups unsweetened natural Greek yoghurt
1 cup full cream milk
¼ cup double cream
1 tbs pure vanilla extract
1 cup Toasted Macadamia Muesli with Cranberry
50g melted dark chocolate
Dried cranberries to serve
Method
In a large bowl, whisk together the yoghurt, milk, double cream and vanilla extract.
Add muesli and mix until well combined.
Line 6 (1/2 cup capacity) tea cups with baking paper. Divide frozen yoghurt mixture between the cups, wrap tightly with cling film and allow at least 5 hours freezing time.
To serve, remove from the freezer and discard plastic wrap. Dip cups into hot water for a few seconds to help dislodge the puddings. Invert onto serving plates or into bowls.
Top with melted chocolate and some cranberries
Stand for 5 minutes for the yoghurt to soften before serving.