Prebiotic Anzac Biscuits
SUMMARY
Anzac biscuits have always been a favourite of ours... but these ones, using our Prebiotic Paleo Granola have gone right to the top of the list! Packed with nuts, seeds and coconut flakes, our Prebiotic Anzac biscuits are the perfect balance of crunchy and chewy - it's a win win!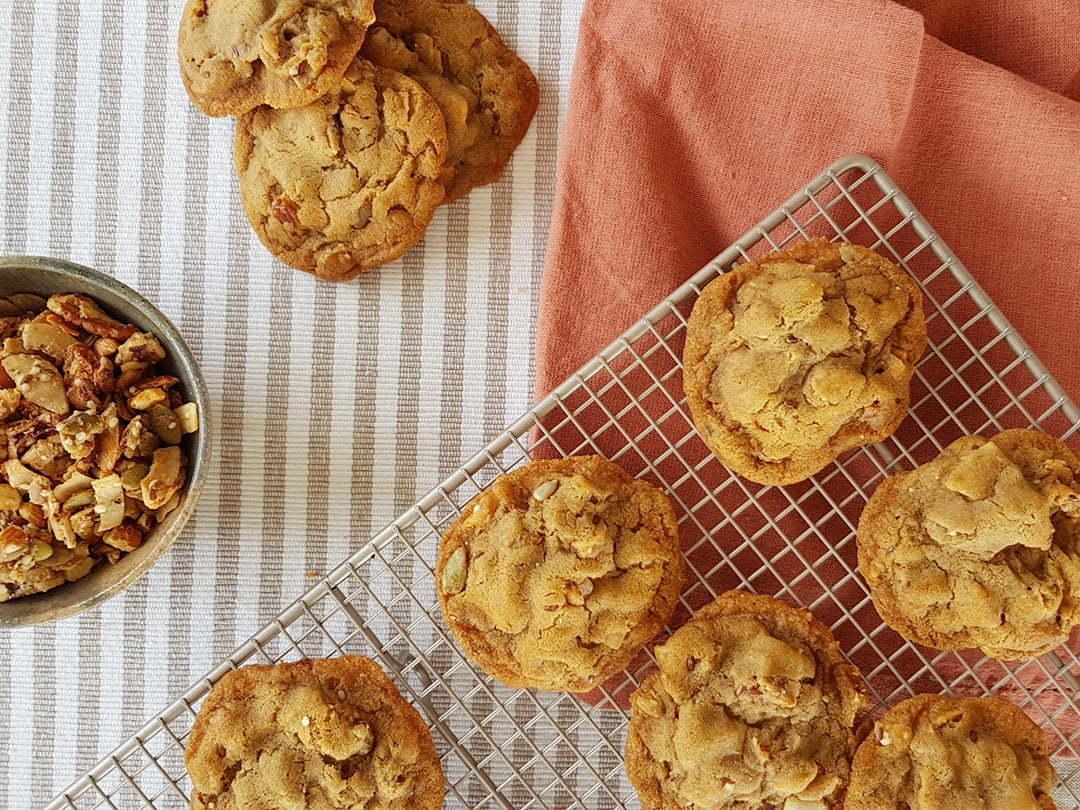 Crunchy & chewy heaven
Ingredients
1 & 2/3 cups Prebiotic Paleo Granola
1 cup plain flour
2/3 cup brown sugar
125g butter
2 tbs golden syrup
1/2 tsp bicarb soda
Method
Preheat oven to 160°C and line 2 large baking trays.
Combine granola, flour and brown sugar in a bowl.
Add butter, golden syrup and bicarb soda in a small saucepan. Stir over medium heat until melted.
Pour the wet mixture into the dry mixture and stir to combine.
Roll level tablespoons of mixture into balls and place on trays, 5cm apart.
Bake in oven for 10-12 minutes or until golden (or 12-15 minutes if you prefer crunchy).
Leave to cool on baking tray for 5 minutes and then transfer to a wire rack to cool completely.