Apple Granola Crumble
SUMMARY
A soul warming apple crumble recipe for chilly mornings. By the incredibly talented Sarah whose focus is delicious, yet simple recipes to make at home.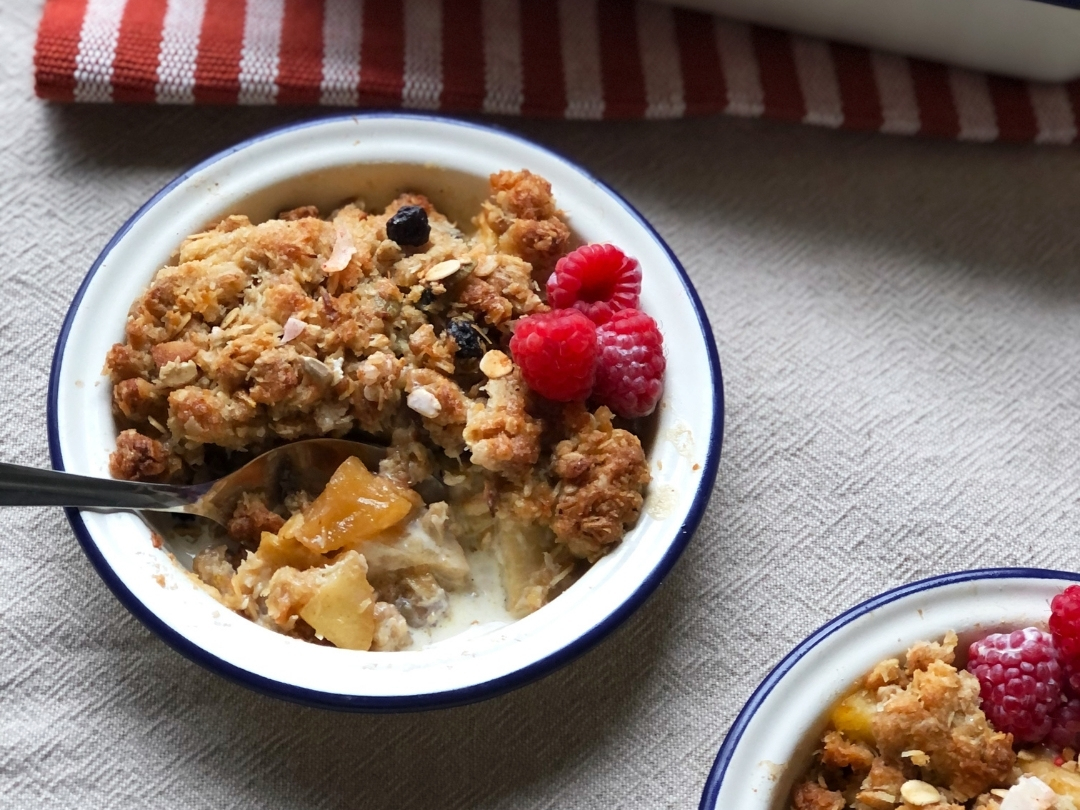 Apple Granola Crumble
Ingredients
Apple Mix Ingredients
5 - 6 large apples (pink lady is used here) peeled and chopped
1/4 cup cup sugar (coconut or brown)
1/2 tsp cinnamon
juice of half an orange
Granola Crumble Ingredients
1/2 cup flour
1/2 cup coconut (fine or shredded)
1/2 cup oats
1 cup of Wild Berry Granola
1/2 cup of sugar (coconut or brown)
pinch salt
zest of half an orange
120 g butter (cold)
Method
Preheat oven to 180°C and lightly grease a preferred baking dish.
Prepare the apple mix by peeling and chopping the apples into small cubes and mixing through sugar, cinnamon and orange juice. Press into prepared baking dish.
Add all of the crumble ingredients apart from the butter into a bowl and whisk until combined.
Cut the butter into cubes and add to the mix rubbing with fingertips until crumbs start to form.
Sprinkle on top of apple mix and bake for around 30 minutes or until golden and apples are cooked through.
Enjoy with lots of cream, custard or ice cream!