Raspberry Crisp
CREATED BY
SUMMARY
With just 5 ingredients, this is a simple and delicious recipe to pull out for your next dinner party.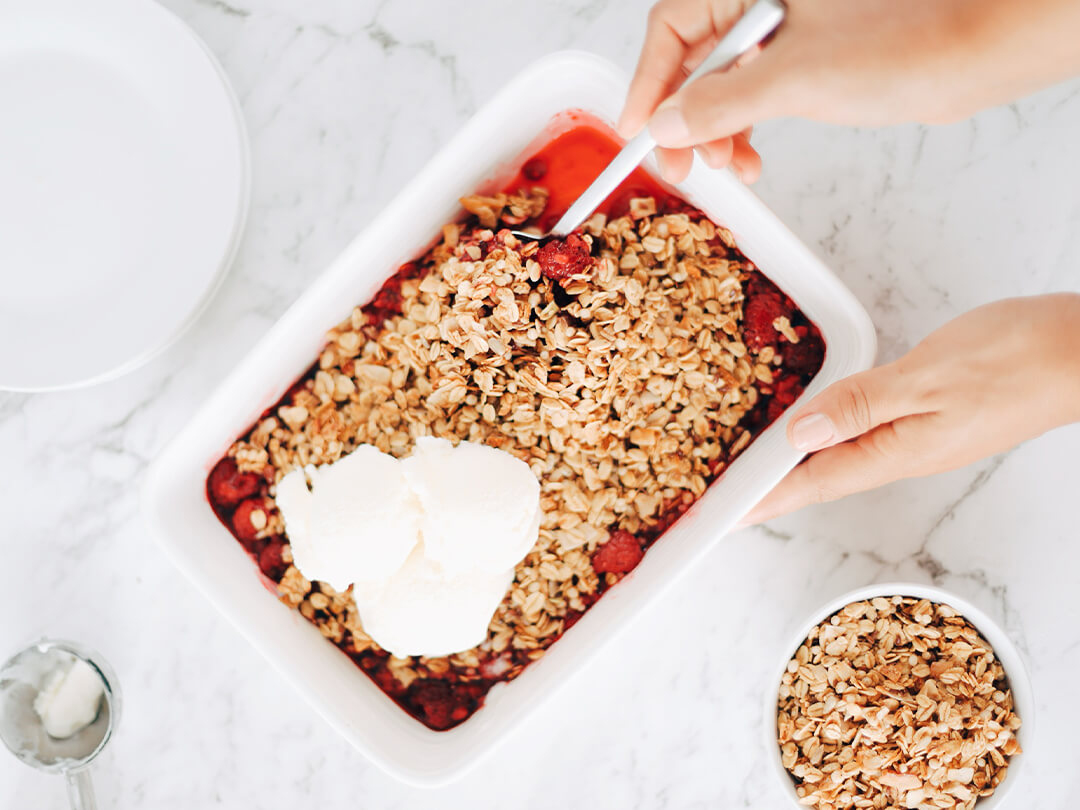 Delicious berry dessert
Ingredients
Method
Preheat the oven to 175C. Grease an 8×8 baking dish.
In a mixing bowl, combine the raspberries, cornstarch and maple syrup. Pour into the greased baking dish.
Spread the granola evenly over the raspberry mixture.
Bake for 25 minutes or until the raspberries begin to bubble and the granola turns golden brown. Let sit for 10 minutes before serving.
Serve warm with vanilla ice cream.