Summer Chicken & Apple Salad
CREATED BY
SUMMARY
A light and refreshing summer salad topped with the delicious crunch of our Gluten Free Macadamia Muesli with Cranberries.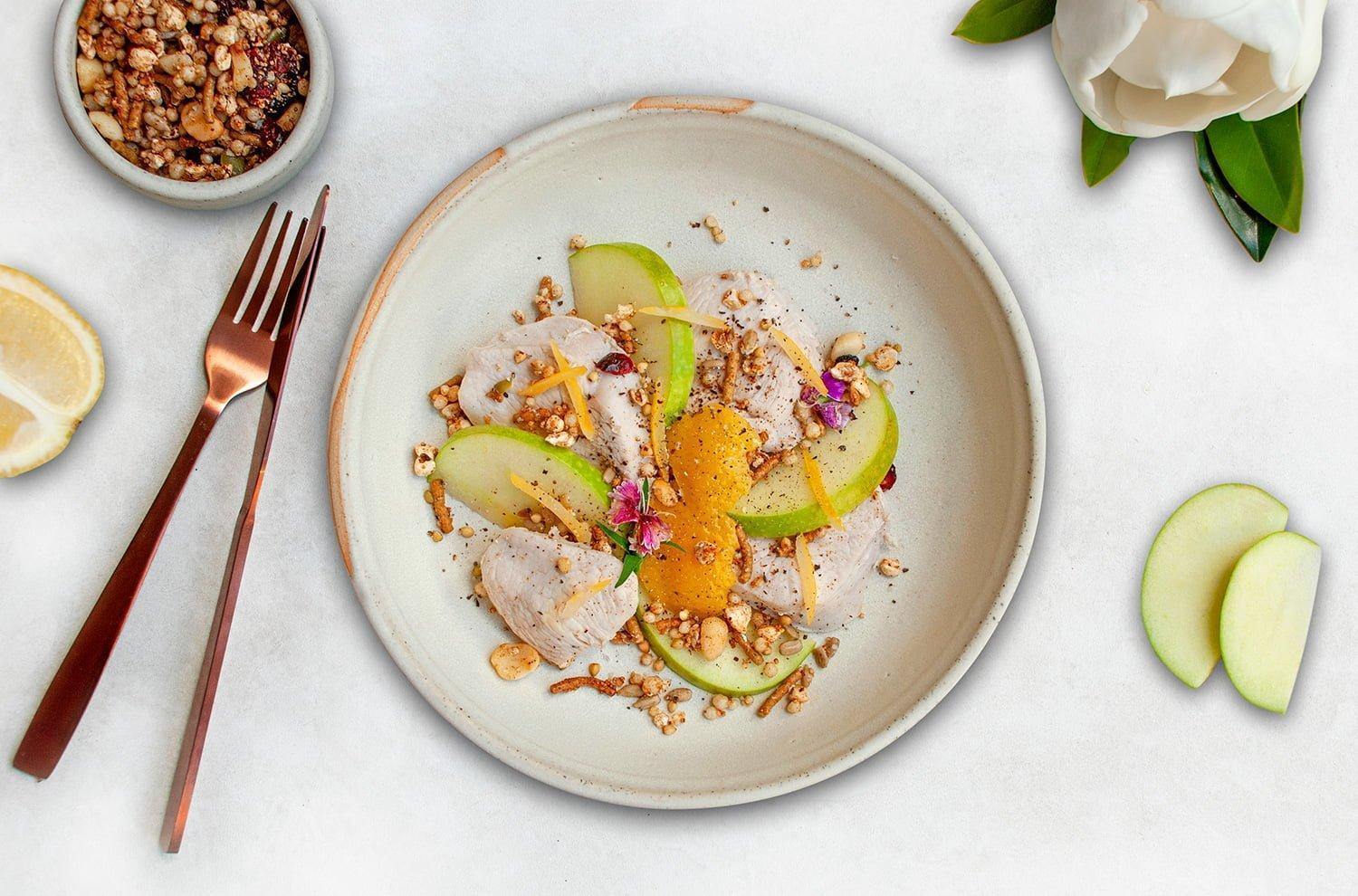 Fresh summer salad
Ingredients
500ml water or stock
1 large chicken breast
1 piece orange rind
3 spring onions, thinly sliced
¼ cup fresh parsley leaves
1 green apple, finely sliced
½ orange juice and rind
¼ cup Gluten Free Macadamia Muesli with Cranberry
Salt & pepper to taste
Method
In a medium saucepan, place water or stock, chicken breast, spring onions and parsley leaves.
Bring to the boil, reduce heat and simmer gently on a ow heat for about 8 minutes. Allow to cool in stock. Strain chicken, discard poaching liquid.
When cool, slice chicken breast and arrange on two serving plates with sliced apple.
Add a squeeze of orange juice and some strips of orange zest.
Scatter muesli over each plate, season and serve.