Wild Berry Granola Bars
TIME
20 mins to make + 1 hr to set
CREATED BY
SUMMARY
These crunchy nutty granola bars are such a delicious snack and packed with amazing nutrients to make you feel great!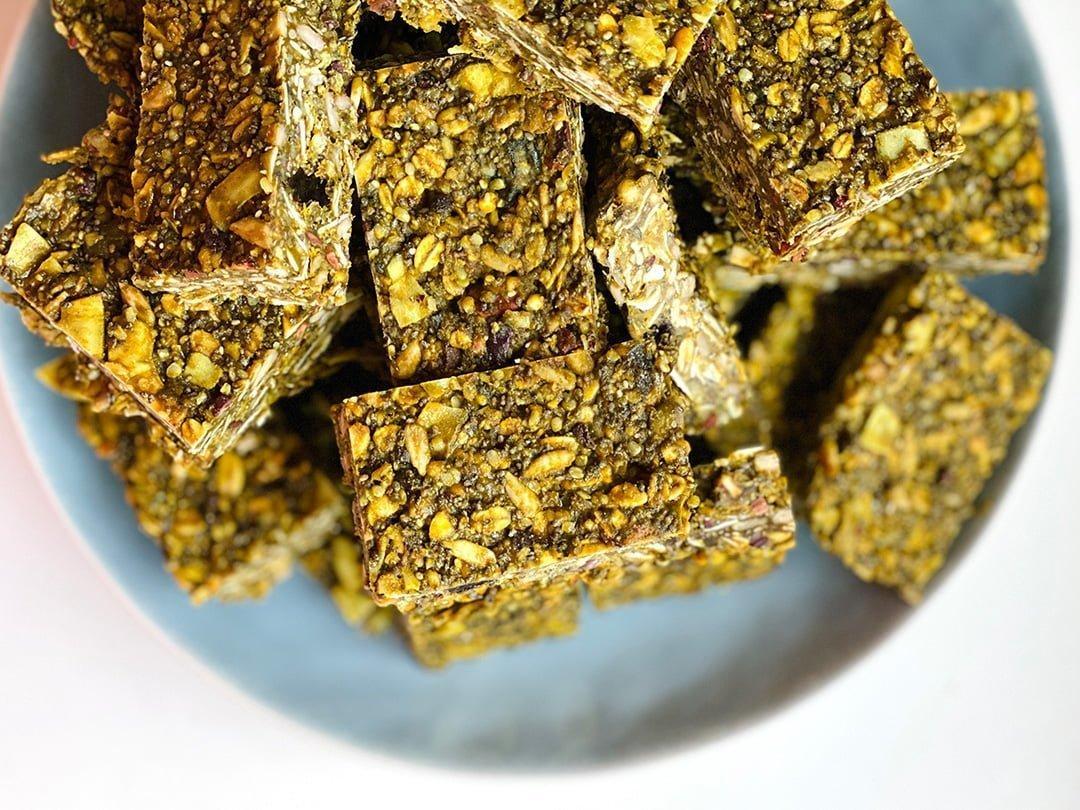 Crunchy nutty granola bars
Ingredients
400g Wild Berry Granola
1 cup sunflower seeds
1 cup hemp protein
1 cup chia seeds
½ cup cacao nibs
1 cup coconut flakes
1 cup hemp seeds
Nutty Glue
375g jar of peanut butter (smooth or crunchy)
½ cup coconut oil
½ cup raw honey
3 tsp ground turmeric
2 tsp ground cinnamon
Method
In a large mixing bowl, add all the dry ingredients and combine well.
Grab a small pot and put it over low heat. Add all the ingredients for the nutty glue and let it gently heat and combine. Its ready when all the ingredients have blended into one. Take off the heat.
Add the nutty glue to the dry ingredients and combine well.
Add 200mL of filtered water.
Line a baking tray with baking paper. Transfer the mixture to the tray and even out with the back of a spoon or spatula.
Pop in the freezer for about 1 hour to set.
Using a sharp knife cut into squares or rectangles and store in a large container.
Store in the freezer and take out when you want to snack.